Picasso's granddaughter Marina is set to sell his Cannes villa because she is haunted by memories of her "indifferent" grandfather.
Marina, 64, discussed the proposed sale of 'La Californie' – Picasso's legendary home in Cannes – in an exclusive interview with Nice-Matin.
Picasso bought the villa in 1955, where he painted one of his most celebrated works: The Bay of Cannes. He moved out in 1961, after a new building blocked his view of the sea. Marina, whose father was Picasso's son by his first wife Olga Khokhlova, inherited it when she was 22.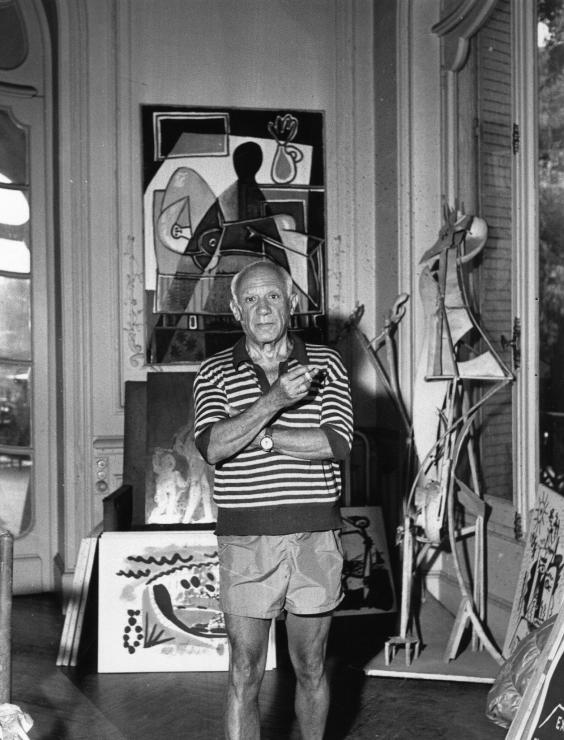 As well as the villa, Marina plans to sell 126 unique ceramic works created in Madura, Vallauris, between 1947 and 1965; a quarter of the ones she was left . Sotheby's expects them to fetch up to 6-8 million euros (£5.9 million).
An offer has reportedly already been made on the villa, for a reported 150 million euros (£110 million), but she says it is not for sale just yet.
"Life changes, my five children are grown-up," she said. "This will be, for me, a way to turn the page on a painful history."
"This is not a house where I have many good memories. I saw very little of my grandfather. Looking back, I understand that he was captivated by painting and that nothing had more importance.  Only, when we are children we don't see it like that."
Discussing the recent record-breaking sale of Picasso's Les Femmes D'Alger (Version 0), Marina said: "[The sale] proves that his status remains. This shows the intensity of his genius and strength."
Reuse content