Prince casually turned up at the French Open to watch Rafael Nadal's fourth-round match against Dusan Lajovic yesterday, and he looked as every bit as "funky" as you might hope.
With his afro well-groomed and mirrored aviators firmly in place, he was the perfect mix of weird and amazing. His pièce de résistance? A silver scepter, which he impressively managed to get past security.
He spent the game clutching said cane-come-wand, yet watching attentively – his expressions ranging from pensive to peaceful to outright delighted.
His date for the occasion came by way of model Damaris Lewis, who later shared an image on her Instagram page captioning the picture: "Funkiest friends on the planet. Caption this.#frenchopen".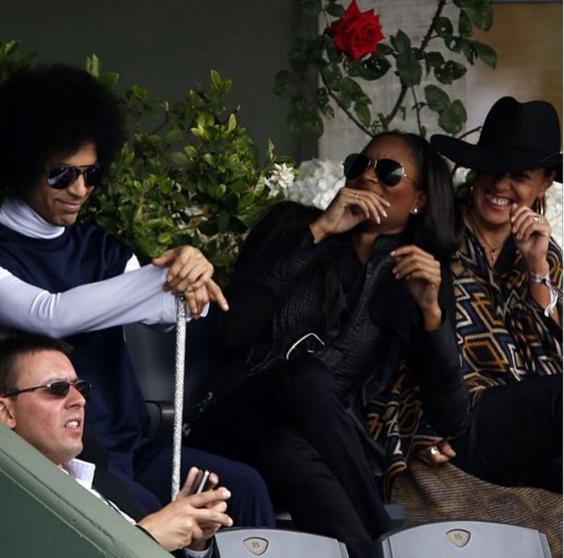 It was a short match and Nadal won, not that anyone was paying much attention – don't know if we've actually mentioned it yet, but Prince was there.
The Grammy award-winning musician – who was in Paris as part of his Hit and Run Part II tour – is a long-term sports fan. In 2010, he created a song called Purple and Gold in honour of the Minnesota Vikings, after being inspired by the American football team's victory over the Dallas Cowboys, which he watched from a box.
Prince will play two gigs in one night tomorrow (4 June) at London's Roundhouse in Camden.
Reuse content