Kurt Russell's home became an unlikely haven for Princess Diana to escape the paparazzi's glare following her separation from Prince Charles. 
The Hateful Eight actor revealed he offered his remote ranch in Colorado to the late Princess to help her escape the media attention after meeting Diana during a premiere for his 1991 film Backdraft.  
Diana became a source of rapidly increasing interest to the media throughout her marriage and subsequent separation from Prince Charles. Russell explained to James Corden how Diana came to stay at his home during an appearance on the Late, Late Show and while talking to Australian press this week. 
People news in pictures
People news in pictures
1/9

US President-elect Donald Trump and musician Kanye West pose for media at Trump Tower in Manhattan, New York City

Reuters

2/9

Anna Wintour apologises for criticising Donald Trump on a train. Fashionista was reportedly heard saying the President-elect would use the Presidency 'to sell himself and his brand'

Getty

3/9

Ivanka Trump and her husband might be joining the next administration. The couple is plotting a move to the nation's capital

Getty

4/9

Samuel L Jackson calls Muslims 'the new black kids in America' 'People perceive them as a threat before even saying hello,' actor says of Muslims in the US

Getty

5/9

Former JLS star Oritse Williams denies rape allegation The singer has not been charged

Getty

6/9

Bill Gates announces $1bn investment fund for clean energy technology Team-up with Richard Branson, Jeff Bezos and others aims to fight climate change - and reap 'super' rewards

Getty

7/9

Donald Trump's aide worked for anti-immigation extremists Poll was used by President-elect during campaign to justify banning Muslims from the US

Reuters

8/9

Henry Kissinger tells Nobel Peace Prize forum to give Donald Trump a chance More than 7,000 people called for the 'mastermind of war' to be arrested while visiting Norway

EPA

9/9

John Travolta dismisses new Scientology documentary by former member Leah Remini The actor defends the church and says it was a source of support for him when he lost his girlfriend, mother and son

Getty
"They [Prince Charles and Diana] were doing a royal at the time," he told Corden. "I was in between the two, kind of interesting. They weren't getting along great.
"During the course of the evening we talked about the paparazzi that she had to deal with and stuff, so I mentioned that we lived on a ranch in Colorado that might be a nice getaway."
Diana took him up on this offer, staying there for ten days in 1995. 
"Years later, Fergie [Sarah Ferguson] who Goldie [Hawn] knows and she worked it out. Diana wanted to go with the boys and they stayed 10 days at the ranch."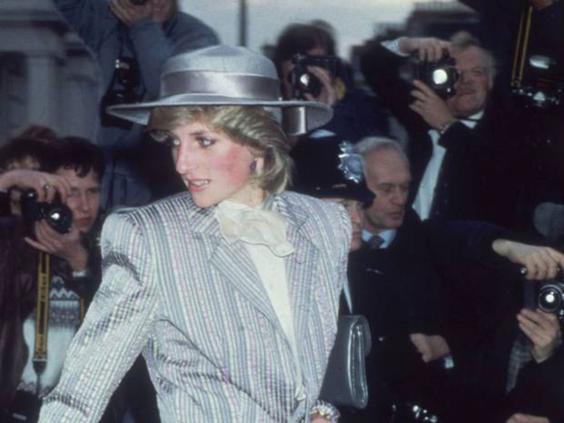 She died two years later after the vehicle she was in crashed into a pillar in a Paris tunnel.
Reuse content