Annie Hudson has no illusions about her profession's reputation. The chief executive of the College of Social Work knows exactly what people's image of a social worker is. And it isn't flattering.
"There's an old adage that if you go to a party you don't tell people you're a social worker," she says. "If you're in social work you feel like people don't understand what you actually do, and they judge you through the lenses of the big stories of when something goes very ghastlily wrong: a child has died; abuse in a care home; Rotherham, you know.
"Although it's changing with adults, most people, particularly opinion formers, don't have experience of social work. So I think the public don't understand us, they have a very skewed and stereotypical image of us. People think of somebody who's got quite long hair and sandals, or is not professionally smart; they either leap in too rapidly and meddle around with people's lives, or they stand back and don't intervene when they should. A sort of wishy washy liberal."
The College of Social Work was set up in 2012 as a professional body to improve standards and Hudson, 62, became its first chief executive last summer. The college's foundation was one of the recommendations of a task force to reform social work following the fallout from the case of Baby P.
Reverberations from the killing of one-year-old Peter Connelly - known in his case file as Baby P - are still being felt in social work. His death in Haringey, north London, followed repeated missed opportunities by health and social care workers to spot the abuse he was suffering at home.
"I think the Baby Peter stuff was such a furore that all social workers, and probably not just in children's services, felt tainted almost by the way in which that story was told. There's also a huge sense of frustration that the successes that social workers help to effect: changes in the life experience of children, changes in the life experience of adults, disabled and older people, just never get told."
Hudson is evangelical about improving the profession's image and has form for radical attempts to overhaul it. As director of children's services in Bristol she allowed BBC film crews access for a year to make the series Protecting Our Children, in a bold move that many in her profession would have been too scared to even consider.
"I think the sense of public value of social work is really important. The reason we did that series of programs in Bristol was a view that the only way we can give an accurate and authentic portrayal of what social workers actually do is through telling strong stories. It's difficult to do things like that because of things like confidentiality… but if we start telling the stories we will convey better the nuances, the subtleties, the kind of tightropes that social workers are often walking between intervening and not intervening."
Hudson began her career working on the front line as a social worker in East Sussex and Newcastle, before moving into academia and coming back as a service manager in Bristol where she worked her way up. She says she never considered quitting social work once she started the job, though admits to having "many wobbles".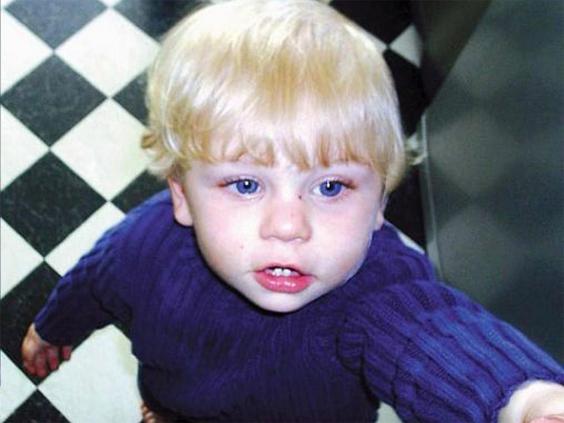 Recalling one case at the start of her career that stuck with her, she says: "there was one situation which involved a woman who was murdered, it was domestic violence, domestic homicide. It was incredibly upsetting because of all the implications for the children."
The emotional pressures of the job combine with its poor reputation and a lack of career development to give social work one of the worst rates of attrition in the public sector. "If you look at retention, the average social worker's career life is 7.6 years," Hudson says. "For doctors it is 25, nurses 15, and pharmacists it's 28. So that's what actually the problem is. I think it's less about recruitment and more about retention. Keeping people and helping them make sure they don't burn out. Having a career structure which keeps you closely linked to practise."
The College is working with government departments and the profession to develop a more formal series of in-work qualifications to make career progression better for social workers, Hudson says. Without these reforms, she believes vital experienced staff will be lost.
In recent years, with the launch of Frontline - a Teach First-style scheme to get top graduates into social work - the focus has been on getting people into the profession. Now, she says, it must be on keeping them there.
"We mustn't get completely obsessed with initial qualifying training. That's important, but actually what social work lacks compared to say, teachers, nurses, doctors, is a strong continuous professional development framework. So that idea that you go on learning, you've got responsibility for your own development, but also so has your employer. It's been very ad hoc. I think we're beginning to look at having a framework where there would be further accreditation."
The Care Act comes into force in April and will attempt to make health and social care work better together. Hudson believes the act "is helping a renaissance of adult social work" as it will be more people-focused. But she worries about where the money will come from to put the changes through safely: "The principles are really good, the implementation will be the 64 thousand dollar question...there are some big tricky issues around resourcing"
"Local authorities have been cut by 25-28 per cent I think on average, and so, directors of adult social care have got huge challenges and local politicians have in how how they deliver the Care Act in a way that actually keeps alive the principles but with very, increasingly limited resources."
April will, she says, be a time of great risk, particularly for Britain's most vulnerable people. "I think it is a very risky time. It's risky because it's uncharted territory and the scale of change. But there's also risk because we're talking about working with very vulnerable individuals, and what social workers have to do, along with, many other professions, is really concentrate on making sure that they don't drop the balls in relation to individuals.
The practical consequences of changes pushed through on low budgets could be suffering going unnoticed. "When you haven't got enough money, you cut corners. You don't deliver the quality. So when you go to visit someone, you don't spend the fifty minutes you really need to spend, to explore everything that's going on with their life, and instead you spend 25."
Adult services are faring the worst in funding cuts she says, which when combined with the ageing population could be problematic. "If you look at the number of people living to over 85, it's growing exponentially. The growth in dementia, and people are not so close to their families, means informal care is not as strong as it might have been fifty years ago."
She adds: "I think that there is a real worry that cuts is just nibbling away, or just biting away at the ability of social work, and social care more generally, to really protect and support. I mean it's not just about protection and risk, it's about people having a good life, whether they have a mental health issue, dementia, whatever.
A joint report from the College of Social Work and the Royal College of GPs out on Wednesday will look at practical ways that family doctors and social workers can work together to make savings and provide better care. Hudson believes social workers should be "in the driving seat" of this to coordinate the health and social needs of the country's most vulnerable patients with GPs.
"At the moment you might have a GP working with an older person and there might be a district nurse going in and maybe a physiotherapist. Then on the social care side there may be a home care assistant and it may be a very complicated situation with issues around mental health. If you've got these different services going in you're not actually working as a team around those individuals. But if you give social work much more of a driving seat role, social workers are very good at drawing together the different threads; the health threads, the medical threads; the community threads. So they may well have better expertise in drawing those threads together to make something that's much more meaningful and much more effective."
Form filling and bureaucracy "has driven what is social work's heart out of the job", she says, and her aim now is to get its soul back. She wants social workers to have more secretaries and more time to focus on the people they're helping. Maybe then they will start telling people what they do at parties.
Reuse content