There was a time when Australian cricket's flow of talent was less a trickle and more a flood – what the country is currently witnessing though, looks suspiciously like a drought.
In these leaner times, the Aussies have now done the previously unthinkable and turned to one of English cricket's most enigmatic talents in a bid to re-ignite their success in the run-up to this winter's Ashes series.
Graeme Hick was appointed as the high performance coach at Australia's Centre of Excellence in Queensland earlier this week and is now charged with developing the next cabs off a rank that is looking less congested by the year.
When Hick played his first Test against Australia for his adopted England at Old Trafford in 1993 he found himself face-to-face with a batting line-up of Mark Taylor, Michael Slater, David Boon, Mark Waugh, Allan Border and Steve Waugh.
Players of the calibre of Stuart Law – the man Hick replaces at the Centre of Excellence – Martin Love and Darren Lehmann barely got a look in. It is a measure of how fast Australia have fallen in recent years that only Michael Clarke, of the current vintage, would come close to dislodging any of that top six.
Hick himself is under no illusions as to the size of the task he faces to resurrect Australia's ailing fortunes but believes there's still considerable talent to be harnessed in a country that between 1989 and 2005 didn't lose a single Ashes series against their oldest rivals.
And in a nation which has embraced Twenty20 cricket more than any other, with the obvious exception of India, Hick is clear where his greatest challenge lies.
"It's really a case of getting the guys used to playing long innings," he tells The Independent from Queensland. "There are going to be times over the course of the season when you could say that some dismissals are down to Twenty20 but I think that really happens when you're moving from one competition to the next within a day or so.
"This year all the big competitions are in big blocks. You've got three [Sheffield] Shield games on the trot, you've got all the Ryobi [one-day] Cup matches in a three-week block. I think a lot of it is really down to the mindset of the players and getting time at the crease to put a long innings together.
"I'm hoping these guys will realise how good it is to play a long innings because it's not something that too many of these players will have done very often.These youngsters need to force their way into the selectors' minds and if they start the season well then I wouldn't be surprised if there was a left-field selection or two. Lehmann is a bit like that and there is some talent coming through."
Hick was a master at the long game during a 25-year career that saw him register a staggering 136 centuries for Worcestershire and England. Of that tally though, only six came in Test cricket as Hick struggled to cope with the hype that few, if any, English cricketers have had to experience before or since.
His best Ashes innings, ironically, also ended in inglorious fashion when Michael Atherton famously declared to leave Hick stranded on 98 not out at Sydney in January 1995. Hick recently said that decision represented "a blip" in his friendship with the former England captain but, in truth, his Test career was full of them.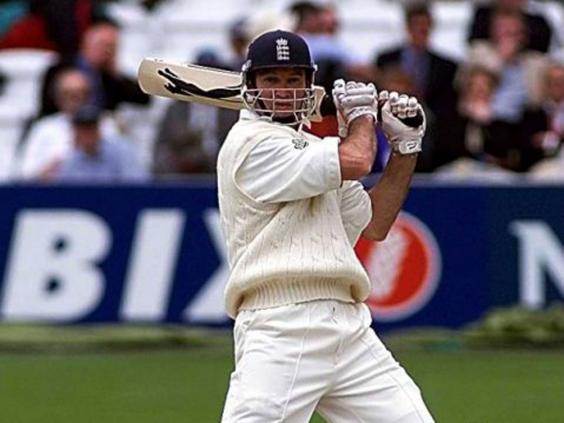 Hick played his last Test for England against Sri Lanka in March 2001 but continued playing for Worcestershire for another seven years. His career also included a season playing for Queensland in the Sheffield Shield, which makes his latest appointment something of a homecoming.
"I played here in 1990-91 and I really enjoyed the cricket," he says. "I think the Shield stuff was probably a little bit more competitive than it is now. It was tough cricket, it was pretty direct, there was maybe a little bit more sledging going on in those days. You knew if you had performed well because there was always that edge."
That edge was certainly present this summer in the Ashes with little love lost between the two sides. So what's the mood like in Australia as round two approaches?
"When the Ashes were on I think most Australians were feeling a little bit down about the way the side was performing but by the end I think they sensed that Darren Lehmann was turning things around, so there's definitely a more upbeat feeling here.
"The down side is that England weren't at their best but still won 3-0. They really won the big sessions in the series, there was always someone holding their hand up and putting runs on the board or taking wickets. I still think England have the upper hand."
Hick will be watching, wearing the green and gold, but without mixed feelings. "Cricket's an international game now, there are coaches from all nationalities working all over the world," he says. "This is just a great opportunity for me."
One of the sport's finest slip catchers will undoubtedly grasp it with both hands.
Hick highs and lows: Graeme's career
Born 23 May 1966, Zimbabwe
County career
1984-2008 Worcestershire
1997-98 Auckland
1988-91 MCC
1987-89 Northern Districts
2008 Chandigarh Lions
First class matches 526; Runs 41,112; Ave 52.23; 100s 136; 50s 158
International career
England debut Jun 1991 v West Indies
Tests 65; Ave 31.32; Runs 3,383; 100s 6; 50s 18
ODI appearances 120; Runs 3,846; 100s 5; 50s 27
Reuse content