The name is a tad misleading. Tinie Tempah, the British rapper, style icon and entrepreneur born Patrick Chukwuemeka Okogwu, is neither tiny nor temperamental. He is, in fact, of average height (I'd hazard around 5ft 9in).
The 25–year-old is also ridiculously charming, with a knack of making you feel as if your very presence has made his day, even though you've only just been introduced.
"Thank you for taking the time to talk to me," he smiles, shaking my hand as we sit down, as if I'm the one with a rammed schedule and gazillions of fans. Not for nothing has Tempah, in his five years as the toast of UK pop with his winning fusion of hip-hop, house and grime, and a side order of impeccable tailoring, been portrayed as a gentleman rapper – the kind of young man you'd gladly introduce to your nan.
He's happy to be seen as nice, even if it doesn't quite square with typical notions of the bad-boy hip-hop star. "There are plenty of people in hip-hop and grime who aren't about the ego and who are politically conscious and talk about peace and the roots of black culture," Tempah explains. "When I got into this I just wanted to be me and not fall into any stereotypes. People meet me and go, 'Oh look, he's black and he's a rapper and is surprisingly OK.' Well, they can do that if they want. But you know what? In private I could be the furthest thing from a gentleman."
Dapper rappers and primped producers
Dapper rappers and primped producers
1/4 Labrinth: The singer-songwriter/producer from Hackney is preppy yet street, colourful yet cool (not least the kaleidoscopic Dent de Man suit he wore to the Brits), he also has a keen eye for a nifty pair of specs

Getty Images

Getty Images

2/4 Professor Green: The rapper, also from Hackney, has expressed his love of high-end streetwear through a tie-up with Puma. Goes for luxe satin baseball-style jackets and Givenchy tees on the town

Rex Features

Rex Features

3/4 Plan B: The rapper/actor from Forest Gate in east London dresses to suit the occasion: sharp 1960s mod-inspired suits when in soul-crooner guise, and more urban garb when in hip-hop mode

Getty Images

Getty Images

4/4 Andre 3000: The flamboyant frontman of Outkast dabbles with everything from tweed to beaded waistcoats. He launched a line, inspired by 1930s American college football, in 2008

Getty Images

Getty Images
It's funny he should say that because prior to our interview I spent time studying the lyrics from his new album Demonstration, the follow-up to his mega-selling, Brit-award-winning debut Disc-Overy. Amid tales of his fabulous lifestyle and the nature of fame, are some decidedly ungentlemanly portrayals of women.
"Really?" he says good-naturedly. "Go on." All right. There's the use of "milf", for starters. "What? But that's modern culture!" he protests. "Watching American Pie was the first time I discovered that phrase. Would you not watch American Pie because it's got 'milf' in it?"
Well, you were talking earlier about avoiding stereotypes. Isn't it a stereotype?
"What if she's a 23-year-old single mother?"
Surely, then, she's a 23-year-old single mother, rather than an acronym based on her shaggability, I say. I refer him to another song, "Shape", in which he raps "Let me see your shape, girl you're doing great/ Her lips around my… Said she'd only do it for Dre/ If you play your cards right you can sip some of this ace." Some might say that was demeaning to the girl in question, I say.
"Is it demeaning?" he repeats, thoughtfully. "I guess it depends what context you bring to it."
Well, there's a missing word that alludes to, erm, a particular part of your anatomy.
"I can see where you're coming from but you have to remember that you are thinking in a particular context and, anyway, lyrics are exciting when people can find different meanings. It's so funny, though, because you've just filled in the missing word with what you think it is. But how do you know that's what it is?"
Tinie, are you saying I'm the mucky one?
"Exactly!" he hoots. "I never said what it was but you did! I reckon you've got a dirtier mind than me!" He pauses, and continues, "Just for the record, and because you're clearly a lovely person and I want to explain myself, I think lyrics are supposed to be playful. They're supposed to make you giggle and sometimes they're supposed to make you go, 'Hang on, what did he say? That's a bit naughty.' I don't want to demean anyone. But if all songs about sex were full of, 'Baby, I love you', it would be awful."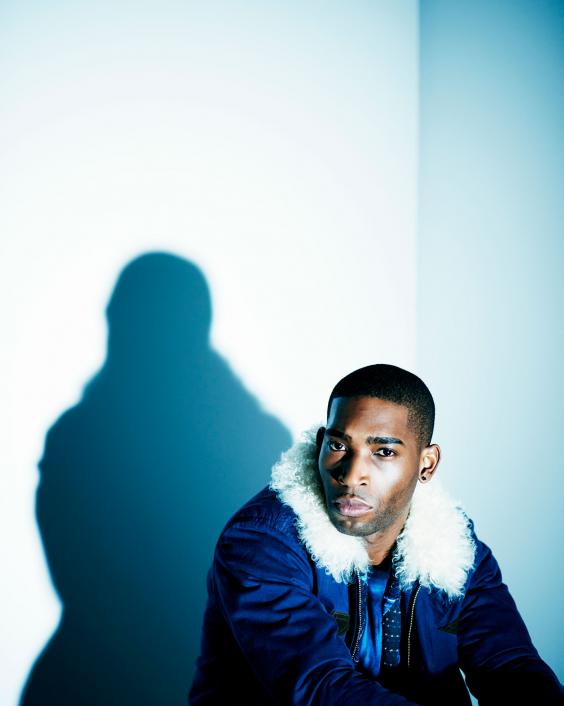 Tempah's broader vision with his new album was to inspire others to follow his lead by pursuing their professional goals. "I wanted to create a manual based on my experience," he says. "As much as it's about fun and escapism and wild experiences with girls, at the same time I wanted it to be about the things you have to do to get on in life. This is not gospel for everyone, but I want people to be inspired by what I've achieved."
The eldest of four siblings, the youngest of whom is 18, Tempah worries about the prospects for youngsters today. "It's harder for teenagers now. You think it's bad being a woman? It's bad being young and it's bad being black. You're either called an Asbo, or a hoodie, or you're binge-drinking or your next-door neighbour is going through teenage pregnancy. The ideals and morals and values of young people have been distorted, and reality TV hasn't helped. People want to be successful right now, and they are not willing to put the work in."
Tempah credits his parents for giving him the tools to get where he is today. Rosemary and Patrick Okogwu moved from Nigeria while they were in their twenties to a council estate near Peckham, in south London. Patrick Sr set up a barber's shop but sold up when Tempah was 10 and retrained as a social worker. His mother, meanwhile, worked for the NHS.
When Tempah was 12, his parents moved the family to Plumstead in Kent. "Now they own three houses, and it was all through hard work and determination," he says. "To see them do that, as immigrants who came over with almost nothing, I realise how hard they worked to give us a good upbringing."
Among the qualities he learnt from them, he says, were "resilience, determination, patience, not being afraid of rejection and remembering my p's and q's. They always said, 'Life is not going to be a breeze for you. Because of where you're from, you're going to have to work harder than the other kids.' And I was never shy of that."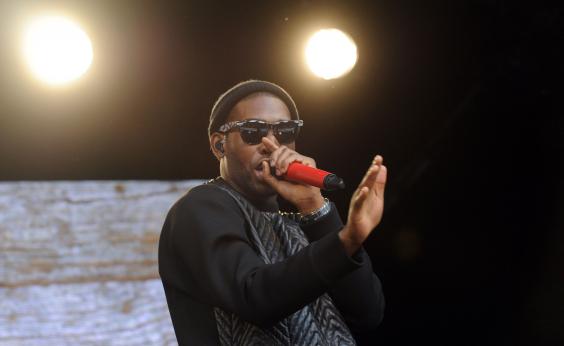 He was a diligent pupil at school. Where other kids were yawning and bunking off, he was always alert. "I was always thinking about what I needed to do to get where I wanted to be."
His biggest moment of rebellion as a late teenager was telling his parents he wasn't going to university and was going to be a rapper instead. "That was a difficult conversation. We agreed that I would take a year off to see how far I got and at first it didn't look promising. My mum would walk in from work at three or four in the afternoon and I would still be sleeping. She'd be, like, 'What the hell is this?'"
In the end, his manager, who is also his cousin, intervened and told him he had to treat music like a day job and work nine to five. Tempah took note. To fund his first music video, he did a six-month stint in telesales. "That was character-building. You ring someone on a Sunday to tell them they need double-glazing, even if they already have it, and it's the biggest mistake of your life. They just start screaming."
He set up his own record label and built a fanbase through pirate radio and the internet. In the early days he and his manager would carry a video recorder to document his rise to fame. He still has footage of over-excited fans chasing him down the street outside nightclubs.
When he finally set up a meeting with Parlophone, he was an established underground artist and he and his manager already had an office. Instead of hawking demos and sending pleading letters, they put together a business presentation and had the execs come to them. "We had footage of the gigs, we had interviews with the producers I was working with. We had facts and figures and I told them exactly how I wanted to look. I was, like, 'It has to be like this, but bigger.'"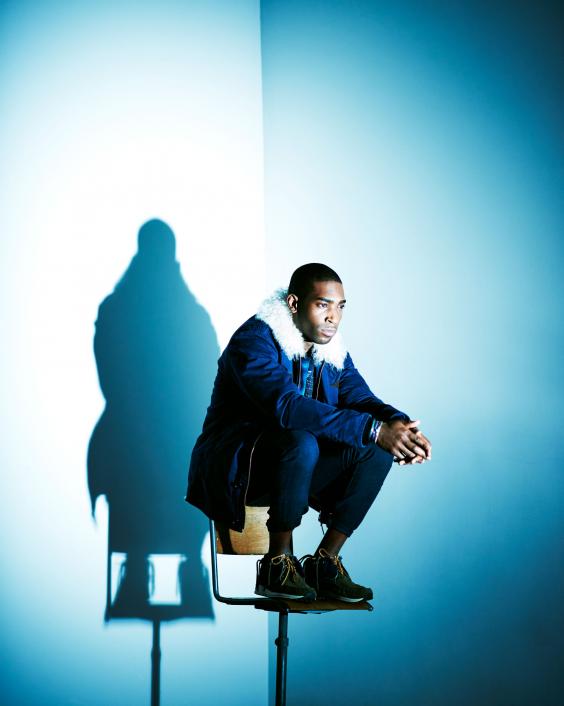 Parlophone signed him and when the cheques started to arrive, one of the first things Tempah did was set up a pension. While he has no plans to start a family now – he's happily single at the moment – he's already saving for his unborn children's future.
It's possible, I tell Tempah, that you are one of the most sensible and organised pop stars I've ever met. "What can I say? I'm a prudent thinker," he grins. "I think all that stuff is important."
Listening to his music, in which he gleefully boasts about his clothes and his cars and his fancy new London apartment, one would assume that Tempah is madly enamoured with his own lifestyle. But the adjustment has been difficult, he says.
"It's weird, but I'm thinking about it more than ever. I don't know if it's because I've just turned 25 or because the initial adrenaline of all the fun and travelling is wearing off. But when you get your downtime, you realise, 'Hang on. I haven't spoken to my friends for eight months. And when did I last have dinner with my mum?' You start to notice that other people's lives are moving on. I come home and my little brother's taller than me and he's just about to go to uni. So trying to get a balance is hard." He stops and gives me a meaningful look. "Not that I'm complaining, I'm just growing up. Seriously, don't let your readers think I'm complaining. What I do is the best thing in the world and I'm proud to be doing it. I'm not going anywhere yet."
'Demonstration' is out now. The single 'Children of the Sun' is released on 2 February. Tempah's UK tour starts on 30 March at London's O2 (tinietempah.com)
Reuse content