It should have been a glorious day out. Lady Cobham, receiving the insignia of her CBE for services to tourism from the Prince of Wales at Buckingham Palace last month, insists it still was.
But not every royal investiture and celebratory lunch is followed by a drunken slanging match with a taxi driver on the way home that ends up all over the papers.
Then again, not everyone has the former Culture Secretary David Mellor, who called the cabbie in question a "sweaty, stupid little shit" in a row over what route to take, as their partner.
"No, it didn't ruin my day," says Lady Cobham, a broad smile painted on.
"Things happen and it was an unfortunate incident, but I had a wonderful day. It is really nice to be appreciated."
Since then, Mellor has broadcast a grovelling apology for his behaviour on his LBC radio show and Lady Cobham, who you suspect is rarely put off her stride, has been photographed at the wheel of their car, playing taxi driver.
"I have always driven David around," she exclaims. Because he likes a drink at mealtimes? "No, it is because he doesn't drive. He's never driven, for no good reason."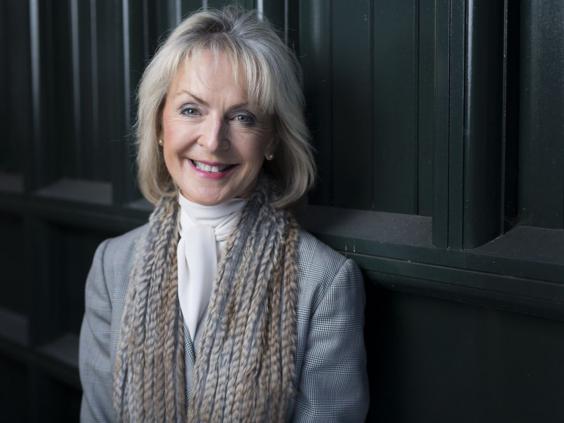 We have met to talk tourism, but given recent events, transport issues were always going to rear their head. Lady Cobham, the chairwoman of VisitEngland, the tourist board, thinks the two must be closely entwined, especially if she is going to achieve her target for 2015 of a tourism renaissance in the North of England.
Tourism has had several great years. Hosting the Olympics lured international visitors, and the "staycation effect" of cost-conscious families holidaying at home has continued beyond the recession.
With prim efficiency, Lady Cobham reels off some statistics: the £106bn industry employs 2.6 million people in England, domestic spending has been "a bit moderate" this year, while overseas visits are up 5 per cent by volume, 2 per cent by value.
The problem is the benefits are not being spread. Since 2008, tourism spending has risen 39 per cent in London and only 16 per cent outside the capital. Hence a £10m grant, which "came out of a clear blue sky" when it was announced by Nick Clegg last month, to help the tourist bodies in the North of England more effectively sell the region that Coalition politicians have been poring over to create a "Northern powerhouse".
"The North is a very large place by English standards so this is going to be interesting in terms of highlighting transport, highlighting actually the huge investment that has been put in by the private sector," says Lady Cobham, 60, sitting in her office tucked away in the Department for Education. More country than city, she is dressed in elaborate cream blouse, grey tweed suit and sporting a gold shell brooch.
VisitEngland's job now is to pair the new money with private backing. The Tour de France, which pedalled around Leeds, Harrogate and Huddersfield, should give the body a head start. The £20m it was granted from the Government's regional growth fund in 2012 has already been turned into £42m of marketing, plugging  romantic  England, short breaks and coastal charms.
"These grants do two things: they most obviously add funds to oil the wheels, but they actually force and encourage us to work really closely with both our public and private sector partners," she says.
At the same time, a strategy of "London-plus" – of getting visitors to the capital to tack on a few days in Bath or Oxford – has been set aside. Instead, Lady Cobham talks up the benefits of using different ports of entry, such as Manchester airport, and improving communication "to both domestic and overseas visitors of how you get around, and also communication between transport providers and hoteliers. Particularly overseas visitors forget that England is a very small country."
Lady Cobham is always on the move. Her last break was in Dorset, where she visited the swans at Abbotsbury and a "marvellous spa". She raves about the new Stephenson Quarter behind the railway station in Newcastle and a "fabulous lunch" she had there in a former monastery. An opera lover, she has already booked tickets for the Buxton Festival next July. It is the day-trippers, she says, who contribute the largest amount to local economies.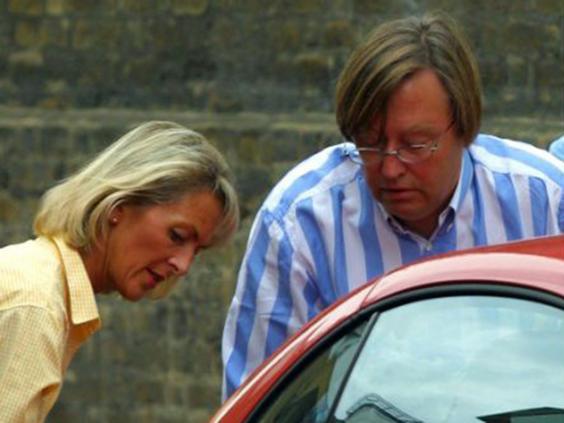 Tourism is a world she entered by accident. Born in Cheshire as Penny Cooper, the daughter of a farmer, she got engaged at 19 and married at 20 John Lyttleton, who became the 11th Viscount Cobham when his father died three years later. They inherited Hagley Hall, a vast Georgian estate in the West Midlands, which she turned into a hospitality business by necessity.
"We had no income stream so I learnt about inheritance tax and learnt about how to run a business just by doing it." When a friend was taking a group of visitors to the nearby National Exhibition Centre in Birmingham, she asked if she could bring them to the house for lunch. Forty people showed up and Lady Cobham had a lightbulb moment.
"You have to remember that way back then in 1978, only Leeds Castle [in Kent] was doing corporate entertaining. Now every historical house does it, and weddings." At one stage, Lady Cobham was doing 180 functions a year at the hall. Then, when recession bit in the early 1990s, she set up an outside catering company which was "hell on wheels because you have only got to forget one thing and you are sunk".
The commercial success won her a seat first on a regional tourist body and then it snowballed: the English Tourist Board, English Heritage and the Countryside Commission followed. In 1992, she became special adviser to Mellor at the short-lived Department of National Heritage. They divorced their respective partners to set up home together in 1994.
After that, the quango roles stepped up a gear, with jobs at the Victoria and Albert Museum, British Waterways and London Docklands Development Corporation.
Thanks to the latter body she found her current home which overlooks Tower Bridge and where she is "blissfully happy" with Mellor. Lady Cobham turned up at the 19th-century listed Dockmaster's House 20 years ago to give a speech and launch a fundraising appeal, only to find the owner was selling.
"That very day all the brochures had arrived from Knight Frank. We held our breath and bought this house."
A few years later came the chance to chair the British Casino Association, just as the government was mulling whether to update legislation to allow a new generation of American-style supercasinos. It was a job Lady Cobham was "very uncertain" about because she had "always been on the pretty side of the fence; I had done arts and heritage and  tourism".
In the end the supercasinos didn't happen, but not before Lady Cobham became a fixture on the Today programme and at party conferences arguing the case. She thinks the time could be right to have another go at liberalising the industry.
"I would have thought that if an incoming government had the appetite for it, it is time to look again," she says.
It is a topic unlikely to occupy Lady Cobham, who is busy flagging up the benefits next year for England of hosting the Rugby World Cup and marking the 800th anniversary of the sealing of the Magna Carta. The latter could draw people to Lincoln and Salisbury where editions are kept. Whatever the reason they come, Lady Cobham argues that selling a package, not just one part of it, is crucial for English tourism.
"Visitors don't just buy a hotel, they buy a place and they have to get there. And what are they going to do when they are there?"
If they want some local knowledge, they could always ask a friendly cabbie.
Lady Cobham: The story so far
Education: Malvern St James, Worcestershire.
Career so far: Ran a hospitality business from Hagley Hall in the West Midlands. Board seats at the English Tourist Board, English Heritage and Countryside Commission followed. Chairman of Chrysalis Radio Midlands from 1993, also roles at Victoria and Albert Museum, British Waterways and London Docklands Development Corporation. Chairman of the British Casino Association from 2000 for nine years. Deputy chair of VisitBritain from 2005; chair of VisitEngland since 2009.
Personal: Lives with former Culture Secretary David Mellor in the Dockmaster's House, a 19th-century listed building overlooking Tower Bridge. Relaxes by gardening and watching Chelsea play football. Loves opera and went to the first night of  Un ballo in maschera at  the Royal Opera House last week. Will you and Mellor ever get married? "I am sure we will."
Reuse content