Walking across New York's Central Park arm in arm, Amanda Erlinger and her grandfather could have been members of any close-knit family enjoying a stroll. Except that Erlinger's grandfather was Frank Sinatra, who in later life, in the mid-1990s, would visit Erlinger – the daughter of Nancy Sinatra and her husband Hugh Lambert – when she was at college. They loved to explore the city together. "Believe it or not he could do it in those days," Erlinger, now 39, says. "He'd be approached by fans of course, but it would be so different now with all the paparazzi."
Erlinger and her grandfather established a close relationship until his death in 1998. Not many people know that Sinatra was an art-lover and painter, and had his own studio at his Rancho Mirage compound in Palm Springs. Now herself an artist, Erlinger says that the most important legacy her grandfather left her was a love of painting: "He taught me how to paint. He would show me different techniques and take care of my materials. He told me I had to respect my brushes and leave everything neat and tidy. His favourite colour was orange and I kept his orange chair for my studio."
Now, in the year that marks the centenary of Sinatra's birth, Erlinger has set about a major project – documenting her grandfather's life in a book for which she has painstakingly scoured every image within the family's extensive vaults, a few of which are reproduced here.
Frank Sinatra family's photo album
Frank Sinatra family's photo album
1/8 'Sinatra' by Amanda Erlinger

A self-portrait taken in Hoboken - Sinatra's New Jersey birthplace - when he was 15. Within a few years he was singing professionally

© Amanda Erlinger

2/8 'Sinatra' by Amanda Erlinger

Sinatra marries Nancy Barbato in Jersey City in 1939. Nancy is now in her late 90s. Their daughter Nancy Jr is Amanda Erlinger's mother

© Amanda Erlinger

3/8 'Sinatra' by Amanda Erlinger

A self-portrait dating from the late 1930s, by which time Sinatra had installed his own dark room in his Hoboken home

© Amanda Erlinger

4/8 'Sinatra' by Amanda Erlinger

A photograph taken by Sinatra's wife Nancy. 'He always had a sense of style,' she says

© Amanda Erlinger

5/8 'Sinatra' by Amanda Erlinger

Los Angeles circa 1939, and Sinatra's musical career is taking off

© Amanda Erlinger

6/8 'Sinatra' by Amanda Erlinger

Sinatra at his home in Palm Springs in the 1980s. Amanda Erlinger is in the centre of the picture. All these photographs are taken from the book she has co-compiled

© Amanda Erlinger

7/8 'Sinatra' by Amanda Erlinger

The cover of the book Erlinger has co-compiled

© Amanda Erlinger

8/8 'Sinatra' by Amanda Erlinger

Amanda Erlinger today with an image of her grandfather

© Amanda Erlinger
"It was a monumental undertaking," Erlinger says from her Orange County home. "When we first started going through them two years ago there were absolutely thousands. I can't even tell you! We keep them in a very secure place and everything has been digitally archived too. Some of the photographs are so old. We have some going back generations to our ancestors in Italy. They're very fragile."
The book was put together by Erlinger, her mother Nancy, aunt Tina Sinatra and uncle Frank Sinatra Jr. Erlinger says they wanted to make something which no one else could create, eventually deciding that the print run would be limited to 1,000 copies. "We knew a lot of other books would be coming out this year, so what was going to separate ours from everyone else's?" she says. "We decided to make a fine-art book. It's a piece of art." For which in the UK buyers will have to pay £1,000.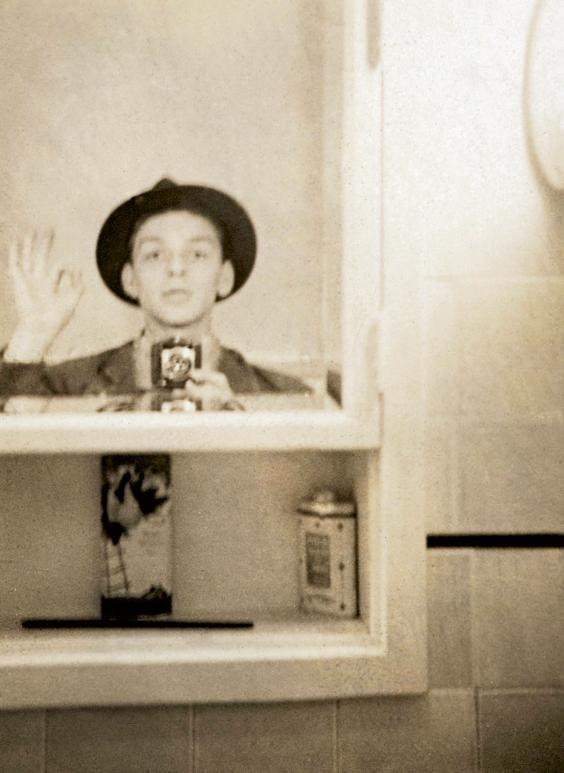 Sifting through so many photographs brought back memories for Erlinger of the time she spent with her grandfather: visiting him in Las Vegas, where he played more shows than any other city ("He'd take us to the Circus Circus hotel and we'd play on the arcade games together"); going on the road with him ("I remember sledding with him in Reno one winter"); and watching his New York shows from the wings.
But despite Sinatra's fame, Erlinger says she had a totally un-starry upbringing. "We didn't grow up with any sort of idea that we were entitled. My mom and dad kept us in the real world. We went to public school, we had dinner together every night. We did travel but most of the time we spent with Grandpa was at his home. He was just Grandpa and it never really struck us. If there was something that we did that was special we were always told it was special and to appreciate it. We were told how blessed we were and life wasn't like that for everyone. We didn't take it for granted. My mom was brought up that way too."
The book includes essays by friends of Sinatra – from the early Rat Pack years right up to the time of his death . "I sat down and made my dream list of contributors, and asked my mom to add names, as did my uncle and aunt," Erlinger says. "I knew from the very beginning that the two people I wanted to pen tributes were Martin Scorsese and George Clooney. I thought, let's just write to them. If they say no, so be it. But they didn't. Martin did the introduction."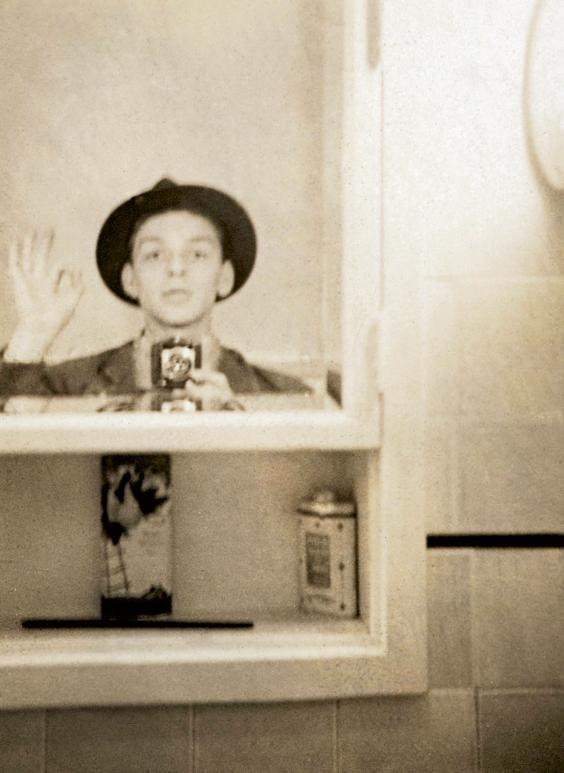 Scorsese has had a relationship with the Sinatra family for years, having bought the rights to Sinatra's life in order to make a biopic of him in 2008. It's been slow going, with reports that Tina Sinatra (an executive producer) had stepped in to steer the script away from Sinatra's rumoured connections to the Mafia. There's inevitable speculation that Scorsese favourite Leonardo DiCaprio will play Sinatra, but Erlinger says she has "no idea" how far the film is from going into production. "Martin is definitely still involved," is all she will divulge.
As well as Scorsese and Clooney, the book has contributions by many other famous names. Erlinger lists them off, sounding as if she can barely believe it herself: "Sidney Poitier, Quincy Jones, Angie Dickinson, all the way through to people who work today. Seth MacFarlane is a huge fan; Elvis Costello discusses how important the concept albums were to him; Quincy talks about when they first met; Billy Joel also talks about meeting him, and shares a letter that my grandpa wrote him. Tony Bennett is in there. He says that my grandpa was always there for him, supporting him, a lifelong friend. In an industry where there's so much competition, he says having someone so generous and genuinely supportive around him was a rarity."
The irony of this book (and the several others due to be published this year) is that Sinatra barely ever looked at photographs of himself. "He wasn't a vain person at all," says Erlinger.
'Sinatra', compiled by Amanda Erlinger and Robin Morgan, is published by ACC Editions on 1 October
Reuse content