In many respects Wayne Rooney will always figure in the mind as the eternal teenager, and not just because some of the most striking memories of him are as a 18-year-old running at defences at Euro 2004 with a glorious lack of fear or regard for reputation.
A teenager because the man who will turn 28 in 14 days' time has a career that can be plotted by the change in his moods, in the troughs and peaks of his form which can rise or fall without warning. He can be full of the joys one day and down in the dumps the next; the goals can come easy or not at all and in his bleakest moments the burden weighs very heavy.
The good news for Roy Hodgson is that as England prepare to face Montenegro on Friday and Poland four days later in the decisive World Cup qualifiers, his marquee player is currently fit, in form and, as he was at pains to tell us this week, happy too.
It is not quite what you might have expected from Rooney after a summer that has placed him at loggerheads with his club. He would not go into details about his fall-out with Sir Alex Ferguson or the proposed move to Chelsea other than to insist that he had been "settled all summer", which sounds like a hint that he knew early on that leaving was a non-starter.
"Obviously there's been a lot of stuff happening and people waiting for me to say whatever but I've spoken to the people who matter at the club and we've known ourselves what we're doing. I'm sure the club made that clear. I didn't want to come out saying anything. I wanted to just concentrate on my football.
"That's what I've done and that's what I'll continue to do. I'm not going to go around saying I wanted to stay or I wanted to leave. I'll concentrate on my football and see what happens after that."
What was notable once again was his eagerness to endorse David Moyes. While Ferguson was not mentioned at all by name over Rooney's briefing with newspaper reporters, he returned a couple of times to discussion of his new manager at Manchester United. It was Moyes, he said, who has transformed training at United and Moyes who has returned Rooney to his favoured position in attack.
"It's a bit different in terms of David Moyes and his staff coming in," Rooney said. "There's a different style and thinking he wants us to play. It's a mixture of things but I'm happy and enjoying my football. Hopefully that can continue."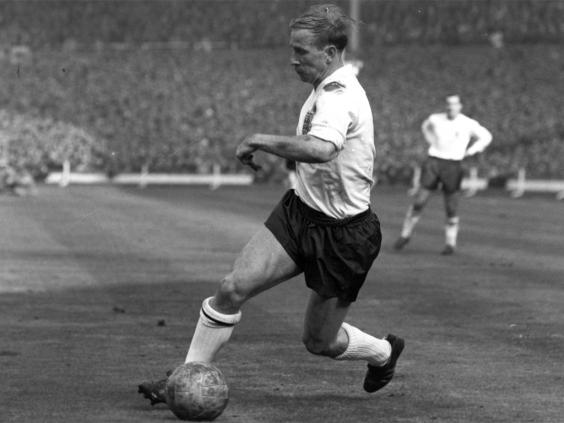 Later, returning to the theme of why his form has improved, with five goals in his last six games for United, he said: "Honestly the training has been so hard. We've done a lot of different types of training – a lot more longer running, quicker running, sharper running. I feel that's really benefited me.
"I feel as fit as I ever have done. I had a couple of injuries pre-season but I feel great and in good shape and I just want to play and train every day."
If he was not prepared to be pinned down on his future at United – and that was just not a subject upon which he would commit – he would say just that he was "happy". "I really have been happy all summer. From the outside looking in, it might not seem like it but I have been settled. My wife had a new child and I've been really happy and focused and I'm just delighted to be back playing and injury-free and fit."
Given that this was a man whose considerable PR machine had made clear in mid-July that he was "angry and confused" about the suggestion from Moyes he would play second fiddle to Robin van Persie, the new United manager has effected quite a turnaround. Rooney will always be his own man, but his words were chosen very carefully this week to make clear that he considers himself an ally of Moyes.
Hodgson will hope that the sunshine illuminating Rooney's world will continue to shine for the next two games against Montenegro and Poland. His England record, when fit, has been good over the last 12 months – seven goals in eight games to take him to 36 in total. Another year passes and so Rooney edges closer to the great landmark of 49 England goals set by Bobby Charlton, whose record of 249 for United he is 47 behind.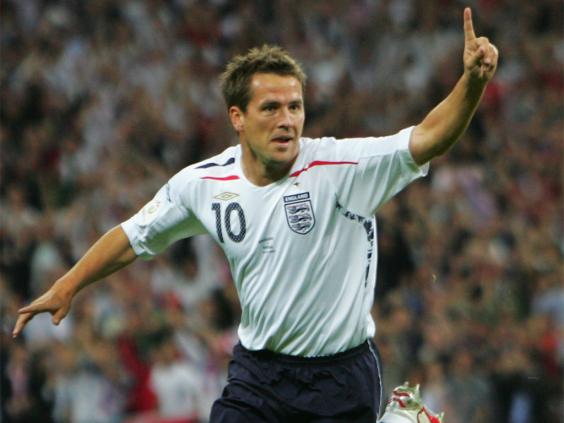 Can he get to 50 for England before the game catches up with him? "Yes, I believe I can. I've obviously been scoring for England but, to be honest, I'm actually a bit disappointed with my record. I feel I should've scored more for England.
"I think, if I keep playing, keep scoring and trying to help the team, I believe I can get to that 50-goal mark, which would be an unbelievable achievement. There's a long way to go but it's an aim I want to try and do."
He does not want to continue wearing his protective headband but the soft tissue beneath the scar inflicted on him by Phil Jones means that he has little choice for now, he said. It was "a karate kick" from his team-mate – "a bit clumsy"– that did the damage, Rooney said, with Jones making contact as his foot fell.
There was no doubting Rooney's enthusiasm for Friday's and Tuesday's games. It was certainly not the attitude of a player who is dreading another cliffhanger examination of England's credentials. He said that despite backing Harry Redknapp early on to succeed Fabio Capello last year, he believed in the new manager.
"I remember tweeting about it [Redknapp] and saying I hoped he'd get the England job. At the time he was doing a tremendous job with Tottenham. But then, obviously, Roy's popped up and the FA have gone with him which, for me, I feel was the right decision. I feel he's going to take us to the World Cup. It's probably the most I've enjoyed working for any England manager under Roy. I feel it was certainly the right decision."
Form, confidence, mood – these are all delicate factors in the life of Rooney's international career and they have ebbed and flowed over the years. But for this week at least, it seems the England manager has him in the right place. "We're confident," Rooney said. "We believe we've got the players and we believe we're good enough."
Heading for fifty: Where rooney stands
Goals/Caps
1 Bobby Charlton 49/106
2 Gary Lineker 48/80
3 Jimmy Greaves 44/57
4 Michael Owen 40/89
5 WAYNE ROONEY 36/84
6= Nat Lofthouse 30/33
6= Alan Shearer 30/63
6= Tom Finney 30/76
9= Vivian Woodward 29/23
9= Frank Lampard 29/100
Reuse content