A pair of Queen Victoria's, somewhat sizeable, 52-inch-waist bloomers have been bought for £6,200.
The knee-length, silk undergarment was sold at Westernhanger Auctioneers near Folkestone in Kent by an overseas buyer who, strangely enough, wished to remain anonymous.
Auctioneer Michael Hogben described the 19th century item as "very large". They are thought to be in excellent condition and discreetly feature the late Queen's emblem, as well as the number 36 – the laundry batch.
"She wore them towards the end of her life when she had eaten a lot more than most people could afford to," he said.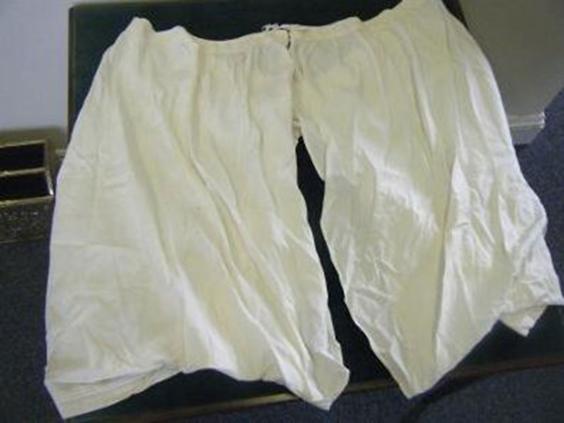 The famously formidable monarch bequeathed the unusual gift of her under-linen to her loyal servants after she died.
"These bloomers have been in a Kent family for more than 80 years," Hogben told the BBC.
"These are some of the most interesting items I have auctioned in my 40-year career."
A pair of silk stockings, also belonging to Queen Victoria, were sold at the same auction for £1,100.
However, her bloomers didn't reach as much as another large pair, sold in 2011 for three times their estimate at £9,735.
Reuse content