A famous historian who made the link between Dracula and Romanian prince Vlad the Impaler has died.
Radu Florescu was a Romanian-born professor and philanthropist who gained worldwide renown in 1972 for co-authoring the book In Search of Dracula.
He died aged 88 on Sunday in Mougins, France, from complications connected to pneumonia, his son John Florescu said.
Prof Florescu wrote at least a dozen books on Dracula, the origins of other fictional monsters and Romanian folklore.
His work, translated into 15 languages, argued that Irish author Bram Stoker based his Dracula character in the 1897 novel on Vlad the Impaler.
The 15th Century aristocrat's full name was Vlad III, Prince of Wallachia, but he was known by his patronymic name "Dracula", after his father Dracul.
He was notorious for his brutal executions by impalement of between 40,000 and 100,000 people, both in war with the Ottoman army and in crackdowns against political rivals and criminals.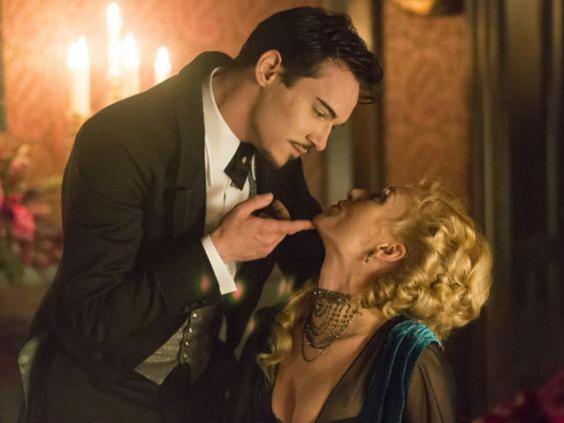 Prof Florescu's work spanned Eastern European history, leading him to found the East European Research Centre at Boston College in 1986.
He provided scholarships for gifted Romanian students to study there and continued his work until 2008, when he became Professor Emeritus of the department.
Jim Rosapepe, a former US ambassador to Romania, said: "No American has educated more Americans about Romania — and Dracula — than Professor Florescu. I was lucky to be one of his grateful students."
Born in Bucharest in 1925, he left Romania on the Orient Express when he was 13 just as the Second World War broke out and travelled to Britain, where his father was the acting ambassador.
His father, also named Radu Florescu, resigned the post when pro-Hitler Marshal Ion Antonescu rose to power in Romania.
As a teenager, he won a scholarship to study at Oxford University, where he was taught by Sir William Deakin, Winston Churchill's biographer. He later moved to America, ending up in Boston.
When the communist government in Romania toppled in 1989, Prof Florescu urged Romanians to embrace their new-found freedoms and he received honours from former Romanian presidents Ion Iliescu and Emil Constantinescu for his contributions to the country'a society.
Romania's royal family sent condolences on behalf of the former monarch King Michael, who was forced to abdicate in 1947 by the communist-led government.
"Through his work, Professor Florescu built a bridge between Romania and the United States, giving Romanian history ... a drop of universality," the royal house said in a statement, praising Prof Florescu for dedicating himself to his students.
He is survived by his French wife, Nicole, and their four children.
Additional reporting by AP
Reuse content