The producer and director Rex Firkin described himself as being "in the engine room of commercial television" at its inception in Britain. Starting in 1955, when Lew Grade's ATV opened, he spent more than 30 years at ITV, made some of its biggest popular and critical successes and brought others to the screen himself after becoming head of drama at LWT.
He directed (1957-60), then produced (1959-60), Emergency – Ward 10, television's first occupational soap, following the lives of doctors and nurses at the fictional Oxbridge General Hospital. It was watched by up to 24 million viewers and won a 1957 Society of Film and Television Arts Merit Award.
As a producer, Firkin then created, with Wilfred Greatorex, another drama set in the workplace. Against the wishes of ATV's casting department he hired Patrick Wymark to star in The Plane Makers (1963-5) as the bullying aircraft factory boss John Wilder, locked in battles with unions on the shop floor and management in the boardroom. The series co-starred Barbara Murray as the acid-tongued wife Pamela who brought Wilder to heel. It became must-see viewing and Firkin won the 1964 SFTA Guild Merit Award.
When the programme's ruthless business executive moved to a merchant bank that took control of a civil engineering company, it was retitled The Power Game (1965-66, 1969) and – with viewing figures still topping 20 million – only the death of its star brought it to an end.
Later, as drama executive producer at LWT (1970-76), Firkin was responsible for Upstairs Downstairs (1971-75), the original Downton Abbey. The idea of actresses Jean Marsh and Eileen Atkins, it featured the wealthy Bellamy family and their servants in London's Belgravia between 1903 and 1930. Firkin initially rejected 165 Eaton Place – its working title – but returned to it on realising that the programme would be cheap to make, with an ensemble cast and fixed sets.
It proved an unexpected hit with viewers in Britain and around the world. In the US it won three Emmy Awards, in 1974, 1975 and 1977. However, Firkin wrote in his 2012 memoir, High Drama: My Life in Television: "Upstairs, Downstairs was not a great series. It was an extremely well-made, good series."
Firkin also oversaw Budgie (1971-72), created by Keith Waterhouse and Willis Hall and starring Adam Faith as a bungling petty criminal working for a Soho Mr Big, Charlie Endell (Iain Cuthbertson). The result was a groundbreaking drama that made a folk hero of its title character, but only after Firkin decided that the male-dominated series needed some female guidance from producer Verity Lambert.
He courted controversy with Bouquet of Barbed Wire (1976), based on Andrea Newman's novel about bed-hopping, wife-beating and incestuous jealousy – though it was another series that he originally opposed, regarding it as "really quite awful… chick lit". Eventually he acknowledged it to be "a truly 'great' series".
Firkin was born in Middlesex, the son of Reginald, secretary of a children's clothing company, and Mabel (née Ginn). He attended a private school in Harlow then, intent on a career as a theatre set designer, studied art at Regent Street Polytechnic. On leaving, he became an apprentice to Tom Robinson at Northampton Rep, which jumped at the chance to cast him as the juvenile lead when many men were at war. He also spent a short time at Perth Rep.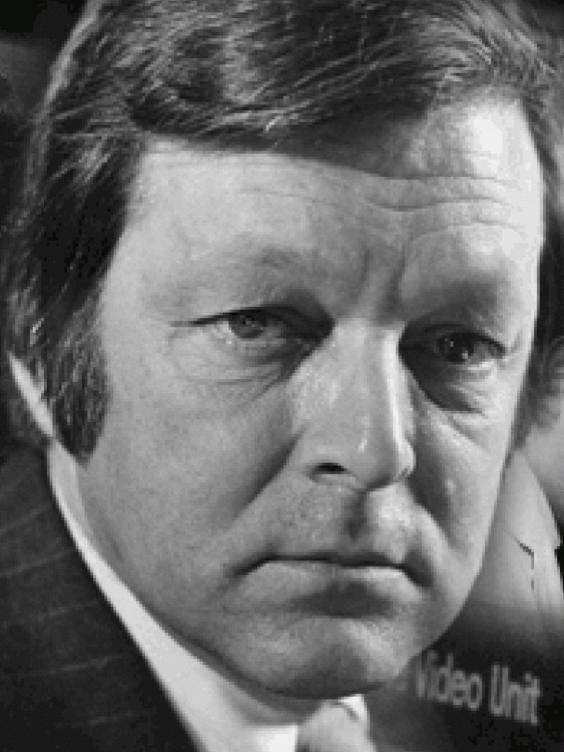 In 1944 Firkin joined the Army himself and as a senior subaltern joined the Central Mediterranean Force on the Italian frontier, defending Trieste against the Yugoslavians. He also gained experience producing programmes for the Forces Broadcasting Service there.
On demob in 1947, Firkin went back to Northampton Rep and stayed for three years before returning to Trieste as programme controller of the B6 services radio station. In 1951, he met Margot Brown, who was in the Women's Voluntary Service running a hotel for soldiers' families. They married the following year.
The couple returned to Britain in 1953 and Firkin looked for work in television, but a string of job applications to the BBC were rejected. A meeting with Norman Collins, who became a founder of ATV, led to his becoming a trainee programme director in 1955 when the commercial channel opened. His first work was directing The Adventures of Noddy, Theatre Club, the live drama serial One Family and the advertising magazine Home with Joy Shelton, but Emergency – Ward 10 gave him his big break.
While continuing to direct occasionally, he spent the next quarter of a century as a producer. He began with the Ward 10 spin-off Call Oxbridge 2000 (1961-62), then made the second and third series (1961) of the newspaper drama Deadline Midnight, the final run (1962) of Probation Officer and another Fleet Street saga, Front Page Story (1965).
Deciding it was time to leave ATV in 1968, Firkin spent a short time freelancing, then, following a heart attack, joined the new ITV company LWT that year as head of scripted series. His first production, reviving a previous idea of his, was Manhunt (1970), a ratings-topping drama set in occupied France. By the time it was broadcast he had been appointed LWT's deputy controller of programmes (drama) in the wake of sackings and resignations among senior management when investors and other ITV companies panicked at the poor viewer response to its highbrow programmes.
Alongside his prestigious productions, he executive-produced what he described as "run-of-the-mill, very, very popular series" such as New Scotland Yard (1972-74) and Within These Walls (1974-75). He was also hands-on producer of the acclaimed play The Death of Adolf Hitler (1973), starring Frank Finlay.
In 1976 he resigned after a row with LWT's programme controller Cyril Bennett, and following a heart bypass spent years as a freelance producer. He had further successes with Charles Endell, Esq (1979-80), reviving Budgie's Glaswegian gangster, the courtroom drama The Brief (1984) and the female detectives yarn C.A.T.S. Eyes (1985-87). He then retired to Portugal, though he continued to suffer bad health. In retirement he rediscovered his love of painting. He returned to Britain in 2002 and Margot died last May.
ANTHONY HAYWARD
Denis Rex Firkin, producer and director: born Edmonton, Middlesex 3 July 1926; married 1952 Margot Brown (died 2014; two daughters); died Northampton 7 December 2014.
Reuse content