If you've been following the Rich Kids of London (RKOL) on Instagram or Facebook, you'll know they love to drop money on private jets, gold Bentleys, and hoverboards.
You're also probably wondering who is responsible for the account and what compels them to post photos of ridiculously rich people's lives.
Business Insider spoke to Rich Kids of London's creator, a 21-year-old broker who sells off-market property in London, to find out.
"I have always loved seeing rich kids' lifestyles and I wanted to show them to motivate everyone to do well in their life," the account holder, who wishes to remain anonymous, told Business Insider. 
He said he was inspired to start the Facebook account in July 2015, and the Instagram account in December 2015 after reading an article about the rich kids of Snapchat.
Rich Kids of Instagram spoofs
Rich Kids of Instagram spoofs
1/12 #LittleMoneyBigFun

A girl glances at her high-street-looking bags.

KFC Romania

2/12 #LittleMoneyBigFun

A ginger moggy climbs across a dashboard.

KFC Romania

3/12 #LittleMoneyBigFun

A toy helicopter is just as fun.

KFC Romania

4/12 #LittleMoneyBigFun

Who needs a smartphone when an analogue works just as well?

KFC Romania

5/12 #LittleMoneyBigFun

'Jus' posin' with my plastic gator'

KFC Romania

6/12 #LittleMoneyBigFun

Who needs pricey jewellery when you have some trusty potpourri?

KFC Romania

7/12 #LittleMoneyBigFun

A girl fashions her own diamond ring using a plaster and a marker pen

KFC Romania

8/12 #LittleMoneyBigFun

Bucharest is just as fun as Cali

KFC Romania

9/12 #LittleMoneyBigFun

A young Romanian shows off his cycling skills

KFC Romania

10/12 #LittleMoneyBigFun

Louis and Lidl: two hugely sought after European brands

KFC Romania

11/12 #LittleMoneyBigFun

A man fawns over his many coins

KFC Romania

12/12 #LittleMoneyBigFun

Who owns a leopard anyway?

KFC Romania
Though the accounts are devoted to sharing photos of other people's lives – Rich Kids of London accepts photo submissions via email, Facebook, Instagram, and Snapchat (its username is RKLondon) – their founder said he wouldn't describe himself as a rich kid.
"I do not feel I fit the mould," he said. "I live in the Home Counties, but my family worked very hard to get where they are now, they are not from great amounts of money and had to work very hard to get where they are today." RKOL's creator, who went to a private school in the UK, declined to tell Business Insider how his family earned its wealth; he also wouldn't tell us where he lives outside of London. 
As well as working in the city, it's clear that he knows the London party scene well. "Mahiki, raffles and Annabelle's are the best places" to spot the capital's rich kids, he said. "But on a Sunday you can't beat Kensington Roof Gardens."
The account gets some interesting submissions. "We have had some people send in very personal pictures," he said, referring to "quite intimate" images that he said he does not reply to. "We have had a few from private planes, yachts and helicopters before."
Occasionally, he posts his own photos on the Instagram account, but the majority are from followers, he said, who "usually have the best photos." Like the ones below.
When it comes to choosing which photos to post, he said he chooses "the best ones of the day but we don't want anything offensive as we do not want to ostracise people." But photos that make the site – like this one, of someone using a £50 note to wipe dirt off his shoes – still receive scathing comments.
Of course, RKOL's founder is used to the Instagram account being criticised for its images of untouchable wealth.
"Sometimes the account gets a bad name for existing," he said. "People do not like to see the posts of some people's opulent lifestyles and some become envious and become spiteful in the comments section."
Though surely not all 71.7k of the Instagram account's current followers are hate follows.
Check out more of Rich Kids of London's photos here, on Instagram and Facebook.
Read more: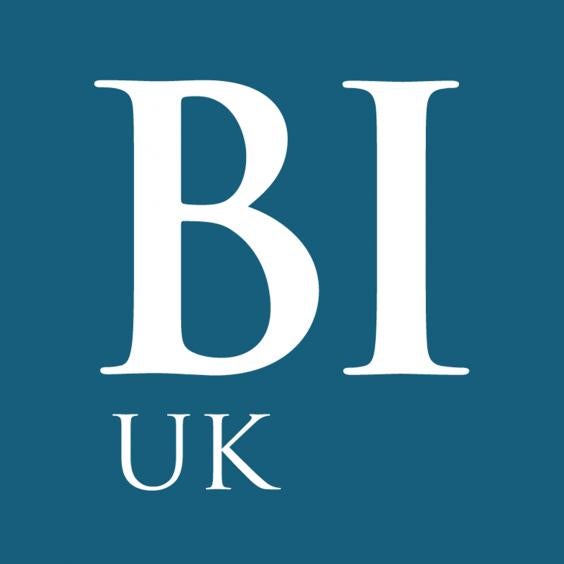 • ECB CUTS RATES
• The worst of Apple's iPhone slump might be over
• People think the coup against Corbyn starts today
Read the original article on Business Insider UK. © 2015. Follow Business Insider UK on Twitter.
Reuse content