Ringo Starr has possibly stirred the pot as the dust begins to settle over Zayn Malik's decision to leave pop group One Direction last week.
The 71-year-old Beatles drummer told ITV's Good Morning Britain that he hoped with Malik's departure "maybe now they'll be going in the right direction."
Starr added that even at the iconic pop group's most famous they never had to contend with the kind of pressure faced by the band from their millions of fans.
The drummer, real name Richard Starkey Jr., joined the Beatles in 1962 and performed around the world with the group during the 'Beatlemannia' period. But, the performer said, "the pressure is so much heavier now."
"We had the pressure, now you can't go anywhere," he continued.
"Everyone has a camera. My only line about One Direction now that there's been a change, is maybe now they'll be going in the right direction," he added.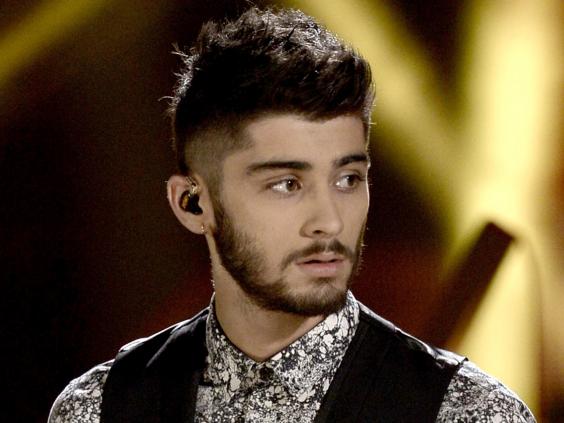 Zayn Malik, the fifth member of boy band One Direction, formed in 2010 on British reality show the X Factor, quit the band last week, citing a need to be a "normal" 22-year-old.
The drummer had spoken about One Direction immediately following the split.
In an interview with Entertainment Online, he commented that the Beatles were under similar pressures at the height of their fame, "but compared to them, we were on holiday."
He continued that the group - himself, John Lennon, Paul McCartney and George Harrison – would go on holiday together in a manner that would be impossible for the five members of One Direction.
In pictures: Zayn Malik
In pictures: Zayn Malik
1/15 2010

Zayn performed Mario's 'Let Me Love You' in his audition in front of the X Factor judges

2/15 2010

December 2010: Zayn (second right) and his bandmates ahead of the X Factor final

Getty Images

3/15 2011

Zayn performing in Germany on tour with the band's first album, 'Up All Night'

REX

4/15 2011

Zayn Malik made it his New Year's resolution to quit smoking to improve his voice after being criticised by One Direction's management team

REX

5/15 2012

February 2012: One Direction pick up the British Single award for their song featuring Rizzle Kicks 'What Makes You Beautiful', at the Brits

Getty Images

6/15 2012

The band perform on NBC's 'Today' show as they look to crack America

Getty Images

7/15 2013

Zayn getting inked in Weymouth. The singer likes "getting tattoos and loves the whole culture behind them"

Rex

8/15 2013

August 2013: Zayn gets engaged to Perrie Edwards, a singer with the group Little Mix

Rex Features

9/15 2013

Zayn signing promotional material at Alexandra Palace following the release of One Direction's book 'Where We Are'

REX

10/15 2013

Zayn Malik and Harry Styles from One Direction attend the 'One Direction This Is Us' world premiere at the Empire Leicester Square

Getty Images

11/15 2014

February 2014: One Direction win for British Video and Global Success at the Brit awards

Getty Images

12/15 2014

May 2014: a video of Zayn Malik and his fellow bandmate Louis Tomlinson smoking a "suspicious-looking cigarette" was leaked online

Rex

13/15 2015

19 March 2015: Zayn and bandmate Louis Tomlinson are told to post bonds of $5,000 each before they are allowed to take to the stage for a scheduled One Direction performance in Manila

Getty Images

14/15 2015

20 March 2015: Zayn flies home from One Direction's World Tour due to stress

Getty Images

15/15 2015

25 March 2015: Zayn becomes the first member to leave One Direction. 'I have to do what feels right in my heart,' he says

Getty Images
Since Malik's decision the band have continued performing, presenting a united face towards rumours that Malik may have left the group in order to pursue a solo career.
Reuse content