Harry Styles, Andy Murray and Alex Ferguson are among those mourned in a series of powerful posters launched by the British Legion in remembrance of heroes of The Great War.
The campaign celebrates the lives of soldiers who died in World War I and who also share the same names as today's high-profile figures. Other names to be remembered include Tom Jones and Gordon Brown.
"Private Harry Styles wasn't famous, but he should be remembered," reads the poster.
Each poster details the story of the respective fallen soldier and is published on the Every Man Remembered website, which commemorates each serviceman who died in WW1.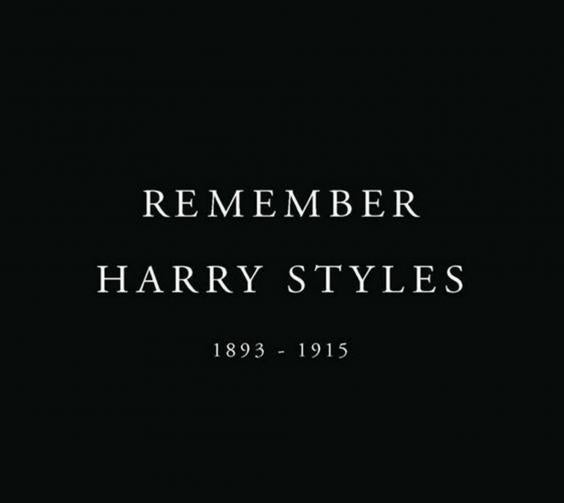 The site allows users to search for relatives, donate money and make personal dedications. The aim is to create the "largest commemoration this country has ever known" to ensure that each of the 1, 117, 077 million serviceman who lost their lives are remembered.
Every Man Remembered Campaign: In Pictures
This week, a series of tributes took place to mark the 100th anniversary of the start of World War I – including a column of light which will illuminate London from dusk to dawn for the next week. The installation, called Spectra, by Japanese artist Ryoji Ikeda, is formed of 49 beams placed behind the House of Lords.
Reuse content