A television presenter claims he was dismissed after he compared a make-up artist's rendition of Michelle Obama to a cast member of the film Planet of the Apes during a popular Spanish talk show.
Univision host Rodner Figueroa was fired after accusations of racism over comments he made during an appearance on El Gordo y La Flaca, where he was talking about the work of a make-up artist.
Figueroa had served as a fashion expert on Univision, among other roles, and was seated next to the two main hosts of the show Rai De Molina and Lili Estefan when he made the controversial remark.
The hosts had moved to a picture of a make-up artist who transformed himself into Ms Obama when he said in Spanish: "Look, you know that Michelle Obama looks like she's part of the cast of the film Planet of the Apes.'"
Shocked Estefan responded with: "What are you saying?" while De Molina described Ms Obama as "attractive".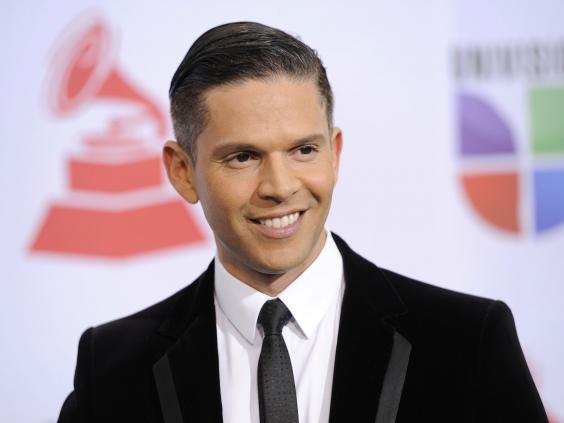 He replied: "I'm not saying she's not attractive. This is a characterization"
In an open letter to the First Lady he apologised unreservedly for his comments, but strenuously denied accusations of racism.
In it, he insisted the comments were not actually directed at Ms Obama and were instead aimed at "the characterization of the [make-up] artist".
He claimed he was "notified verbally" that he was fired "due to a complaint from your office" and blasted an alleged information leak by "Univision executives" that lead to him being lambasted on social media and "destroyed" his career.
He wrote: "I ask for forgiveness, because there is no excuse for a professional like me to make those types of comments that can be interpreted as offensive and racist in a volatile moment that we live in our country.
"I take full responsibility for the lack of judgement in my part, but I can't accept that I am being called a racist, being fired for that reason and being humiliated by Univision after working there for 17 years."
He described growing up within a bi-racial Latin family and members, including his father, who are Afro-Latino.
"I openly voted twice for your husband Barack Obama, because I consider him a great man that respects minorities, like me, in this country," he added.
The letter published on Latin World Entertainment concluded: "Again, I offer my humble forgiveness for the misinterpretation and I assume the responsibility."
Univision quickly distanced itself from Figueroa's remarks in a statement condemning them as "completely reprehensible".
"[They] in no way reflect Univision's values or views," it said. ""As a result, Mr Figueroa was immediately terminated."
Reuse content