Ronnie Clint, the Englishman who managed the quintessential Hollywood restaurant for three decades patronised by presidents, popes and the toast of Tinseltown, has died.
Clint, who was general manager of Chasen's and became close with the celebrated clientele including the Reagans and Frank Sinatra, died on Sunday at the age of 89 after a long battle with Parkinson's disease.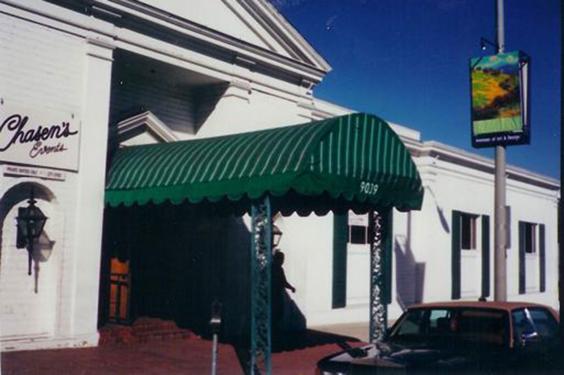 Regular customers during Clint's management of the restaurant included Gregory Peck, Alfred Hitchcock – who dined in the same booth every Thursday ­– Humphrey Bogart and Marilyn Monroe. Ronald Reagan proposed to Nancy Davis at the restaurant.
Clint was well known to the patrons not only for his dapper appearance and as someone who could be trusted to keep their secrets.
James Stewart had his bachelor party there, while Bob Hope once rode into the dining room on a horse. Chasen's also claimed the non-alcoholic "Shirley Temple" cocktail, made for the child star.
Clint once said in an interview that "anyone of fame" had been there, including gangsters. "One time we had both J Edgar Hoover and Mickey Cohen in the dining room, sitting near each other."
Elizabeth Taylor was so enamoured with the chili on the restaurant's menu that she had it flown to her on the set of Cleopatra in the UK. Others to frequent the restaurant included Howard Hughes and Orson Welles.
Clint, whose real name was Stanley, was born in Southampton and was one of seven children. At a young age he left to work on cruise ships. It was on one such journey that he met Anita, who he married in New York in 1953. The following year they moved to Los Angeles.
He met Dave Chasen in 1954 when working at the Bel Air Country Club. Chasen, a vaudeville performer, had opened the restaurant on Beverly Boulevard 18 years earlier, specialising in chili which was supposedly created in director Frank Capra's kitchen.  Chasen convinced Clint to join the restaurant and he became general manager in 1965.
It began to lose its lustre in the 1990s as younger stars headed to more fashionable restaurants including Spago, Morton's and Eclipse.
Yet, Chasen's was such a legendary hangout that after it shut a documentary was released. Off the Menu: The Last Days of Chasen's documented the final two weeks of the restaurant and included many of its famous patrons bemoaning its closure.
Reuse content