Anyone who received a wedding invitation from Rory McIlroy and Caroline Wozniacki this week – kindly dispose and ignore.
The Irish golfer has announced that he has decided to break off his engagement to the Danish tennis player just days after sending them out and publicly confirmed that the couple have split up.
"There is no right way to end a relationship that has been so important to two people," McIlroy said.
"The problem is mine," he continued in a short public statement made through his publicists after consulting Wozniacki earlier on.
"The wedding invitations issued at the weekend made me realise that I wasn't ready for all that marriage entails.
"I wish Caroline all the happiness she deserves and thank her for the great times we've had.
"I will not be saying anything more about our relationship in any setting."
The couple have been together since 2010. They initially announced their engagement on Twitter in December 2013 by posting the following images: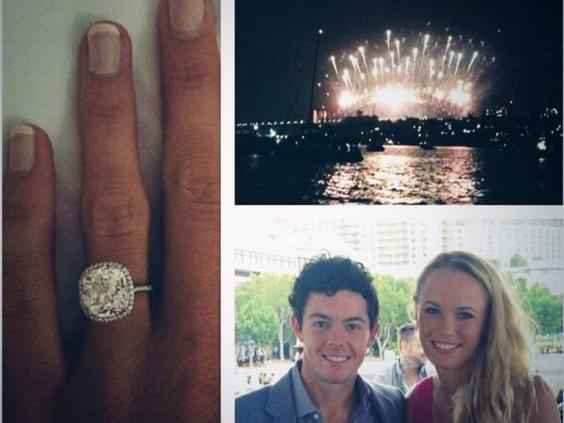 McIlroy captioned the image: "Happy New Year everyone! I have a feeling it's going to be a great year!! My first victory of 2014 #shesaidyes!!"
Wozniacki, who is currently ranked at 13th in the world, similarly tweeted: "Rory and I started 2014 with a bang! ... I said YES!!!!"
McIlroy is currently preparing for the BMW PGA Championship in Wentworth, which starts on Thursday 22 May.
Reuse content