There was a time when the launch of a new version of Windows, Microsoft's ubiquitous PC operating system, was a matter of great anticipation. People queued up outside shops, just as they now queue up for the latest iPhone. So low has Microsoft's light dimmed in recent years that last week's launch of Windows 10 came with a whimper, not a bang – even if it was relatively well received by software critics.
Where Microsoft goes from here depends on chairman and chief executive Satya Nadella, a 47-year-old Indian immigrant facing the gruelling task of returning his organisation to its former glory. Running Microsoft was once the highest-profile job, not just in technology, but in the entire business world. Almost no office, in the home or the workplace, got by without Office or Windows. Competition was either crushed or non-existent.
How times change. Technology upstarts and start-ups get the hype and the publicity. Young entrepreneurs want to be Travis Kalanick of Uber or Evan Spiegel of SnapChat – billionaires within months of setting up businesses, living lives of unimaginable luxury not long after leaving their parents' spare room. Nobody wants to be Nadella.
And yet Nadella has a life story every bit as remarkable as his predecessors at Microsoft, some of which have been greatly exaggerated. After all, Bill Gates had a home computer before he left his prominent, wealthy Seattle family for Harvard in 1973 – the equivalent of having a fleet of submarines at home today, as one wag put it.
While Nadella may have grown up firmly in the middle class, it was the middle class of Hyderabad, India – thousands of miles from the conspicuous consumption of the wealthy Seattle suburbs.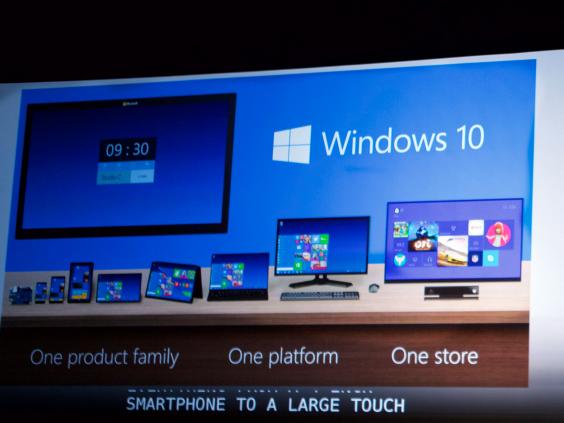 He attended a local private school and then went on to study electrical engineering at the Manipal Institute of Technology. Like thousands of Indian students he completed his education in the US, studying for a master's degree at the University of Wisconsin before completing an MBA at the University of Chicago – studying at the same time that Barack Obama was teaching law.
Indian students attend American universities in tremendous numbers, many studying technology-related subjects. Just like others, Nadella also brought his love of cricket to the US, and he will need to draw on all of the leadership attributes he claimed the game taught him if he is to turn Microsoft around.
Despite the story of his modest background, his status as an immigrant and subsequent rise to the top of a company that remains a household name, Nadella himself remains firmly under the radar. Perhaps it is partly because the big founding names at Microsoft have all gone, some many years ago, taking their billions with them and indulging in whatever takes their fancy. Sports-mad Paul Allen spends his money on the Seattle Seahawks of the NFL, the Portland Trailblazers of the NBA and the Seattle Sounders of MLS. Bill Gates is busy pouring billions into medical research and persuading others such as Warren Buffett to do the same.
With such founding names at the company, it was inevitable that a new chief executive would maintain a lower profile than his predecessors. But there is more to Nadella's low profile than just the personalities he follows.
He got his first, very awkward, public stumble out of the way early. In October last year, he walked into a firestorm of his own making when asked at a conference for women in technology about equal pay. Rather than respond by saying (as he later claimed, in an email to Microsoft employees, that he ought to have done) that "all women should get equal pay for equal work" – he implied that women should not ask for a pay rise because they should have "faith" that the system will reward them. He was roundly criticised for his comments, although he wasted no time in backtracking. Perhaps, unlike so many men in technology, he is willing to accept women in the profession and his own errors.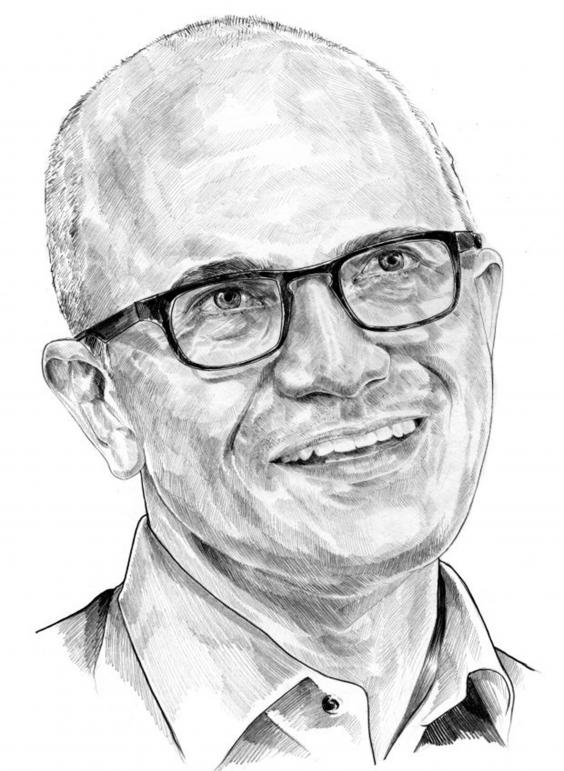 However, the most important reason for Nadella's relative anonymity is Microsoft's biggest problem: the brand itself. It was once a byword for innovation and profitability in technology, but there can be no denying that Microsoft is not the company it once was. Years of attempts to diversify its business from desktop software for personal computers have resulted in one ridiculed or aborted product launch after another. The company still makes a huge amount of money – more than $22bn in quarterly revenue – but its power is fading as more nimble mobile competitors steal its thunder, and Apple, once a minor rival, marches on and on.
Microsoft has always been a two-product company, regardless of its other minor successes such as the Xbox gaming system and a recent foray into cloud computing. Licensing fees for the Windows operating system and Microsoft Office software portfolio dominate its revenue stream.
The bottom line, and the immense challenge facing Nadella, is that in a world of mobile computing, Microsoft's products do not promote a rush to buy. Results for the most recent quarter, released on 22 July, looked grim at first glance – the company reported its biggest ever loss of $3.2bn. The acquisition and subsequent write-down of Nokia, itself a shadow of what it once was, is the perfect illustration of Microsoft's recent woes: a big, headline-grabbing acquisition followed by a sheepish write-down as the plug is pulled.
Nadella's task looks daunting in light of recent results and external competition that Bill Gates never had to deal with. Wall Street, an unforgiving master, does not appear to have a great amount of confidence in the man himself. The influential investment bank Goldman Sachs recently told its clients to sell shares in Microsoft, noting that Microsoft's results had turned out to be worse than the company's public forecast for the seventh quarter in succession.
The top 10 most valuable brands
The top 10 most valuable brands
1/10 1. Apple - £161.3 billion ($246.9 billion)

Getty

2/10 2. Google - £113.5 billion ($173.6 billion)

Getty

3/10 3. Microsoft - £75.4 billion ($115.5 billion)

Getty

4/10 4. IBM - £61.3 billion ($93.9 billion)

Getty

5/10 5. Visa - £60 billion ($91.9 billion)

Getty

6/10 6. AT&T - £58.4 billion ($89.4 billion)

Getty

7/10 7. Verizon - £56.2 billion ($86 billion)

Getty

8/10 8. Coca-Cola - £54.8 billion ($83.8 billion)

9/10 9. McDonald's - £53 billion ($81.1 billion)

Getty

10/10 10. Marlboro - £52.5 billion ($80.3 billion)

Getty
Benedict Evans, a software venture capitalist and former technology investment banker, wrote last week on the investment website Seeking Alpha about the decline of Microsoft and Nadella's challenge: "Microsoft today... is a case study in knowing when you should give up, and what you should do after that. PCs aren't going away any time soon, any more than faxes or mainframes did, but they are the past, not the future… [ Nadella] is acknowledging the end of 'Windows Everywhere' as the driving strategic engine for Microsoft, and also acknowledging the decline of Microsoft Office as the monolithic, universal experience for productivity… it will be the smartphone, not the TV or a box plugged into it, that will be the hub of the digital experience for most people. The smartphone is the sun, and everything else orbits it."
We carry more technological capability in our pockets than was imaginable 10 years ago, and so Microsoft has been left behind by Apple and Facebook. Nadella might have one of the lowest profiles in big business – but he might be in the toughest job of all.
A life in brief
Born 19 August 1967, Hyderabad, India.
Family Son of Bukkapuram Nadella Yugandhar, a civil servant, and Prabhavati Yugandhar. Married to Anupama Nadella. They have three children.
Education Hyderabad Public School; electrical engineering BSc, Mangalore University; computer science MSc, University of Wisconsin; MBA, University of Chicago.
Career Joined Microsoft in 1992. Led cloud programme and held several senior posts. Named third CEO in 2014.
Reuse content