One way to help a heartbroken friend get over the calling off of her own wedding, days after sending out invitations to guests?
Gatecrash someone else's in a leopard print leotard, according to Serena Williams, who staged a pretty impressive wedding bomb while hitting the beach in Miami with fellow tennis ace Caroline Wozniacki over the weekend.
"Wedding crasher!! Congrats!" the tennis star captioned one shot, which showed her posing between the bride and groom wearing the high-cut swimwear.
She followed the image up with a selection of more seductive photographs, including an obligatory "belfie" (bum selfie - see Rihanna) somewhat nauseatingly captioned "Just right". 
The pair hit the beach following a stint courtside at the Miami Heat v Indiana Pacers game on Friday.
Williams is on a mission to cheer friend Wozniacki up after her fiancé, Irish golfer Rory McIlroy, broke off their engagement – and subsequently their relationship – last month.
His reason? "The wedding invitations issued at the weekend made me realise that I wasn't ready for all that marriage entails," he said in a very public statement.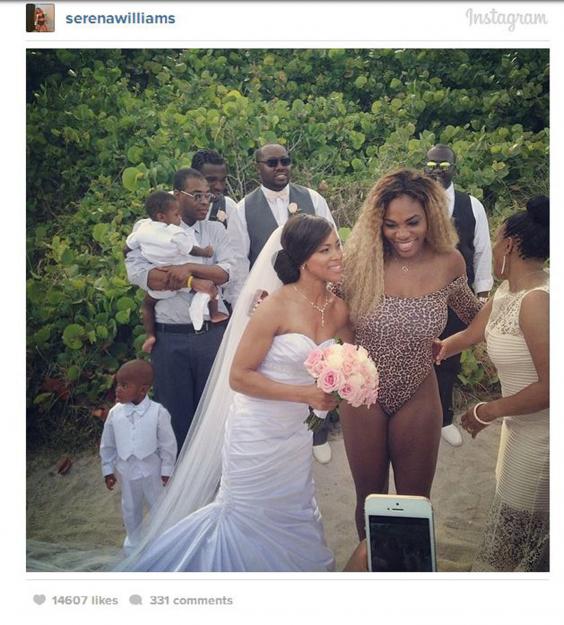 Wozniacki played her first match since her split on 27 May at the French Open. She lost to Belgian player Yanina Wickmayer.
Speaking at the match conference, she said that the breakdown of her relationship had made it difficult for her to concentrate on the sporting task at hand.
 "You're not prepared for something like this, and it came as a bit of a shock," she said. "I just tried to prepare the best that I could, and really tried to focus on my match and on what I had to do out there."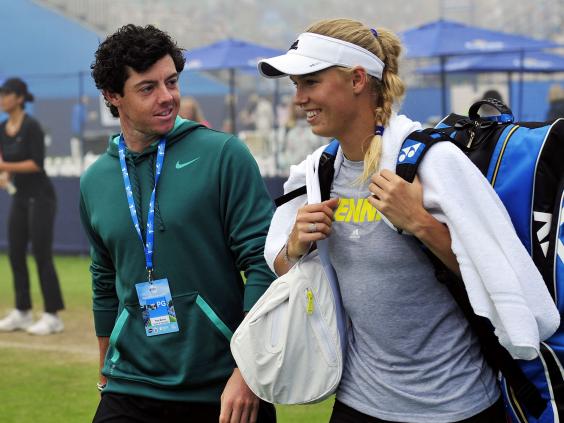 "The only thing I really have to say is that to thank everybody for their support and sweet messages," she continued. "That's really nice. What happens in my personal life, I just want to really keep that between my closest people around me. I just have to move on."
Reuse content