A bull that was going to be sent to the slaughter house for being gay has been saved by the actions of terminally ill Simpsons creator Sam Simon.
Benjy the Irish bull was destined for the butcher's after he failed to show any interest in the female cows on his farm in County Mayo and instead  gravitated towards the other bulls.
But the Hollywood producer and long-term vegan has bought the animal's freedom by donating £5,000 to buy Benjy and transport him to a sanctuary in time for Christmas.
Simon, who was diagnosed with terminal cancer in 2012, recently said that he would give away his $100million fortune to animal rights organisation PETA and a number of humanitarian charities. It was PETA who told him about Benjy's plight.
His generous donation adds to more than £4,000 raised via a crowdfunding campaign set up by TheGayUK and Animal Rights Action Network (Aran).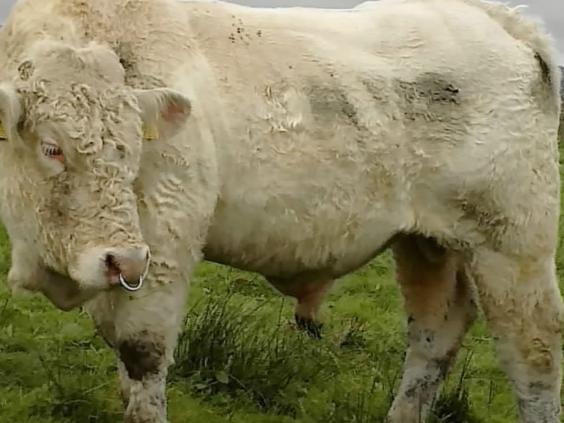 Simon said: "Peta told me about Benjy, and I felt compelled to help. All animals have a dire destiny in the meat trade, but to kill this bull because he's gay would've been a double tragedy.
"It thrills me to help PETA and Aran make Benjy's fate a sanctuary rather than a sandwich."
Meanwhile, Aran's John Carmody told the Irish Independent: "As a gay man myself, I know only too well what it is like to be treated indifferently, that's why I hope we can give Benjy a second chance in life whilst helping to bring attention to the problems facing all gay people everywhere around the world, and of course the many other Benjy's that are brought to slaughter on a daily basis who are not so lucky."
Benjy will be rehomed at Hillside Animal Sanctuary in Norwich.
Reuse content