Among those watching Barack Obama's final State of the Union address will be a cancer stricken Syrian scientist to whom the president wrote a personal message.
Refaai Hamo, his son and three daughters landed at Detroit Metropolitan Airport in December, determined to rebuild their lives in the US. Amid an often toxic and bitter debate within the US about immigration, he was invited to attend the address and represent Syrian refugees as a guest of first lady Michelle Obama.
Mr Hamo fled to Turkey from Syria after a missile attack killed his wife and one other daughter. He was profiled on the popular photo blog Humans of New York as "The Scientist".
Last night President Obama wrote a very sweet welcome note to the scientist in Tuesday's story.
In a message posted on the blog, Mr Obama extended a welcome to Mr Hamo and his family.
"As a husband and a father, I cannot even begin to imagine the loss you've endured. You and your family are an inspiration," wrote Mr Obama.
"I know the great people of Michigan will embrace you with the compassion and support you deserve. Welcome to your new home. You're part of what makes America great."
President Obama has said he wants to accept a further 10,000 Syrian refugees, a number that many activists have said is too few.
But a number of leading Republicans have opposed the move. Tycoon Donald Trump called for a suspension of any Muslim refugees to the US. His Republican rival for the presidential nomination, Senator Ted Cruz, recently talked about the arrest of two Iraqi refugees.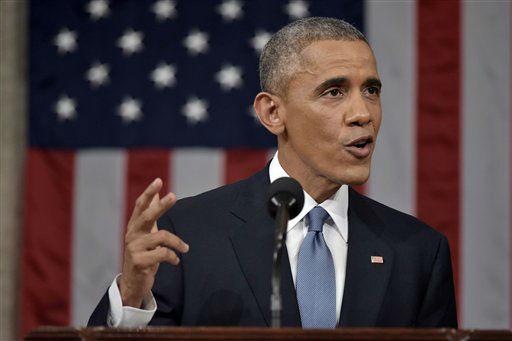 During an interview with CNN that aired on Sunday, Mr Cruz said that they came to the United States "using the same vetting that President Obama wants us to trust with Syrian refugees."
In a previous post on the blog, Mr Hamo, then still in Istanbul, talked of how he still hoped to "make a difference in the world". 
"I have several inventions that I'm hoping to patent once I get to America," he said.
"One of my inventions is being used right now on the Istanbul metro to generate electricity from the movement of the train. I have sketches for a plane that can fly for 48 hours without fuel. I've been thinking about a device."
The Associated Press said that other guests invited to attend will include several veterans and service members, including Staff Sgt Spencer Stone of Sacramento. Mr Stone, along with Anthony Sadler and Army Specialist Alek Skarlatos, stopped a man from opening fire on passengers aboard a crowded Paris-bound train last year.
The guest list includes Ryan Reyes, whose partner was killed in the San Bernardino attack. Also invited is the first female Army Reserve officer to graduate from the Army's elite Ranger School and a plaintiff in the landmark Supreme Court case that found same-sex couples have a constitutional right to marry. One seat will be empty, to represent the victims of gun violence.
Reuse content