Stephen Sutton's mother has encouraged mourners at her son's funeral tomorrow (May 29) not to wear black to ensure that the two-day ceremony is a "celebration of his life and achievements".
"Stephen wanted to put the fun in funeral, so don't feel you need to wear black," Jane Sutton wrote on the Stephen's Story Facebook page this afternoon.
A vigil will take place from 7pm tomorrow until midnight at Lichfield Cathedral, Staffordshire, where the public will be invited to pay their respects. His coffin will be taken from his family home in Burntwood by horse and carriage, before being carried to the cathedral at 7pm where it will be "will be laid in a place of honour" ahead of a short opening ceremony will begin.
The vigil will reopen at 7am on Friday 30 May, before a public farewell ceremony at 3pm. At 3.45, Sutton's coffin will leave Lichfield for a private family funeral.
In pictures: Stephen's story

In pictures: Stephen's story

1/15 Beside-himself Stephen visits 10 Downing Street.
2/15 Noel Fielding and Stephen Sutton pose together.
3/15 Steven Gerrard pledged his support to Stephen's campaign.
4/15 Comedy fan Stephen posed with supporter Micky Flanagan.
5/15 Stephen was overjoyed to meet Bring Me The Horizon frontman Oli Sykes.
6/15 Supporter Pixie Lott presented Stephen with an Inspiration award.
7/15 Phil 'The Power' Taylor of professional darts fame championed Stephen's cause.
8/15 Robbie Williams showed his support for Stephen's Story.
9/15 Richard Bacon posed with Stephen to pledge his support for his Twitter campaign.
10/15 Jason Manford was one of the first high-profile supporters of Stephen's campaign
11/15 Stephen post "Post operation selfie" on 4 February 2014
12/15 Stephen uploads a "Silly selfie for Stephen's Story" on 19 March 2014
13/15 Stephen records a short documentary with Make A Wish foundation on 31 March 2014
14/15 Stephen with his best friend, Chris, who ran the London Marathon on 13 April 2014
15/15 Stephen Sutton posing with Prime Minister David Cameron during a hospital visit on 2 May 2014
"The vigil will give people a chance to pay their respects to Stephen in many ways, pausing at his coffin, lighting a candle, signing a book of condolence, laying flowers," said his mother.
"As you are all aware Stephen touched millions of people with his joy and generosity."
The 19-year-old died on 14 May, having been diagnosed with terminal cancer at the age of 15. He raised nearly £4 million for the Teenage Cancer Trust through relentless campaigning.
"The continued love and support for Stephen is wonderful and a great comfort," Sutton's mother continued.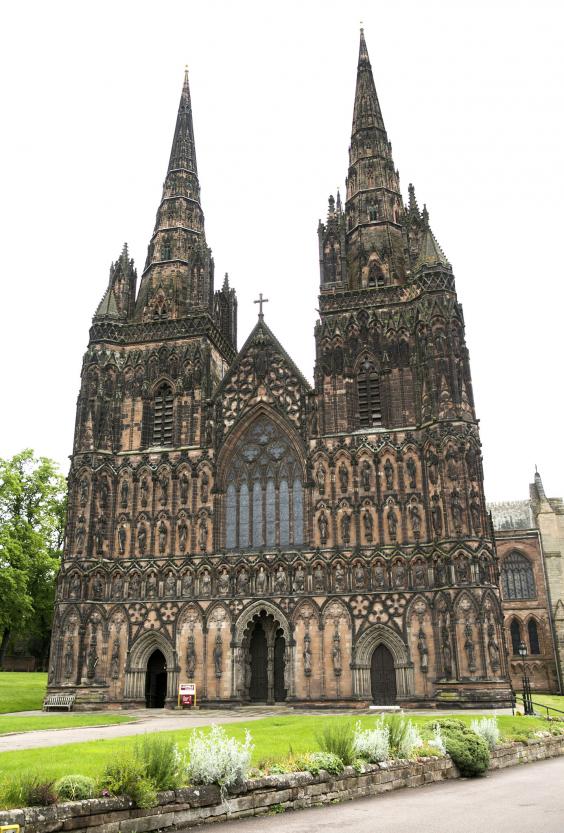 "I want people to have the chance to come and pay their last respects to Stephen. It is important that the vigil at Lichfield Cathedral has an opening and a public farewell, so I invite people especially to come and be part of these two moments and remember Stephen."
The historic city is expected to be a "sea of yellow" over the coming days, as local shops and homes respond to an appeal to "paint the town yellow".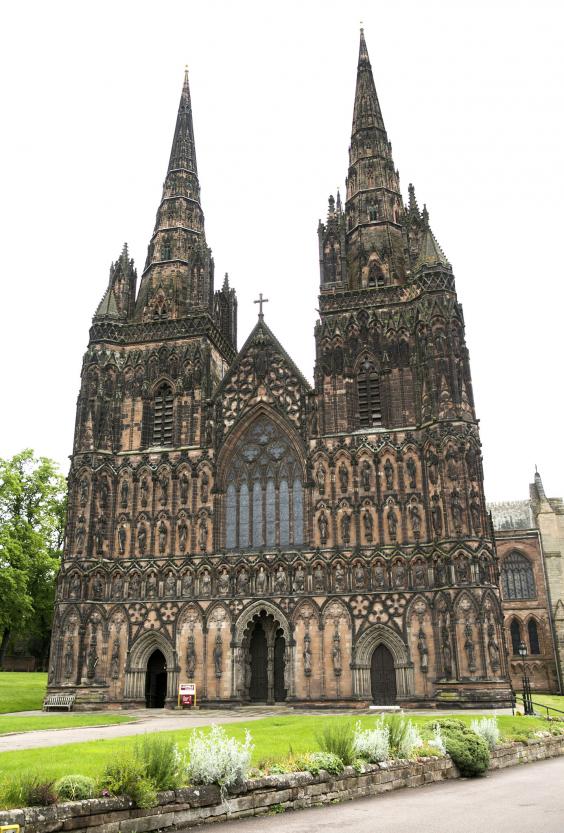 Those who would like to pay tribute to Sutton, but are unable to attend the vigil, are asked to "take a moment at 11am on Friday 30 May to give a thumbs up for Stephen". A hashtag #ThumbsupforStephen is already in place on Twitter.
"Or you could give the thumbs up to a stranger, have a cup of tea and a slice of cake, think a positive thought, clap, cheer, or even perform a random act a kindness," said Sutton.
"Do something that makes you and others happy in Stephen's memory."
Reuse content