Actor Michael Jace called his wife's father minutes after he shot her and asked him to pick of the couple's two young children, according to an emergency call recording.
The boys were in the family's Los Angeles home when their mother was killed on 19 May.
Authorities have released the call, where the father of April Jace said he was on his way to his daughter's home in the Hype Park area.
Jace, who played a police officer on the US television series The Shield, was arrested after the shooting and charged with murder but has not yet entered a plea. 
Investigators have said the 51-year-old also called police directly claiming he had shot his wife.
His lawyers, Jason Sias and Jamon Hicks, did not comment on the content of the audio recording and said the case is relatively new and they were still investigating.
"We have the utmost concern for the Jace children," they wrote in a statement. "Mr Jace has a constitutional right to a defence. It remains extremely early and we are still in the fact-finding process."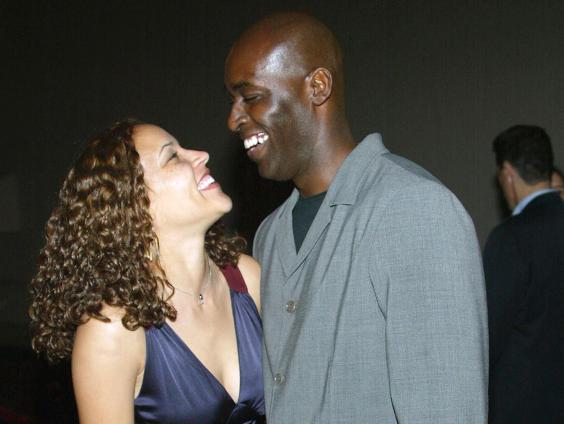 Police have not disclosed a possible motive for the shooting but previously said they were investigating whether it was prompted by financial difficulties or other marital problems.
The actor had filed for bankruptcy in 2011 and fell behind on payments to creditors as recently as December.
The family of April Jace released a statement last week calling her death "a senseless act of domestic violence."
Relatives said they were was rallying around April Jace's three sons, aged between five and 18.
The 40-year-old was a financial aid counsellor at Biola University and had two sons with Jace.
The boys, aged five and eight, were not injured.
Jace also appeared on the show Southland and had small roles in the movies Planet of the Apes, Boogie Nights and Forrest Gump.
Additional reporting by AP
Reuse content