The uncensored contents of a letter sent from the FBI to Martin Luther King in which he is called an "evil, abnormal beast" and apparently encouraged to kill himself have been made public for the first time.
In what appears to be a heavy-handed attempt to unsettle the civil rights leader, the anonymous letter was written by a deputy of the bureau's director J Edgar Hoover, posing as a disappointed activist, and sent to King in the weeks before he received the Nobel Peace Prize in 1964.
While the existence of the document, dubbed the "suicide letter", has been known for some time, only heavily redacted versions had previously been available.
It has now been published in full in The New York Times Magazine after an unredacted version was discovered in the National Archive by Yale University historian Beverly Gage, as she researched a book on Hoover.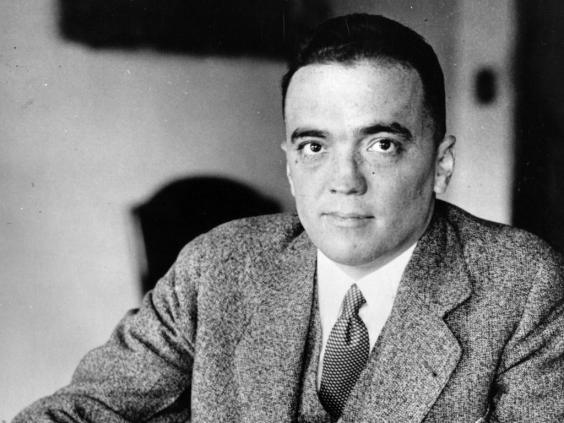 It shows the FBI director was apparently willing to use King's extra-marital affairs in an attempt to disconcert the pastor.
Writing in The New York Times, Ms Gage describes how: "The largest unredacted section focuses on King's sex life, recounting in graphic language what the bureau believed it knew."
Littered with apparently deliberate typos and mistakes, the letter warns King: "There is but one way out for you. You better take it before your filthy, abnormal fraudalant [sic] self is bared to the nation."
At the time King and his associates suspected the letter had come from the FBI, a belief that was confirmed a decade later by the Senate's Church Committee on intelligence overreach.
Martin Luther King: Life in pictures
Martin Luther King: Life in pictures
1/10 Martin Luther King

Martin Luther King during his famous 'I have a dream' speech in Washington in 1963

AP

2/10 Martin Luther King

Martin Luther King Jr at the Lincoln Memorial in 1963

AFP/Getty

3/10 Martin Luther King

American civil rights campaigner Martin Luther King (1929 - 1968) arriving at London Airport. He is in England to be the chief speaker at a public meeting about colour prejudice and to appear on the BBC television programme 'Face To Face'

Getty Images

4/10 Martin Luther King

Martin Luther King Jr. tells a Miami, Florida news conference, that he will go to Los Angeles to meet with black and white leaders and help create "a community of love" in the violence torn city in August 1965

AP

5/10 Martin Luther King

Martin Luther King Jr. and his civil rights marchers head for Montgomery, the state's capitol, March 21, 1965, during a five day, 50 mile walk to protest voting laws

AP

6/10 Martin Luther King

An image from 1960 shows Martin Luther King at a meeting

Getty Images

7/10 Martin Luther King

Martin Luther King Jr. and his wife Coretta Scott King leading freedom marchers in Montgomery, Alabama in 1965

AP

8/10 Martin Luther King

Civil rights protestors marching from the Washington Monument to the Lincoln Memorial, where the March on Washington climaxed in Martin Luther King's 'I Have A Dream' speech

Getty Images

9/10 Martin Luther King

Martin Luther King and the March on Washington

BBC

10/10 Martin Luther King

March on Washington – 1963 Famous for Martin Luther King Jnr's "I have a dream" speech, the march on Washington saw 300,000 people gathering at the Lincoln Memorial calling for equal rights for African-Americans

Getty
The FBI's attempt to keep tabs and discredit King, who was assassinated in 1968, has been reported to have come under the umbrella of the Cointelpro programme.
Launched in the 1950s, the programme was initially intended to trail and, if possible, discredit members of the Communist Party.
Through the 1960s however it shifted its focus to civil rights activists.
In September last year, historical archives released to researchers at George Washington University showed the National Security Agency (NSA), under a programme dubbed 'Minaret', was monitoring the overseas phone calls and cables of a number of figures of note including King and heavyweight boxing champion Muhammad Ali.
The documents, discussed by the researchers Matthew Aid and William Burr in an article in Foreign Policy, relate to a period from 1967 to 1973, a time when it appears paranoia about foreign governments allegedly stoking the anti-Vietnam War movement was rife.
The NSA was forced to release the papers to researchers at the university's National Security Archive following an appeal to the Security Classification Appeals Panel.
Reuse content