American comedian Tracy Morgan is suing retail giant Walmart after one of the conglomerate's truck drivers crashed into his limo, seriously injuring him and killing a friend.
The actor's lawyers have filed a complaint to the US District Court in New Jersey claiming that the store was negligent in not ensuring that its driver had had a suitable amount of sleep before getting behind the wheel.
"As a result of Wal-Mart's gross, reckless, willful, wanton, and intentional conduct, it should be appropriately punished with the imposition of punitive damages," the document states.
Mr Morgan and his lawyers state that the firm should have known that its driver had been awake for over 24 hours and that his commute of 700 miles from his home in Georgia to work in Delaware was "unreasonable."
The complaint also alleges that the driver fell asleep at the wheel. The driver has denied the allegation.
Former Saturday Night Live and 30 Rock cast member Mr Morgan is in the process of rehabilitation after suffering a broken leg and ribs in the multi-car pile-up on 7 June.
The 45-year-old had been travelling in his chauffeured limousine van with six others when it was hit by a truck on the New Jersey Turnpike at 1am, causing it to flip over and claiming the life of fellow comedian James McNair, 62.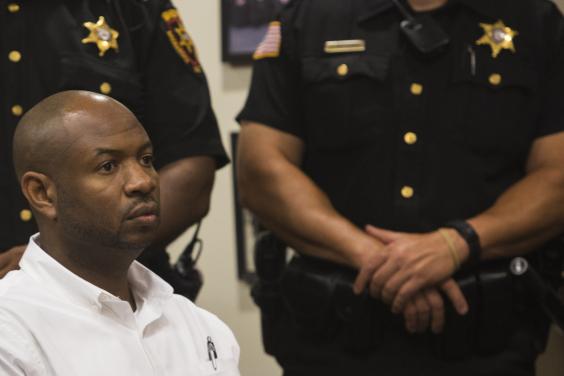 Mr Morgan's spokesman, Lewis Kay, said last month that he is showing signs of improvement but there is a long road to full recovery.
The legal complaint also names limousine passengers comedian Ardley Fuqua and Jeffrey and Krista Millea as plainfiffs.
Walmart employee and truck driver Kevin Roper, 35, has pleaded not guilty to charges relating to death by vehicle and assault by vehicle.
Federal transportation safety investigators said that Roper was speeding before he smashed into the limousine, on a stretch of road where the speed limit had been lowered to 45mph due to road works.
He had also been working for 13.5hrs at the time of the crash, a report states. Federal rules allow truck drivers to work for up to 14hrs each day with a maximum of 11hrs behind the wheel.
Walmart has not responded to the damages lawsuit.
Reuse content