The gay rights campaigner Peter Tatchell has been "unable to sleep" and the Cambridge Classics professor Mary Beard was left "wanting to cry" after a letter they co-wrote supporting freedom of speech unleashed a torrent of abuse from supporters of transgender rights.
The falling out came after the pair signed a letter with 129 others, warning about "a worrying pattern of intimidation and silencing of individuals whose views are deemed 'transphobic'".
The signatories insist their only intention was to support freedom of speech in universities, which would allow the anti-transgender views that they both oppose to be defeated in debate. 
Some critics, however, accused the pair of being "transphobic", and claimed that their co-signatories included some feminists with anti-transgender motives. In the ensuing Twitter storm Professor Beard was branded "an unrepentant bigot", and Mr Tatchell was told: "I would like to tweet your murder you fucking parasite."
Mr Tatchell, 63, said: "I've received about 5,000 messages attacking me. The volume and vitriol of the attack has been almost unprecedented in 48 years of human rights campaigning. I'm shocked.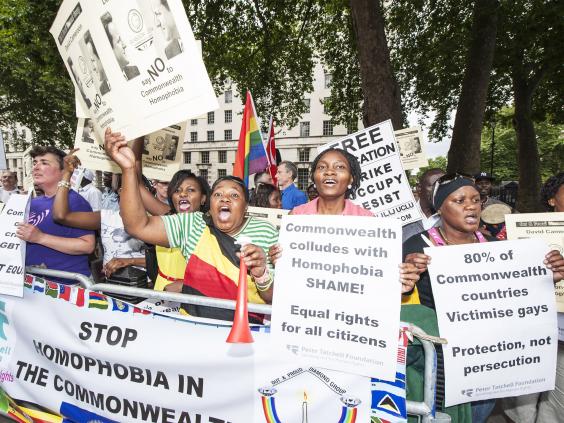 "I have supported the transgender freedom struggle for 40 years. But I have been accused of trying to silence trans people and called 'an advocate for oppressors'.
"The letter was about freedom of speech, and includes no attack on trans rights.  When I signed the letter I didn't know who else was going to sign it.  Now I am being condemned by the McCarthyite tactic of guilt by association."
He added: "On Saturday night, after the first attacks started, I couldn't sleep. I was so upset about being misrepresented as an anti-trans bigot. I woke up exhausted, and on my way to a LGBT conference, I tripped on the pavement, hit my head and suffered concussion, which I'm still feeling today."
Mr Tatchell and Professor Beard said they have received support of some members of the transgender community, and Professor Beard added that some co-signatories to the letter were themselves transgender.
She launched a lengthy and impassioned defence of her actions in her Times Literary Supplement blog, but admitted: "I went to bed wanting to weep."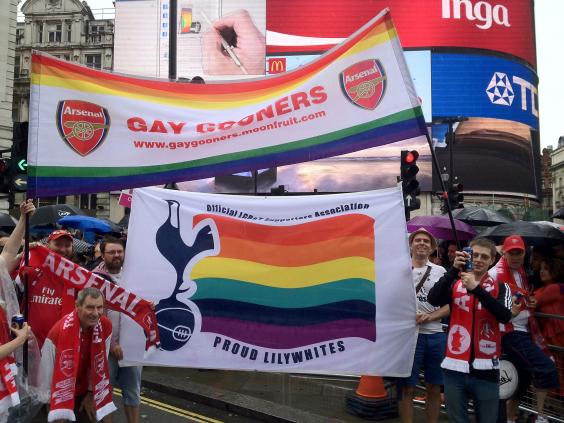 She insisted: "I was NOT signing up to an attack on the trans community. Nor was there any remote suggestion that I was."
The letter to The Guardian cited a series of incidents including calls for the Cambridge University Union to withdraw a speaking invitation to Germaine Greer last month because of previous remarks, including once saying that trans women "seem to us ghastly parodies".
The letter complained of attempts at "no-platforming" of "feminist arguments critical of some demands made by trans activists", and argued: "You do not have to agree with the views being silenced to find these tactics illiberal and undemocratic."
Transgender activists, however, complained that the letter had misrepresented facts and had been signed by feminists with anti-transgender views.
Sarah Brown, 41, a charity worker and executive member of the Liberal Democrats LGBT Group,  who wrote a blog condemning the "nonsense letter", said: "Some of the people who signed the letter did so with a transphobic agenda, as a dig at people who want an inclusive form of feminism involving the transgender community. One of them tried to shout me down at last year's London Dyke March.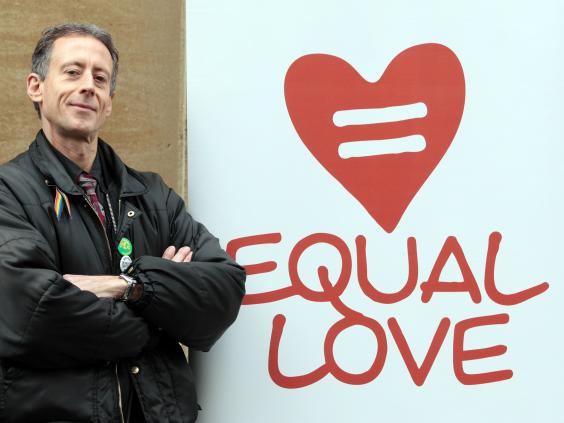 "I can understand people signing it and not being aware of the subtext, and I do not consider Peter Tatchell or Professor Beard transphobic, but signing that letter was not a friendly act towards trans people."
She added:  "The protest over Germaine Greer involved nothing more than a polite exchange with the union, a bit of peaceful leafleting, and an alternative event, at which I spoke. So the letter is criticising peaceful student protest – something I quite robustly support."
Ms Brown says she too had received abuse over the affair.
"I was called a disgrace to transgender people and unworthy of engaging with Peter Tatchell.  If anyone gets a lot of abuse on Twitter, I certainly don't condone it."
Beard's blog: 'i wanted to weep'
Last night I went to bed wanting to weep… It was the relentless pummelling of attack on the basis of extraordinary loaded, sometimes quite wrong, readings of the letter.
The complaints fall into several categories. 1) I am  an appalling transphobe. 2) I am a bit past it, a poor old lady who hasn't quite got the issues straight, bless her. 3) I have been duped by the transphobes, because I am a nice person really.
I was NOT signing up to an attack on the trans community. Nor was there any remote suggestion that I was. I have a very clear, long-held view on this: that "no platforming" unpopular views is counterproductive, discourages debate and the due dissection of error, and pushes views one would like to contest openly underground, where they may well flourish better than if exposed to the clear light of argument (which is one of the things that universities are for).