Trevor Noah has been named as Jon Stewart's successor on the late night television programme The Daily Show.
The 31-year-old comic, who speaks six languages, was born in South Africa during the Apartheid Era to a black Xhosa mother and white father of Swiss-German descent in 1984.
The comedian's mother was fined and jailed by the South African government, (in the comedian's words he was "born a crime") and Trevor grew up in a Soweto township – often drawing on race and ethnicity in his comedy.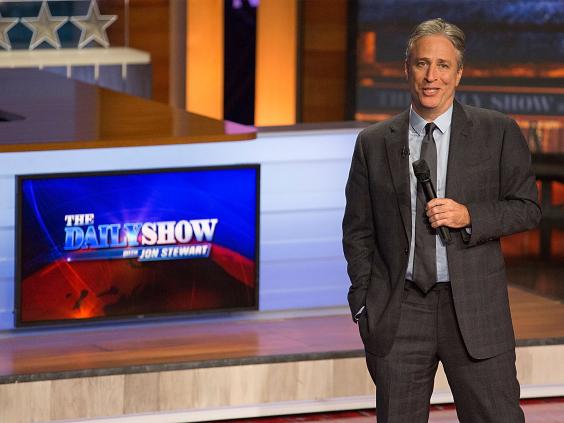 Noah's career started when he landed a role on South African soap opera drama, Isidingo, aged 18. Shortly afterwards he began hosting his own youth radio show.
For approximately six years, Noah worked mainly hosting reality TV shows and competitions in South Africa before dropping his radio show and acting to focus on comedy.
No-one can replace Jon Stewart. But together with the amazing team at The Daily Show, we will continue to make this the best damn news show!

— Trevor Noah (@Trevornoah) March 30, 2015
After cementing his status in South Africa, appearing in a string of festivals and performance alongside both South African comedians, such as Riaad Moosa and Darren Simpson, as well as international names, such as Paul Rodriguez and Dan Ilic, Noah made his first major appearance in the US in 2012.
 The comedian, who by this point had also made a successful appearance at the Edinburgh Fringe, lived in the southern California for a year where he worked to raise his international profile.
His appearance on Jay Leno's The Tonight Show in 2012 was a "big moment," Noah later told CNN. He was the first South African stand-up to appear on the show.
The same year he was the subject of a documentary exploring his career – and life – so far. In 2013 he appeared on the BBC's QI and Channel 4's 8 Out of Ten Cats. His first appearance on Stewart's show was in December last year.  
There is little controversy surrounding the comic, with his most outrageous remark so far a tweet shortly after the arrest of Oscar Pistorius. Noah's remarks, "And the Oscar goes to - jail," were not well received in some quarters, but appears relatively tame.
It's in character for a comic whose style as Newsweek profile in 2012 characterised as "political, trenchant, delivered in an easy style that probes sensitive subject matter without being overtly confrontational."
Reuse content