Tulisa Contostavlos has claimed that the media scrutiny she suffered after the Sun on Sunday article by Mazhir 'Fake Sheikh' Mahmood was made worse because of her socio-economic background.
The singer was charged with helping to supply the undercover Sun on Sunday reporter, who was posing as Bollywood producer Samir Khan, with £820 worth of cocaine. However, the trial collapsed on Monday (21 July) because Judge Alistair McCreath believed there were "strong grounds"to believe that Mahmood had "lied" at a pre-trial hearing.
"I've openly admitted to smoking weed," she told presenter Charlotte Hawkins during an interview on Good Morning Britain today (28 July).
"There are a lot of people in this industry that have dabbled in cocaine and I am one of the very few that haven't and don't. 
"To me it feels a bit of a class thing as well. There are certain people of a different class that can get off very lightly in certain situations and it gets laughed off.
Courting Controversy: Tulisa's Biggest Headlines
Courting Controversy: Tulisa's Biggest Headlines
1/11 Tulisa pleaded not guilty to supplying an undercover Sun on Sunday journalist with Class A drug cocaine. The singer claims she was set up and led on by Mazher Mahmood. She was arrested in June 2013.

Getty Images

2/11 In March 2012 Tulisa was stopped going through customs after a suspicious vibration in her luggage. 'Most cringe moment of my life… checkin in "Mam..ur suitcase is vibrating..can u open ur case n turn what eva that is off"..just kill me,' she said on Twitter.

3/11 Every celebrity fears the ultimate scandal: a sex tape leak. And that's exactly what Tulisa faced when phone-captured footage of her and ex-boyfriend MC Ultra engaging in a sex act emerged online. She admitted the woman was her in an emotional YouTube clip.

Getty Images

4/11 "This time, Justin messed with the wrong woman," she famously said after winning a court case for damages over the leak following a court injunction on the distribution of the material.

Getty Images

5/11 National sweetheart Gary Barlow said she had "fag ash breath". Which wasn't very nice. And so, Tulisa hit the headlines once more.

6/11 Tulisa and Kelly Rowland were reportedly at log-a-heads for the majority of the 2011 series after Tulisa called Kelly's biggest hopeful, Misha B, a 'bully' live on air.

7/11 Tulisa got an official warning for her weird arm salute thing, which she did every time she walked onto the The X Factor stage during the 2011 series. Ofcom launched an investigation into whether flashing the 'The Female Boss' tattoo counted as an advertisement for her new perfume of the same name.

8/11 Remember when Tulisa announced she was dating her long-time N-Dubz bandmate Fazer? And then they split up? And then the band split up? The papers do.

9/11 Few things are more awkward and note-worthy than a debut album flop. While single "Young" was a number 1 hit, the subsequent album only debuted at number 35 on the charts, despite her X Factor judging stint.

10/11 Tulisa was branded a "home wrecker" by the pregnant girlfriend of Newcastle player Danny Simpson. The singer began dating the football player in November 2012, but faced a public slanging match with Stephanie Ward, who claimed she was in a relationship with Simpson – and three months pregnant with his child – when the former judge started dating him. Tulisa and Danny's relationship cooled off in May 2013.

11/11 She was snapped in a bikini with the words 'Lucky You' and a shamrock just above her female parts. Reports that she has a tattoo that reads 'Lucky Me' just above her rear are yet to have been confirmed.
"With me everything gets made to feel a lot worse - because of the class thing - because at times I do get shown as a bit of a rebel of the industry but I am actually quite the opposite."
The former N-Dubz star faced similar scorn when she appeared as a judge on The X Factor in 2011 and 2012.
Frequently branded a "chav", she was mocked by the tabloids for her dress sense and accent, and even became the subject of ridicule on the panel (fellow judge Gary Barlow famously cited her "fag ash breath" live on air).
Similarly, the drugs "sting" orchestrated by Mahmood, which saw the singer facing a trial by jury, had been heavily criticised for showing a particularly negative bias towards the singer because of her background.
Tulisa was brought up in a three-bedroom council house in Camden Town, north London, to an Irish mother and a Greek Cypriot father. 
Thanks to financial support from her uncle and band manager, she enrolled into private education at Haverstock School at the age of 14 – the same school as Labour leader Ed Miliband attended.
"What is a chav? Supposedly someone from a council estate with a cockney accent," she told Company magazine during her first year on The X Factor in 2011. "That doesn't make you a bad person. I haven't got a problem with myself or the way I talk.
"I've been put down a lot in my life and that can either make you depressed, upset and introverted or you don't care anymore."
Elsewhere during her interview with Good Morning Britain, she discussed the suicidal feelings she struggled to overcome after she was officially charged.
"It just all got too much for me," she said. "I'm not going to sit here and want a pity party. It was a dark time, a very dark moment but I've got through it and I am here today."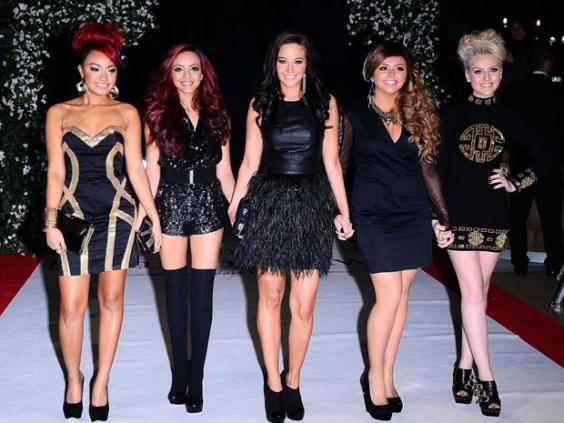 "There are different levels of depression - when I got low, I got really, really low. But I picked myself up quicker than most and got on with things the best I could. My lowest point was when I found out I was going to be officially charged. It had already been dragging on for so long. When I found out I was being charged I lost the faith."
"It's made me a paranoid wreck when it comes to people," she said on the trust issues she's developed after being duped by Mahmood. "You are always looking over your shoulder - who is out to get me next.
"I have no idea what is going to happen - no idea how the public will feel about me coming back. I've been portrayed as a monster. I'm going to try and go back to what I love again."
Tulisa documented her life in the run-up to the collapsed trial with BBC 3 and is set to expose all about the 'Fake Sheikh' drugs sting in a tell-all programme this evening.
Tulisa: The Price of Fame, will be broadcast on Monday 28 July at 10pm.
Reuse content