The Italian Prime Minister, Matteo Renzi has lead tributes to Umberto Eco, the Italian scholar, journalist and author of best-selling novels author of The Name of the Rose, whose death  at the age of 84 was  announced yesterday. 
Mr Renzi described Eco as "an outstanding example of a European intellectual, a single intelligence with an untiring ability to anticipate the future". He said, "It's a huge loss for culture, which will miss his writing and his voice, sharp and vivid thought and his humanity." 
Eco, who died on Friday after suffering from cancer, was "one of the great novelists and scholars of our time", said Bruce Nichols of Houghton Mifflin Harcourt, which published some of the writer's works. The author would be remembered for his "exuberance, his vitality, his intense loyalties, and his wonderful company".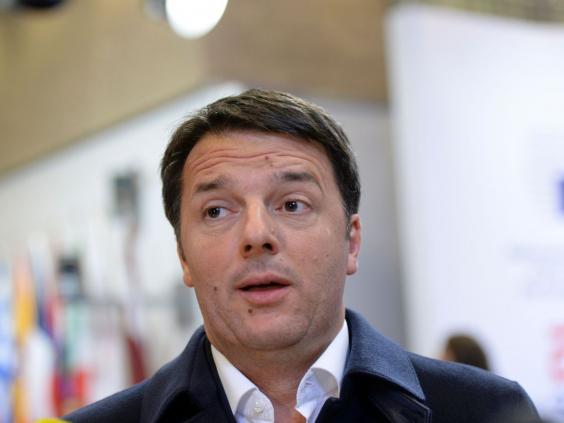 Born in 1932 to Giulio and Giovanna, Eco spent his formative years in his birthplace, Alessandria, a small city in Piedmont, northern Italy, before moving to a village on the Piedmontese mountainside when his father was drafted into the armed forces in the Second World War. 
His father urged him to study law, but Eco enrolled at the University of Turin to study medieval philosophy and literature. During the course of his studies he lost his early faith in God and the Roman Catholic church, he told Time magazine in 2005. 
After finishing his doctorate in 1954, Eco began working for the recently established national broadcasting network RAI. He prepared cultural programmes and gained a lasting interest in mass communication. He also lectured at Turin. 
Two years later he published his first book, Il problema estetico in San Tommaso, or The Aesthetics of Thomas Aquinas – an extension of his doctoral thesis. 
In 1962 Eco married the German academic and art teacher Renate Ramge, with whom he had a son and a daughter.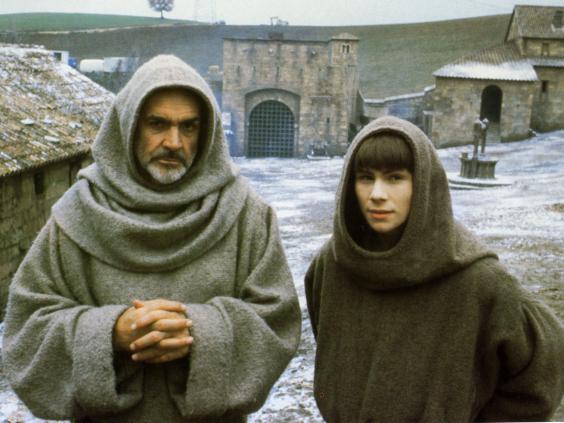 He went on to become a leading figure in the field of semiotics, seeking to interpret cultures through their signs and symbols, be they words, religious icons, banners, clothing, musical scores, even cartoons. While teaching at the University of Bologna, Europe's oldest university, he published more than 20 non-fiction books on these subjects. 
"He was one of those people who actually brought in the study of popular culture, one of the inaugurators," said Dr Alan O'Leary, an associate professor in Italian at the University of Leeds.  "He was able to do this because he was recognised already as a tremendous intellectual, an expert on medieval culture and philosophy. So he had that kudos which meant he couldn't be ignored by the Italian and international academic world even when he was talking about things that were perceived to be trivial."
While articles had been written before about popular culture, Eco was one of the first to "analyse it critically and structurally", Dr O'Leary said. He added that "one of the ways Eco was able to institutionalise the study of popular culture was by offering it as a kind of scientific framework, and this was semiotics."  
People news in pictures
People news in pictures
1/30 19 July 2016

Turkey's Prime Minister Binali Yildrim addresses members of parliament from his ruling AK Party (AKP) during a meeting at the Turkish parliament in Ankara

REUTERS

2/30 18 July 2016

Melania Trump, wife of Republican U.S. presidential candidate Donald Trump, waves as she arrives to speak at the Republican National Convention in Cleveland

Reuters

3/30 18 July 2016

Britain's Foreign Secretary Boris Johnson listens to Spain's Foreign Minister Jose Manuel Garcia-Margallo (L) during an European Union foreign ministers meeting in Brussels

REUTERS

4/30 17 July 2016

Turkey's President Recep Tayyip Erdogan reacts after attending the funeral of a victim of the coup attempt in Istanbul

Getty Images

5/30 16 July 2016

Republican presidential candidate Donald Trump, introduces Gov. Mike Pence, during a campaign event to announce Pence as the vice presidential running mate, in New York. Trump called Pence "my partner in this campaign" and his first and best choice to join him on a winning Republican presidential ticket

AP

6/30 15 July 2016

French President Francois Hollande looks on as he speaks to journalists at the Prefectoral Palace the day after a gunman smashed a truck into a crowd of revellers celebrating Bastille Day in Nice, killing at least 84 people

AFP/Getty Images

7/30 14 July 2016

Newly appointed British Foreign Secretary Boris Johnson leaves his home in north London

AP

8/30 13 July 2016

Queen Elizabeth II welcomes Theresa May at the start of an audience, where she invited the former Home Secretary to become Prime Minister and form a new government, at Buckingham Palace. Former Home Secretary Theresa May becomes the UK's second female Prime Minister after she was selected unopposed by Conservative MPs to be their new party leader

Getty Images Europe

9/30 13 July 2016

Outgoing British Prime Minister David Cameron is accompanied by his wife Samantha and their children as they hug on the doorsteps upon their departure from No. 10 Downing Street for the last time

EPA

10/30 12 July 2016

Pakistani Nobel Peace Prize laureate Malala Yousafzai arrives to celebrate her 19th birthday at the Dadaab refugee camp near the Kenya-Somalia border

REUTERS

11/30 11 July 2016

Britain's new Conservative Party leader Theresa May receives a kiss from her husband Philip John May, after speaking to members of the media at The St Stephen's entrance to the Palace of Westminster in London. Theresa May will become the prime minister who leads Britain's into Brexit talks after her only rival in the race to succeed David Cameron pulled out unexpectedly. May was left as the only contender standing after the withdrawal from the leadership race of Andrea Leadsom, who faced criticism for suggesting she was more qualified to be premier because she had children

AFP/Getty Images

12/30 11 July 2016

Prime Minister David Cameron gestures as he addresses the media outside 10 Downing Street, where he announced that Theresa May would be Britain's new leader

AFP/Getty Images

13/30 11 July 2016

Andrea Leadsom, a candidate to become the next Conservative Party leader and British prime minister, rules herself out of the leadership battle during a news conference in central London

REUTERS

14/30 10 July 2016

Portugal's forward Cristiano Ronaldo reacts as he is carried on a stretcher off the pitch by team medics after an injury following a clash with France's forward Dimitri Payet (not pictured) during the Euro 2016 final football match between Portugal and France at the Stade de France in Saint-Denis, north of Paris

AFP/Getty Images

15/30 10 July 2016

Britain's Andy Murray kisses the winner's trophy after his men's singles final victory over Canada's Milos Raonic on the last day of the 2016 Wimbledon Championships at The All England Lawn Tennis Club in Wimbledon

AFP/Getty Images

16/30 10 July 2016

British driver Lewis Hamilton celebrates with fans after climbing the paddock fence after winning the British Formula One Grand Prix at Silverstone motor racing circuit in Silverstone

AFP/Getty Images

17/30 9 July 2016

Serena Williams celebrates beating Germany's Angelique Kerber in the women's singles final on the thirteenth day of the 2016 Wimbledon Championships in London

AFP/Getty Images

18/30 8 July 2016

Catherine, Duchess of Cambridge and Prince George during a visit to the Royal International Air Tattoo at RAF Fairford

Getty Images

19/30 8 July 2016

U.S. President Barack Obama delivers remarks on the police shootings in Dallas

Reuters

20/30 7 July 2016

Justice Secretary Michael Gove makes a statement outside the Palace of Westminster, after he was eliminated in the second round of MPs' voting for the Conservative leadership

PA

21/30 6 July 2016

Olympic and Paralympic track star Oscar Pistorius reacts with his sister Aimee Pistorius at his sentence hearing at the North Gauteng High Court in Pretoria. Pistorius has been sentenced to six years in prison for the murder of his girlfriend Reeva Steenkamp

REUTERS

22/30 6 July 2016

Former Prime Minister Tony Blair responds to the Chilcot report

Getty Images

23/30 6 July 2016

David Beckham and his sons Romeo Beckham (R), and Cruz Beckham watch the action on centre court on day ten of the Wimbledon Tennis Championships in London

AP

24/30 5 July 2016

Will Smith and his daughter Willow Smith pose before Chanel 2016-2017 fall/winter Haute Couture collection fashion show in Paris

AFP/Getty Images

25/30 4 July 2016

Nigel Farage steps down as a leader of Ukip

Rex

26/30 3 July 2016

Andrea Leadsom and Britain's Justice Secretary Michael Gove, both candidates to succeed David Cameron as British prime minister, are seen appearing on the BBC's Andrew Marr Show

REUTERS

27/30 2 July 2016

Queen Elizabeth II leaves with Ken Macintosh, Presiding Officer of the Scottish Parliament, following the opening of the fifth session of the Scottish Parliament in Edinburgh, Scotland

AFP/Getty Images

28/30 1 July 2016

French President Francois Hollande, Prince William Duke of Cambridge, British Prime Minister David Cameron, Prince Harry and Britain's Prince Charles the Prince of Wales during the ceremony to mark the centenary of the Battle of the Somme at the Thiepval monument, in Thiepval, near Amiens, northern France. The Battle of the Somme remains as one of the most deadly battles of the First World War

EPA

29/30 30 June 2016

Boris Johnson speaks during a press conference at St Ermin's Hotel in London, where he formally announced that he will not enter the race to succeed David Cameron in Downing Street

PA

30/30 29 June 2016

Stephen Crabb (L) has officially announced his campaign for the Conservative party leadership, pledging to implement border controls with the EU whilst maintaining economic relations. The Work and Pensions Secretary said he wanted a set of economic arrangements "that approximate as closely as possible to the arrangements we have now"

REUTERS
Eco also lectured at institutions worldwide and was a fellow at Oxford and Columbia universities. By 2000, 23 institutions had awarded him honorary degrees. But he  only became an international celebrity in middle age, when at 48 he published The Name of the Rose, his first novel.
The unorthodox detective story set in a medieval monastery follows Brother William of Baskerville as he investigates a series of suspicious deaths. Combining a detailed description of gloomy life in a 14th-century monastery with accounts of the philosophical and religious disputes of the time, its clever plotline captured imaginations. 
It sold more than 14 million copies worldwide, was translated into dozens of languages and was later turned into a film, released in 1986, starring Sean Connery as Brother William.
Eco would go on to pen other novels, including Foucault's Pendulum in 1988. His most recent work, Numero Zero, was published last year and recalled a political scandal from the 1990s that helped lead to the rise of media mogul and three-times Italian prime minister Silvio Berlusconi. A final novel will be released later this year.  None of Eco's books were as successful as The Name of the Rose and the writer acknowledged he was not an easy read in a 2011 interview with The Guardian, admitting that he wrote "for masochists".  
"It's only publishers and some journalists who believe that people want simple things," he said. "People are tired of simple things. They want to be challenged."
Reuse content