Piers Morgan has ignited fury by repeatedly sharing a disturbing picture showing the moment a gunman walked up to a news anchor and shot her and a cameraman live on air.
The former Daily Mirror editor unleashed a furious tirade on Wednesday against gun violence following news that Alison Parker, 24, and Adam Ward, 27, had been killed by a former employee at their network.
The gunman Vester Flanagan, who described himself as a "human powder keg" in a manifesto before the shooting, killed himself during a police chase. Flanagan also filmed the moment he shot at Parker and Ward and uploaded the video to social media sites. A number of outlets, including The Independent, chose not to publish the footage of the shooting or photos showing Ms Parker in distress or being shot at.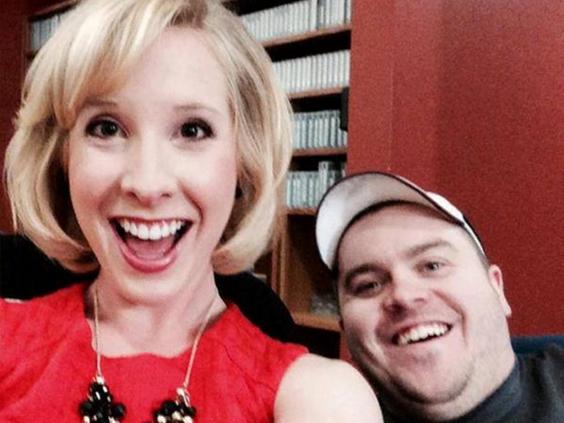 While many called for social media users to share positive images of Ms Parker and Mr Ward, Morgan shared a picture of her being shot with his 4.5 million Twitter followers.
Morgan, who has repeatedly criticised the National Rifle association (NRA) and gun laws in the US, demanded Americans share the picture to "effect change" in the US.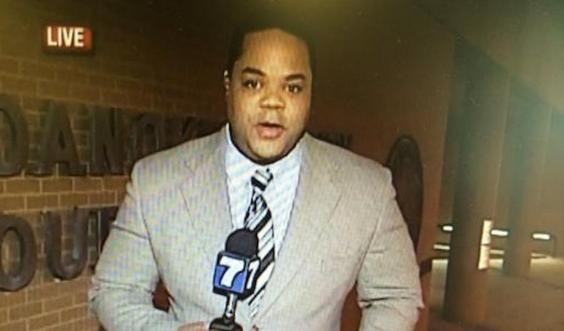 "No, America, don't shirk from posting this image," he wrote. "It sums up your appalling, senseless gun culture. DO something. 
"Yes, this is a young woman reporter being executed as she does her job. In modern America. Retweet it, effect change."
The picture sparked fury from Twitter users who accused him of disrespecting the victims and their families, with one user writing: "Show some respect for the victims Piers! Shabby way to make a political point!"
"I totally agree with greater gun control but not by showing this image a few hours after," wrote another. "Total inconsideration for her family."
In pictures: Virginia shootings
In pictures: Virginia shootings
1/13 Virginia shootings

Flowers are seen at a memorial outside of the offices for WDBJ7 in Roanoke, Virginia

Getty Images

2/13 Virginia shootings

The getaway car of suspected gunman Vester L. Flanagan sits on a flatbed tow truck before being towed away on highway I-66 in Fauquier County, Virginia

Reuters

3/13 Virginia shootings

Sgt. Rick Garletts with the Virginia State Police speaks about using license plate recognition equipment to help identify suspect Vester Flanagan

AP

4/13 Virginia shootings

Franklin County, Virginia sheriff, Bill Overton speaks to the press on in Moneta, Virginia

Getty Images

5/13 Virginia shootings

Authorities block Virginia State Route 122 at Bridgewater Plaza, in Moneta, Virginia

AP

6/13 Virginia shootings

The crime scene at Bridgewater Plaza in Moneta, Virginia

Getty Images

7/13 Virginia shootings

The entrance at Bridgewater Plaza on Smith Mountain Lake in Moneta, Virginia

Getty Images

8/13 Virginia shootings

Police work the crime scene at Bridgewater Plaza in Moneta, Virginia

Getty Images

9/13 Virginia shootings

WDBJ7 News Anchor Kimberly McBroom reacts to shooting

10/13 Virginia shootings

Vester Lee Flanagan, known professionally as Bryce Williams

11/13 Virginia shootings

Journalists Alison Parker and Adam Ward, who were killed after a gunman opened fire during a live broadcast in Virginia

12/13 Virginia shootings

Vester Flanagan's actions were broadcast live to television viewers

13/13 Virginia shootings

Reporter Alison Parker interviewing Vicki Gardner moments before the attack
But Morgan was unrepentant, tweeting: "Don't you dare post this photo. That's disgusting. But if you want an assault weapon, feel free! It's your right!
"So we're all agreed? Publishing photo of a woman being shot dead live on TV is MUCH WORSE than her being shot dead on live TV? Bulls**t."
Reuse content