Delta and American Airlines have announced that they will no longer transport lion, leopard, elephant, rhinoceros and buffalo hunting 'trophies', following the worldwide controversy over the killing of Cecil the lion.
Until recently, Delta had said it would allow such cargo to be transported on its aircraft, as long as they were the products of legal hunts.
Delta runs more flights to Africa than any other American airline, making it a popular choice for the 15,000 American hunters who visit the continent on hunting safaris each year, according to figures from nonprofit group Conservation Force.
American Airlines operates fewer flights to the continent, but still made their new policy clear in a tweet, which they said was "effective immediately".
Effective immediately, we will no longer transport buffalo, elephant, leopard, lion or rhino trophies.

— American Airlines (@AmericanAir) August 4, 2015
In a short statement, Delta also said their ban would be effective immediately, and added that they will "review acceptance policies of other hunting trophies with appropriate government agencies and other organisations", hinting at a possible extension of the ban to other types of animal.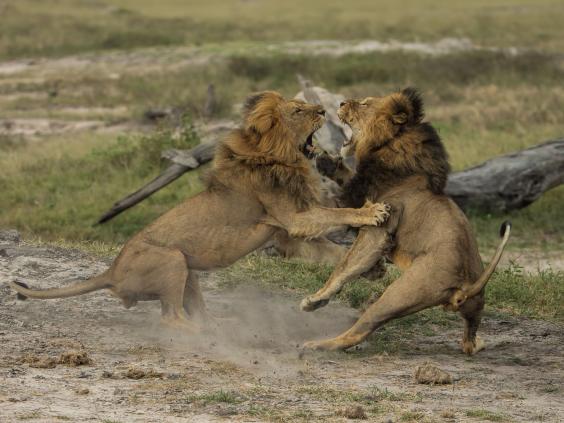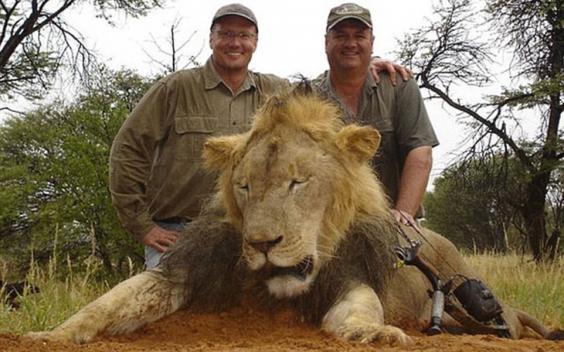 The move by these two major airlines comes shortly after similar announcements from a number of other airlines, including KLM, Air France and Qantas, who banned certain hunting trophies from being carried on their flights following the condemnation of Cecil the lion's killer, American dentist Walter Palmer.
The most controversial animal killings
The most controversial animal killings
1/6 Cincinnati Zoo worker shots and kills Harambe, the 17-year-old gorilla

Harambe, a 17-year-old gorilla was shot and killed by a Cincinnati Zoo worker after a three-year-old boy climbed into a gorilla enclosure and was grabbed and dragged by Harambe. The incident was recorded on video and received broad international coverage and commentary, including controversy over the choice to kill Harambe. A number of primatologists and conservationists wrote later that the zoo had no other choice under the circumstances, and that it highlighted the danger of zoo animals in close proximity to humans and the need for better standards of care

Cincinnati Zoo & Botanical Garden

2/6 Walt Palmer (left), from Minnesota, who killed Cecil, the Zimbabwean lion (pictured here with another lion shot in Africa)

Walter James Palmer has been named by Zimbabwe Conservation Task Force as the shooter of Cecil, a 13-year-old prized lion. He is now wanted by Zimbabwe officials on poaching charges. The lion was protected and the subject of a decade long study by the Wildlife Unit of Oxford University in the UK. He was outfitted with a GPS collar and was killed in Hwange National Park. The Zimbabwe National Parks and Wildlife Authority and the Safari Operators Association said that two men were charged with poaching in connection to Mr Palmer

3/6 Kendall Jones hunting images

Kendall Jones, a 19-year-old Texas Tech university student, has provoked worldwide fury after posting pictures of herself smiling next to animals she hunted, including a lion, rhinoceros, antelope, leopard, elephant, zebra and hippopotamus

4/6 Rebecca Francis hunting images

Rebecca Francis, a huntress who has killed dozens of wild animals has been sent death wishes by furious social media users after a picture showing her lying down next to a dead giraffe was circulated. Rebecca Francis has a website and Facebook page dedicated to the animals she has killed in hunts across Africa and America. Francis, a prolific hunter who has also co-hosted the television show Eye of the Hunter, regularly posts pictures of herself posing next to dead bears, giraffes, buffaloes and zebras, among other animals. She uses a bow and arrow to kill her prey

5/6 The slaughter of Marius, an 18-month-old healthy giraffe in Copenhagen Zoo

Copenhagen Zoo made the controversial decision to euthanise a healthy giraffe named Marius, which was later dissected and fed to lions as visitors watched. The slaughter sparked a furious backlash from social media users and zoo staff have received death threats by phone and email. Soon after the incident, Copenhagen Zoo faced an international outcry once again after four healthy lions were put down

6/6 Swiss Dählhölzli zoo kills healthy brown bear cub

A Switzerland zoo faced heavy criticism from animal rights groups, after keepers put down a healthy brown bear cub to spare it from being bullied by its dominant male father. The 360 kg male bear Misha had already killed one of his 11-week old cubs in public and was bullying the second, staff at the zoo said, because he was jealous of the attention the cubs were receiving from their mother, Masha. Both adult brown bears had been donated to Bern's Dählhölzli zoo in 2009. Campaigners condemned staff there for not separating the cubs, who are being referred to as Baby Bear Two and Baby Bear Three, and their mother from Misha after their birth in January

Facebook
Cecil was a well-known lion, who was a favourite amongst locals and tourists in Zimbabwe, and also a subject of a study by an Oxford University-based conservation group.
After the killing, Palmer was hounded by critics from all over the world, and has since gone into hiding.
Neither Delta nor American Airlines have given a reason for their bans, but it is safe to assume that they were responding to pressure from critics following Cecil's death.
Henry Harteveldt, a travel industry consultant, said: "I don't think there was much of this shipment taking place, so there is minimal revenue loss and big PR gain for them."
Reuse content