Many commentators may talk about the importance of the white working class vote, the women's vote or the Hispanic vote in deciding US presidential elections, but don't forget the subtle power of the gay vote when it comes to 2016.
A Gallup report from 2012 found that 71 percent of of registered LGBT voters supported President Obama, compared to 22 percent in favour of his challenger Republican Mitt Romney. The Williams Institute argued ahead of the November poll that such "findings suggest that the highly Democratic vote of the LGBT population could be enough to swing a very close election toward Obama."
Hillary Clinton certainly knows the importance of the gay vote: she highlighted the LGBT community in the video that officially declared her candidacy for 2016 and has now released a powerful video depicting the fight for equality and the need for same-sex marriage to become legal in all 50 states.
Under the banner "It's time for full equality for LGBT Americans: Stand with Hillary in the fight for all LGBT Americans to be able to live, learn, work, and marry free from discrimination," the Clinton campaign launched a video showing dozens of same-sex couples marring across the country in the last decade, as the tide has turned in favour of LGBT rights.
Watch the emotional video below:
"All should have the chance to live up to our God-given potential," Hillary narrates. "This progress was not easily won. People fought and organized and campaigned in public squares and private spaces to change not only laws but hearts and minds."
In one particularly tear-jerking scene, a gay man recites his vows to his partner, stating, "The reason I can't believe it is because I remember all the thoughts that ran through my head when I started to realise that I was gay: Why me? What am I gonna do? Will anyone love me? I'll never get married.
"That's the one that really hurt: I'll never get married."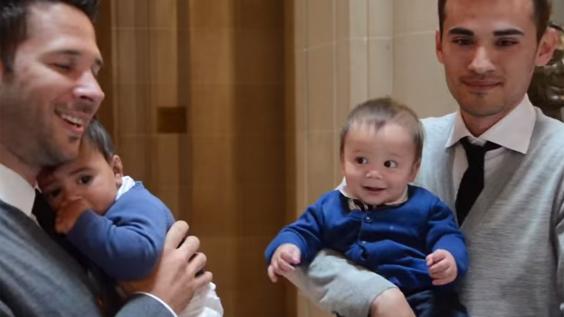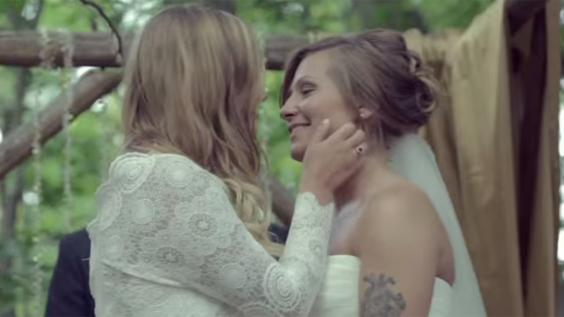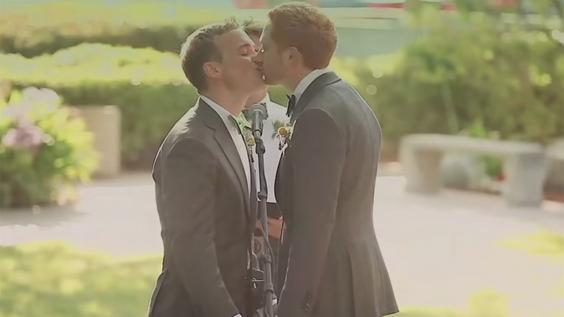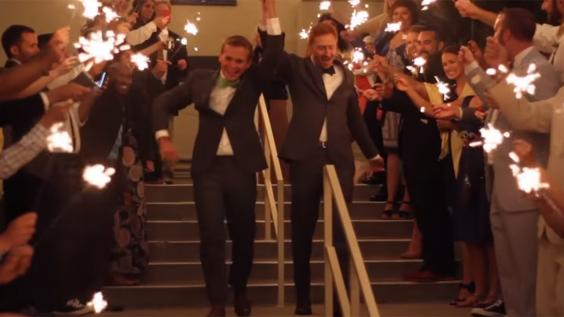 Same sex marriage is now legal in 36 of the 50 US states, covering a majority of the US population, and is recognised by the federal government.
Hillary Clinton, the former First Lady and Secretary of State under the first Obama administration, has a 60 point lead over her Democratic opponents in the race to be the party's presidential nominee in 2016, according to the latest NBC News/Wall Street Journal poll.
75 percent of Democratic primary voters favor Clinton compared with 15 percent backing Senator Bernie Sanders. Clinton also leads Republican favourite Jeb Bush by eight points, 48 percent to 40 percent.
Reuse content