Sir Terry Pratchett, who died today aged 66, had a fondness for history and heraldry that extended beyond his books.
In 2010 he was granted his own coat of arms (below) and, later in the year, he decided that if he was to be a knight he also needed a proper sword.
So Sir Terry gathered deposits of iron he found in a field near his home in Wiltshire and smelted it himself in the grounds.
"Most of my life I've been producing stuff which is intangible and so it's amazing the achievement you feel when you have made something which is really real," he said of the sword.
Terry Pratchett: A career in quotes
Terry Pratchett: A career in quotes
1/13 "Inside every sane person there's a madman struggling to get out" –The Light Fantastic

Pratchett photographed in 1990

Corbis

2/13 "We Pratchetts are a feisty bunch"

Pratchett with his daughter Rhianna at home in 2009. Rhianna is now a writer in her own right and has written the storylines to video games such as Tomb Raider and Overlord

Rex Features

3/13 "It occurred to me that at one point it was like I had two diseases - one was Alzheimer's, and the other was knowing I had Alzheimer's"

Terry Pratchett delivers a petition on behalf of the Alzheimer's Research Trust calling for an increase in government funding for dementia research in 2008

Getty Images

4/13 "Imagination, not intelligence, made us human"

Terry Pratchett with his double-row of six computer screens in 2009

George Wright

5/13 "If you don't turn your life into a story, you just become a part of someone else's story"

Pratchett was awarded an OBE in 1998

PA

6/13 "Sometimes glass glitters more than diamonds because it has more to prove" - The Truth

Terry Pratchett launches his 25th novel of the 'Discworld' series, 'The Truth' in 2000

Corbis

7/13 "Time is a drug. Too much of it kills you"

In 2007, the year he announced he had Alzeihmer's

Getty Images

8/13 "You can't ask a fantasy writer not to want a knighthood"

Receiving his knighthood in 2009

AFP PHOTO/Ian Nicholson/POOL

9/13 "Life doesn't happen in chapters - at least, not regular ones"

Pratchett at home in 2009

Rex

10/13 "The trouble with having an open mind, of course, is that people will insist on coming along and trying to put things in it"

Pratchett at the world congress of the World Federation of the Right-to-Die Societies in Zurich, 2012

Corbis

11/13 "Inside every sane person there's a madman struggling to get out"

Attends the South Bank Sky Arts Awards in 2012

Getty Images

12/13 "Insanity is Catching"

Pratchett won the Bollinger Everyman Wodehouse Prize at the Telegraph Hay Festival, pictured with Snuff the pig in 2013

Getty

13/13 "People don't alter history any more than birds alter the sky, they just make brief patterns in it" - Mort

Campaigning for Dementia Friends in 2014

PA
The author dug up 81kg of ore to produce it, smelting using a makeshift kiln built out of clay and hay.
To add a trademark element of fantasy to it, he threw in "several pieces of meteorites - thunderbolt iron, you see - highly magical, you've got to chuck that stuff in whether you believe in it or not."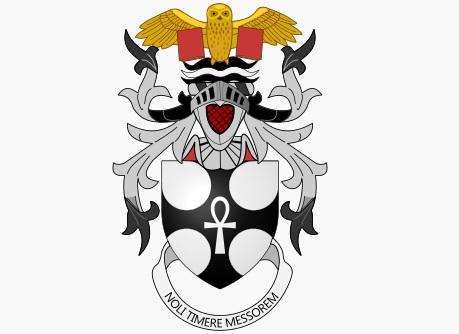 The metal was then shaped into a sword by a local blacksmith, finished with silverwork and stored by Pratchett in a secret location, apparently because he feared it might pique the interest of the authorities.
"It annoys me that knights aren't allowed to carry their swords," he said. "That would be knife crime."
Reuse content