Cheryl Cole managed to get married in secret last week to her boyfriend of three months, Jean-Bernard Fernandez-Versini.
But no one seems to know much about this international man of mystery, apart from the fact he's French.
So we've done a little delving to find out our favourite available 'facts' about Cole's husband (some of which may or may not be accurate) teamed with a few of our own observations and truisms.
Possibly accurate: He runs a restaurant business
He founded upmarket nightclub and restaurant Cosy Box, which is open for the duration of Cannes Film Festival. Both he and Cole were pictured there together in May, although his exact role is a mystery. "We believe in combining a unique contemporary visual design with an unexpected luxurious dinning [sic] experience," a statement on the company Facebook page reads. Innocuous famous people appear to appreciate it anyway, with guests having included Adam Grenier and Paris Hilton.
No one seems to have identified what he does outside of Cannes Film Festival.
Video: Cheryl Cole marries Jean-Bernard Fernandez-Versini
Fact: He looks ever so slightly like Richard Bacon
Look again: the jaw and the deep-set eyes. Bacon just needs a beard and a tan and they'd be one.
Fact: He's learning 'Geordie'
Or so he says, although we're struggling to work out what that means. "My English is better than her French but I teach her the words," Fernandez-Versini told The Sun. "Mainly the bad words! She teaches me the Geordie."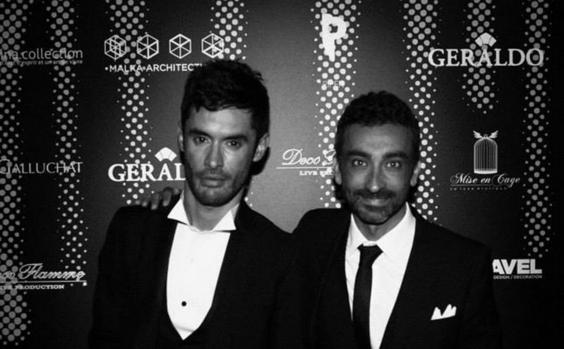 Possibly accurate: He enjoys a long grooming session
The New York Times says that, when he was younger at least, he had a big thing for fashion and used to attend the New York and Paris catwalk shows. Although we're not sure if this hobby has stood the test of time, that designer stubble and that tan appears to suggest otherwise. He's also a fan of a deep V-neck T-shirt (very telling) and likes to pout. A lot.
Fact: He studied business at NYU
After completing a degree at New York University, he then took a gap year "just to party". His parents financed it, naturally.
Possibly inaccurate: He might be going into business with Simon Cowell
In one of the most dubious and unlikely rumours about the Frenchman, Simon Cowell is said to be so impressed by Cole's beau that they're planning a possible business venture. "Jean-Bernard is fascinated by the entertainment business, and Simon recognises him as a shrewd businessman with great qualities," a source told The Mirror.
Business collaboration or no, it gave us the opportunity to run the below image of Cowell in a party hat with Cole, her husband and Mel B, who doubtlessly engineered this painful-looking example of forced fun.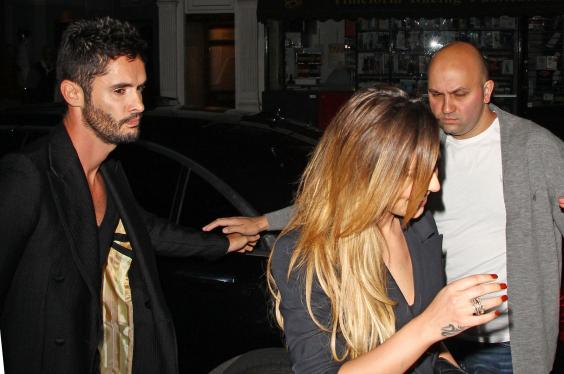 Fact: He was once dubbed 'Eurotrash'
He was included in a 2002 New York Times piece about the city's new "Eurotrash", which focused on a group of jet-setters who were cash rich and partied hard. He comes across as a playboy, but he was only 21 when the feature was written.
"French girls are better dressed, but they are like Upper East Side girls,'' he said. ''You know: long dates and complicated relationships.''
Possibly accurate: He's a nomadic jet-setter
He apparently splits his time between St Barts and the Riviera. You would if you could. There is no concrete evidence to support this though.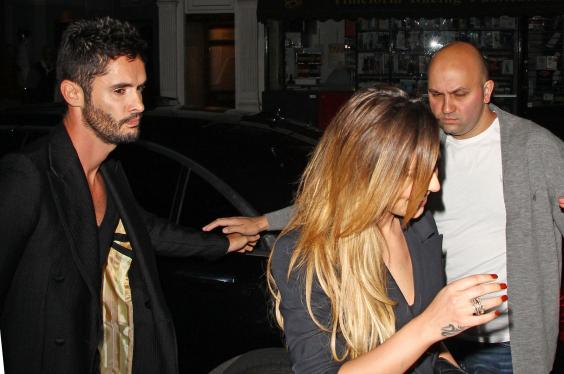 Fact: Some members of Cole's family were completely unaware of the wedding
Cole's stepfather, Anthony Leighton, had no idea that his stepdaughter was getting married. In fact he was "right surprised", according to the Daily Mail.
"I found out through Facebook, she doesn't bother with us much. She phones her sister and she phones her brother sometimes but what we hear is just back and forward," he said. "When asked if the family attended the wedding he said: 'I couldn't tell you, the left hand doesn't know what the right hand is doing in this family. Nobody says nowt about nowt to anybody."
Possibly accurate: He wooed Cole through food
Or so says her stepfather. "The way to her heart must be through her stomach. Through a little cafe, wherever it was in France," Leighton said helpfully.
Fact: Amanda Holden thinks he's attractive
Well this will come as a relief for Cole. "He's French and bearded, he's very handsome," said Holden after recently meeting him. "I met him really briefly and to me he is French and he's got a beard, he's sexy, but not as sexy as my husband."
Reuse content