Conway couldn't be more different to today's crop of young female musicians.
Although she supported Ellie Goulding on her recent tour, she sounds nothing like her.
Born in St Louis to a single mother, Conway (full name Kassia Conway) never had much money growing up; music held infinite appeal partly because it was free. She taught herself to play after borrowing her ex-boyfriend's bass.
Her music is more rebellious, more of The Slits genre - loud, punky but accessible. She looks part Blondie, part flapper girl, with a messy blonde bob, ridiculous cheekbones and from the school of style that involves a lot of slouchy vests and high-top trainers. And she dances like Mick Jagger; jerky, excitable moves that are genuine and pleasingly off kilter. In fact, dancing is a key part of what she does - Conway doesn't create any music that you can't move to.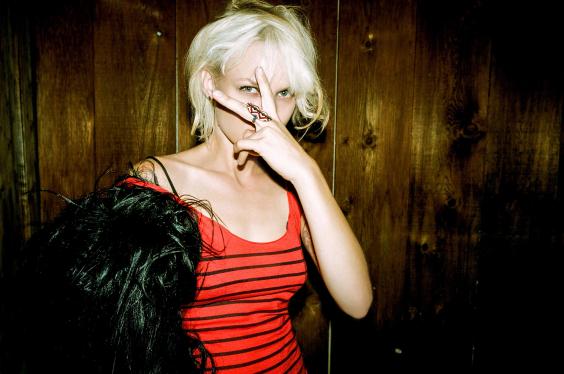 With her first London gigs out the way (there are more in the pipeline in the autumn) her debut album is planned for release later this year. But before she gives today's crop of popular female musicians some food for thought, here's what she wants you to know about her.
Her mum used to smuggle her into clubs when she was a child…
Conway's mother used to waitress and would bring her in while she worked. "I just thought it was magic, how it would go from silence to a song. It was so consuming. I had so much energy and it just satisfied me."
She first learnt to sing by watching Mary Poppins on repeat…
"I used to sing the song notes on repeat like a psycho until I felt I was getting somewhere. I wanted every part of music; to live it, sleep with it, everything."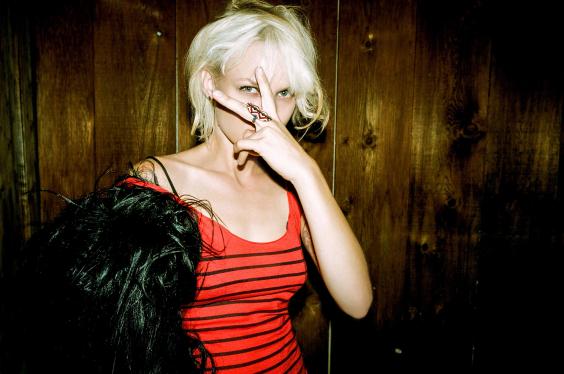 She's not political, but 'ethical'…
"I'm fascinated by human behaviour, why we act the way we do and how we choose to live. I like sitting in parks and watching people and thinking about whether or not they're in love or hear their flats look like. I'm more into ethics; I believe in conquering fears and doing nothing that holds you back. Be who you truthfully are; it'll always get you there even if it's sometimes like downing a razor blade."
To moan about her day job "would be to spit in the face of the miracle"…
"It makes me work harder and it blows my head off even more when you get a quieter crowd going. It's a miracle I get to do what I do; to moan about it would be to spit in the face of a miracle."
Her last relationship was the biggest risk she ever took (even if it did end)…
"Signing a record deal felt pretty big because it's suddenly very exposing, but letting myself go in my last relationship was a big risk. There were no firewalls, so I opened myself up for the most terrifying of feelings. It was kind of like handing him a knife on one hand, but also the biggest honour I could have given him."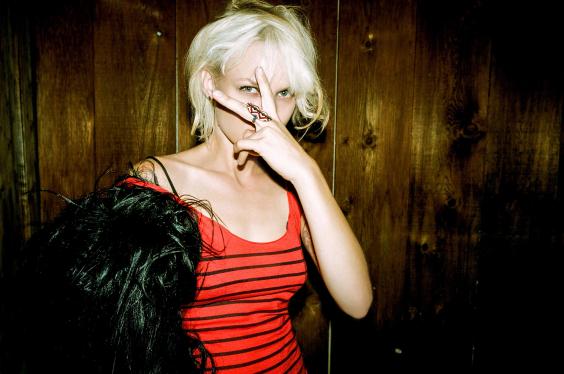 Snobbery makes her angry…
"I hate rudeness based on social class and maybe that comes from mum waitress. When people talk down to others, it blows my mind. I've been that girl who doesn't have the right dress, shoes or car. Trying to shame or embarrass someone is nasty and it hurts in a unique way."
She's bored of seeing naked female musicians…
"There does seem to be this idea that to be popular you have to be naked. I wish there were as many alternatives as there are to those types of musicians, with just as much promotion. Then girls could actively choose you to like rather than it be almost dictated."
She'll "give her opinion even when it hurts"
"My mum always taught me to say what you want to. I always need to have the whole truth about something, even if it means asking three of four questions about it. All my favourite music, whether it's David Bryne, The Strokes or cheesy RnB, they're ballsy in a different way. I'm going to give my opinion even when it hurts."