Wounded egos aside, the Golden Globe Awards was not without its casualties.
American Horror Story: Freak Show actress Kathy Bates was apparently heard screaming out in agony after suffering an accident mid ceremony.
Her cries were apparently heard moments before she lost out on the Best Supporting Actress in a TV Drama, Movie or Miniseries to Downton Abbey star Joanne Froggatt (the other Mrs Bates).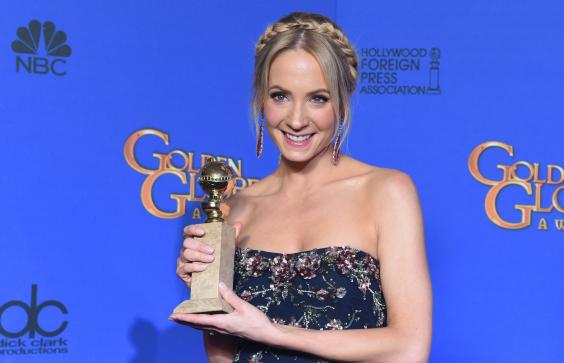 The source of her pain? E! Online initially reported that someone stepped, rather heavily, on her foot.
The story went on to claim that she successfully making it back to her seat to see Froggatt claim the prize, and appeared in some discomfort as the British actress wittily recalled clashing horns with her fellow nominee earlier the same evening.
However, the actress has since dismissed the claims, saying instead she "couldn't contain" her excitement at seeing Fargo actress Allison Tolman.
Paramedics were also called to the Globes after a man lost consciousness at a table opposite to Jane Fonda's
Golden Globes 2015 alternative awardwinners
Golden Globes 2015 alternative awardwinners
1/9 Alternative awardwinners

1. Best wife – Amal Clooney (EPA

EPA

2/9 Alternative awardwinners

2. Winningest Brit – Joanne Froggatt (Getty)

Getty

3/9 Alternative awardwinners

3. Closest-to-the-bone joke – Fey and Poehler vs Bill Cosby (Reuters)

Reuters

4/9 Alternative awardwinners

5. Least original photobomb – Benedict Cumberbatch

5/9 Alternative awardwinners

6. Most 1970s moment – Jeremy Renner (Getty)

Getty

6/9 Alternative awardwinners

7. Worst pronunciation – Ricky Gervais (EPA)

EPA

7/9 Alternative awardwinners

8. Most unusual hair style – Leto man plait (Reuters)

Reuters

8/9 Alternative awardwinners

12. Best meme – John Legend's wife's face

9/9 Alternative awardwinners

13. Best supporting meme – Catherine Emoji-Jones (AFP)

AFP
It was initially reported to have been Fonda's boyfriend, Richard Perry, who had passed out, but a spokesperson for the actress later corrected the claims.
Reuse content