One day last year a man with a kindly face beset by a mass of greying curls answered the door of his comfortable home to a young Eritrean who asked him for money. William Shawcross was impressed by the African charity worker's charming manner, a quality for which he too is widely admired, and after following a lengthy form-filling process with as much patience as he could muster, made his donation.
Last month Shawcross, chairman of the Charity Commission, cited the anecdote in an interview for The Times, which published the front page headline "Crackdown on Chuggers" and the interviewee's assertion that charities should not come knocking on doors. He also highlighted his "great concern" at the dangers of "Islamist abuse of Muslim charities". It was, perhaps, just as well that the young Eritrean was collecting for the British Red Cross.
The charity world views Shawcross's words with concern of its own. Since he was appointed in 2012, having enjoyed a distinguished career as an author and broadcaster, his zeal for reform has done little to dispel the instinct that he is cut from a different cloth to those he oversees. Three years on, media reports paint a picture of a charity sector in crisis.
The harassment of elderly donors by companies to which charities have outsourced fundraising has prompted a public outcry. Shawcross has said that charities were "responsible" for the "horrible" case of Olive Cooke, 92, a poppy seller who received 267 charity letters in a month, plus frequent calls seeking donations, before throwing herself from Clifton suspension bridge in Bristol. Mrs Cooke's family said the charities were not to blame. Nonetheless, the Information Commissioner's Office and the Fundraising Standards Board have begun investigations into personal data sharing by charities.
Shawcross has also censured Oxfam for the "politicisation" of its childhood poverty campaign and warned the RSPCA about embracing a radical animal rights agenda. Most high-profile of all has been the meltdown of Kids Company. The commission has opened an investigation into the governance and management of the collapsed charity, which existed to help vulnerable children in urban areas and has attracted intense media interest, partly due to its former chief executive, Camila Batmanghelidjh, and its chair, Alan Yentob, the creative director of the BBC.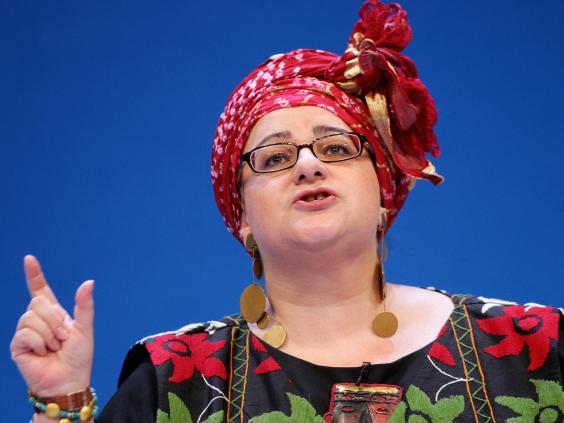 Like Batmanghelidjh and Yentob, Shawcross is a consummate networker across politics and the arts. His third wife is Olga Polizzi – the hotelier, interior designer and immensely wealthy eldest daughter of Lord Forte whom he married in 1993. The parties at their Bayswater home are fabulous affairs, bringing together the Westminster elite and literary London.
But when "Willie" was appointed chairman of the Charity Commission it was a surprise to some of his many friends. He had always been a man of letters, making his mark shortly after graduation from Oxford with a studious account of the Czech leader Alexander Dubcek and events leading to the Prague Spring of 1968. More recently, Shawcross had become known as a royalist writer – the biographer of the Queen Mother – and a staunch defender of Rupert Murdoch, whose career he chronicled in 1992.
His accession to a role that gives him oversight of 165,000 charities and more than one million trustees has been partly justified by his previous experience as a member of the Council of the Disasters Emergency Committee (1997-2002) and board member of the International Crisis Group (1995-2005). But to some it was a political appointment, initiated by Cabinet Office minister Francis Maude.
His predecessor, Dame Suzi Leather, was seen as a Labour appointee and denounced by right-wing papers as the "Quango Queen". Shawcross has denied the suggestion that he is a Tory stooge, making clear he is not a party member. But his approach chimes with claims that the third sector had, under Labour governments, become a nest for over-rewarded left-leaning cronies.
Shawcross takes a strong moral line on finances. As a young journalist he firmly resisted being creative with expenses, to the annoyance of colleagues. It was an attitude that resurfaced in his refusal to accept a £25,000 pay rise from the commission when his hours increased from two days a week to three earlier this year; he is paid £50,000 a year.
He has a privileged background of his own. The son of politician and lawyer Hartley Shawcross, best-known as the British chief prosecutor at the Nuremberg trials, Willie was educated at a prep school in Sussex, and Eton. On leaving Oxford he flirted with sculpture (his son Conrad is now a well-regarded sculptor), before turning to writing. Colleagues of the young Shawcross recall his immense charisma and self-confidence, exceptional good looks and "Byronic" curls. "The interesting thing," says one, "is that in those early days when he was doing tough investigative journalism he was probably on the left."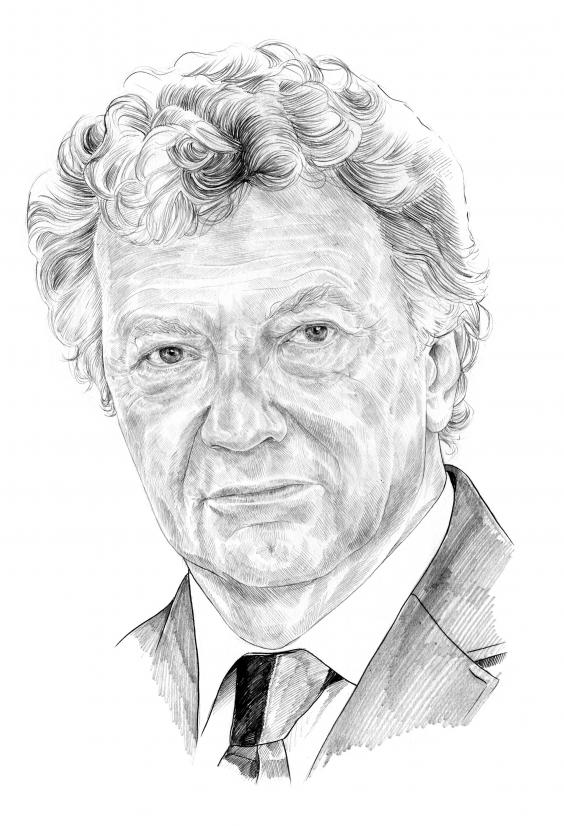 His great triumph was Sideshow: Kissinger, Nixon and the Destruction of Cambodia, a magnificent work of scholarship based on hundreds of interviews. It exposed America's secret bombing of a neutral country in the Vietnam War and was nominated for a Pulitzer Prize. A year later, in 1971, he married his first wife, the novelist Marina Warner. When they divorced after a decade, Shawcross married the former Newsnight journalist Michal Levin.
Sideshow ensured that he was lauded by liberal intellectuals and America's East Coast elite. Another fine book, The Quality of Mercy, probed the inefficiencies of international aid. Shawcross has been friends with former United Nations Secretary-General Kofi Annan for more than 20 years.
But during his life, he has moved to the political right. He feuds with the left-wing journalist John Pilger, also known for exposing the Cambodian tragedy. When Shawcross published the admiring Murdoch: The Making of a Media Empire in 1992, he was denounced by the journalist Francis Wheen, who claimed he was "genetically programmed" to fickle politics. This reference to Shawcross's beloved father – who was lampooned as Sir Shortly Floorcross for his rightward-shifting political allegiances – must have hurt. Michael Wolff, a later biographer of Murdoch, praises Shawcross's work as "thorough and diligent", if a little premature. "The great part of Murdoch's career was still to come," he says.
Shawcross was profoundly affected by the 9/11 destruction of the Twin Towers, feeling a deep empathy with the US and championing its role as a global policeman. He was a cheerleader for war in Iraq and has, ever since, maintained that "Bush and Blair were right". He has argued the "Case for Guantanamo" on the Huffington Post website and railed at the threat of Islamists at every turn. He has even appointed Peter Clarke, the former head of counter-terrorism at Scotland Yard, to the board of the Charity Commission.
Charities are under attack, but their regulator largely avoids media criticism and is praised by the Sunday Times for "working to clean up the dirtier edges of the charity world". To his ideological supporters, he's not so much presiding over a sector in crisis as a knight in armour at the start of his crusade.
A life in brief: William Shawcross
Born: 28 May 1946, Sussex.
Family: Father, Hartley Shawcross, chief prosecutor at Nuremberg; his mother was Joan Mather. Married to third wife, hotelier Olga Polizzi. Has two children.
Education: Eton College and University College, Oxford. St Martin's Art School to study sculpture.
Career: Journalist and Pulitzer-nominated author. Chair of censorship charity Article 19 for 1o years. DEC member from 1997 to 2002. Charity Commission chair since 2012.
Reuse content