A British adventurer has become the first person to stand on top of Wembley stadium's famous arch – and live-streamed his breathtaking view to the world.
James Kingston, 24, climbed to the top of the monument before stepping out at the tallest point of the arch, 425ft above the pitch.
Take a look at the incredible images:
.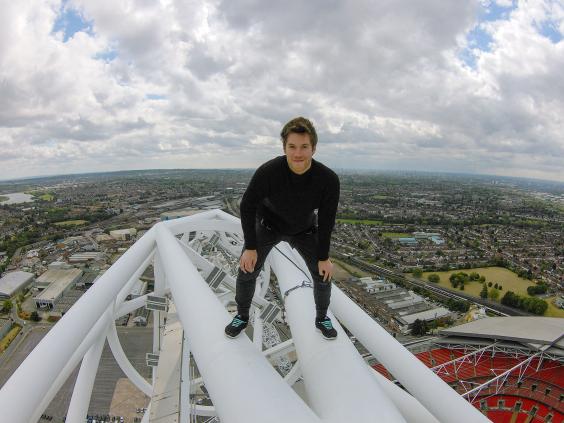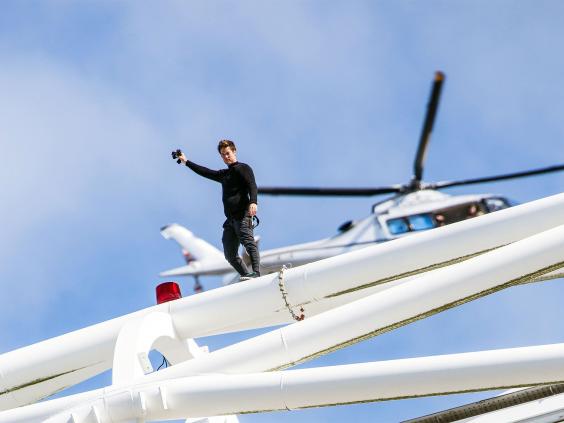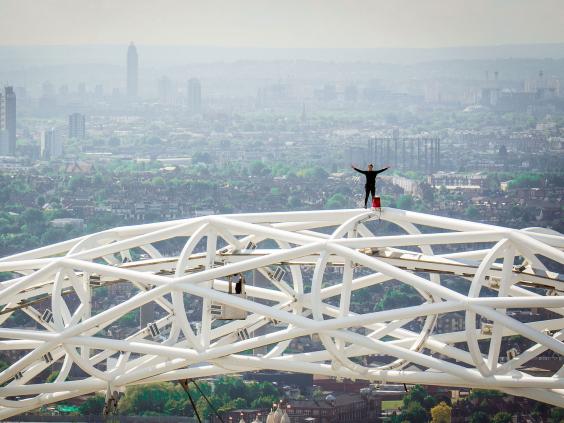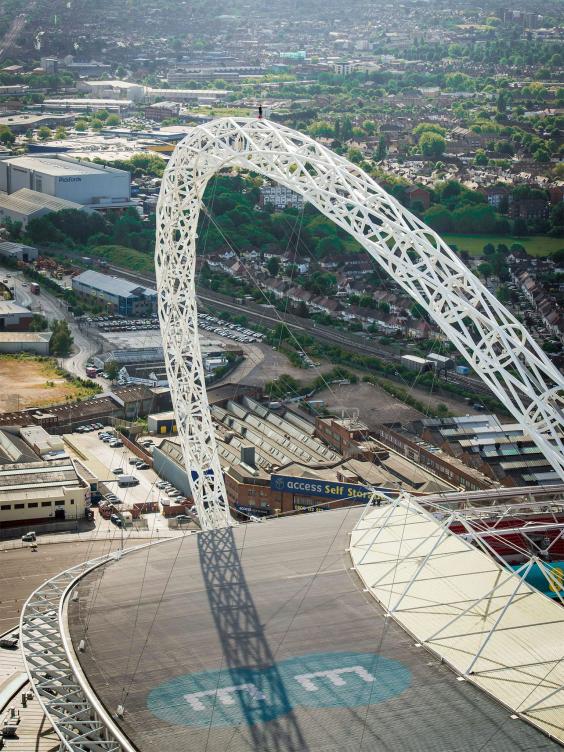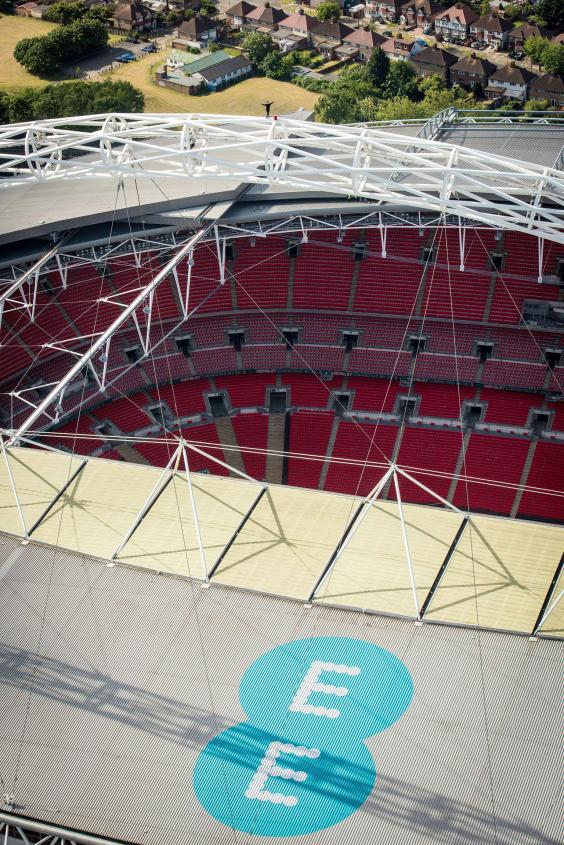 Reuse content