The Kyoto Protocol was signed 10 years ago. It represented one of the biggest international commitments on climate change and carbon dioxide emissions that have ever been made — but, according to recent data, the world's climate is still in peril.
In the years since, China and other countries have grown hugely. New graphs show the huge extent of rising carbon dioxide emissions in the country.
Reducing those emissions will be key to keeping the environment from disaster. But doing so could also put at risk the lifestyles of the millions of people that have been pulled out of poverty by its quick growth.
See the full-scale map of CO2 emissions, compared with 25 years ago. (Map produced by Esriuk.com)
Much of China's rapidly industrial development has been fuelled by the burning of coal. The emissions that came from that coal have since spewed out into the atmosphere in China and elsewhere, leading to the smoggy pictures of its big cities and to the rapidly worsening situation in the environment.
"The extent to which China is successful in making a rapid transition from coal to clean energy will to a large extent determine whether the world can limit its global warming to 2-degrees," says Bob Ward, policy and communications director at the Grantham Institute on Climate Change and the Environment at the London School of Economics.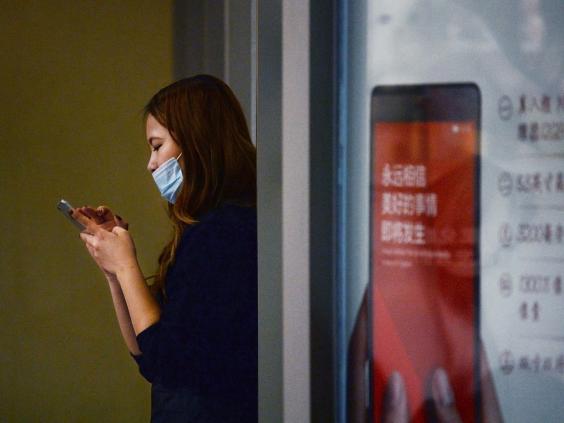 Keeping global warming below 2-degrees is seen as a key limit by climate change experts — though the environment could still be thrown into disarray by a rise beneath that limit.
Since Kyoto, China has got much richer as well as much dirtier. Much of its population has been pulled out of poverty by its rapid industrialisation — the same process that has led to it having to burn so much fossil fuels.
In pictures: Air pollution in China
In pictures: Air pollution in China
1/30

Skyline of Puxi, Huangpu River and the Lujiazui Financial District with the Oriental Pearl TV Tower, right third tallest, the Shanghai Tower, right tallest, the Shanghai World Financial Center, right second tallest, and other skyscrapers and high-rise buildings in Pudong at sunrise in heavy smog in Shanghai

2/30

A commuter walks in front of the China Central Television (CCTV) building on a smoggy day in Beijing

3/30

A magpie flies in heavy pollution in Beijing

4/30

A woman wearing a mask practices roller blading at Olympic Park during heavy smog in Beijing

5/30

Cyclists and vehicles travel on a road in heavy smog in Beijing

6/30

An electronic screen is seen through pollution in Beijing

7/30

Ground-staff (L) are seen under an Air China plane at the airport on a polluted day in Beijing

8/30

A man wearing a protective mask walks in Beijing

9/30

A subway passing bridge on a day of heavy pollution in Beijing

10/30

Visitors walk toward Linglong Tower during an extremely polluted day

11/30

Policemen wear protective masks at the Tiananmen Square on an extremely polluted day as hazardous, choking smog continues to blanket Beijing

12/30

Apartment rooms are lit up with lights during daytime on an extremely polluted day

13/30

A pedestrian walks on a bridge on an extremely polluted day as hazardous, choking smog continues to blanket Beijing

14/30

A man pulls his luggage past electronic screens showing the Olympic Green park under blue skies, near the National Stadium (R), or the Bird's Nest, amid heavy smog in Beijing

15/30

Chinese workers work on a unfinished building during a hazy day in Beijing

16/30

Heavy smog is seen in Beijing

17/30

Tiananmen Square is seen in heavy smog on a day of high pollution in Beijing

18/30

A Chinese paramilitary policeman stands guard on Tiananmen Square in heavy smog in Beijing

19/30

Tourists visit the Olympic Park during dheavy smog in Beijing

20/30

woman wears a face mask next to traffic shrouded in heavy smog in Beijing

Getty Images

21/30 China

Heavy smog has been lingering in northern and eastern parts of China, disturbing the traffic, worsening air pollution and forcing the closure of schools

22/30 China

Buildings are shrouded in smog in Changsha, Hunan Province

23/30 China

A ship sails up the Huangpu River as heavy smog engulfs the city in Shanghai

24/30 China

A man looks towards a bridge in heavy fog in Beijing

25/30 China

A man and his child wear masks as they visit The Bund in Shanghai. Heavy smog covered many parts of China worsening air pollution

26/30 China

Four workers walk through a panda sculpture during severe pollution in Beijing

27/30 China

A truck containing used plastic bottles travels along a highway covered in haze in Beijing

28/30 China

An attraction for visitors on Chaotianmen beach in Chongqing. The city of Chongqing is one of the fastest-growing urban centres on the planet but it is also suffering from very high pollution

29/30 China

Smoke rising from land as Chinese farmers clear their land for replanting on the outskirts of Tianjin. China's Environment Ministry said it will send inspection teams to provinces and cities most seriously affected by smog to ensure rules on fighting air pollution are being enforced

30/30 China

Steelworkers work at the Chongqing Iron and Steel Factory in Chongqing Municipality
"One should marvel about how much China has done," says Ward. "But it also recognises itself that it's very vulnerable, not just to climate change but a whole host of environmental problems.
"It's well understood that they recognise that these problems have been created by burning coal and creating air pollution. A lot of people have moved into the new middle class, but then wonder what the point is in becoming richer if they can't leave their houses.
"They understand they're vulnerable and exposed. That's why they're acting."
See the full-scale map of total CO2 emissions
China is investing in more renewable power — it is now the world's largest exporter of solar energy. But it still isn't enough for China's quickly growing and energy-hungry needs, and the country is still burning more coal.
One challenge for China is moving towards those cleaner fuels while keeping its high growth. But other governments — particularly those of developed countries — have an example to set.
Developed countries have the money and the will to show that it's possible to move over to a much cleaner way of providing power, while also serving the demand of people in the country.
Solar power is much cheaper, and more readily available, but other problems remain.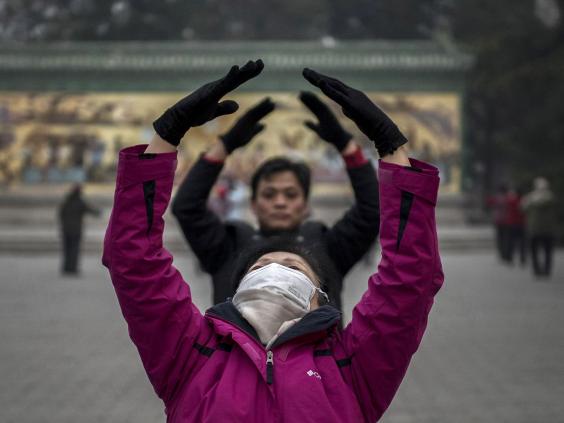 Taking carbon out of the electricity system could slow climate change if it is done quickly. And decarbonising land transport by introducing electric or hydrogen-powered cars will have the same effect. But progress on those aims is still slow.
If they can do that right — if the UK and other countries can switch to clean fuels — then it could serve as an example to the countries that are likely to be the next China.
India, for example, is growing quickly too. But its growth is likely to be founded on cleaner energy. Newly-elected prime minister Narendra Modi has signalled that the country will try to bring energy to the 400 million people in the country that don't yet have it through solar energy, not through the carbon-hungry fossil fuels like coal.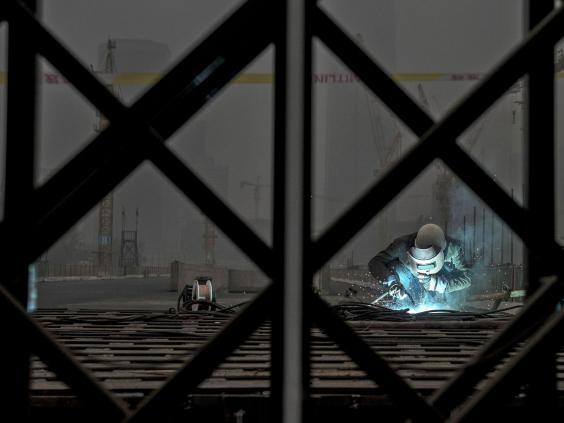 That's not just an environmental consideration. Cleaner energy is now cheaper, and it makes more sense for the country to have a distributed electricity network using solar energy than building a huge, coal-powered, centralised power grid.
For other countries — such as China, but also the western countries that are to show them the way — the challenge is moving from the latter to the former.
When Kyoto was signed, the challenge was bringing awareness to people and governments that something needed to be done about coal power. Now that awareness is here — but not the practical ways to act on it.
"Kyoto was never meant to be the solution on its own," says Ward. "It was meant to be the first step."
Reuse content