Women engineers around the world are sharing their achievements in celebration of Ada Lovelace Day. 
As what would have been her 200th year is marked with talks, events and workshops, the hashtag #ILookLikeAnEngineer is spreading on Twitter.
Isis Anchalee, a platform engineer at OneLogin in California, started the trendearlier this year after encountering sexism when she appeared in a recruitment campaign for her firm.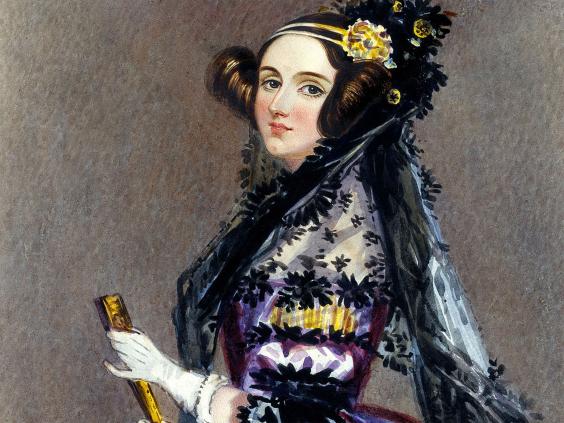 She wrote in a blog that she was "shocked" by the attention to the advert, with people sharing it online and criticising her "sexy smirk" and claiming that women would not "buy the image of what a female software engineer looks like".
Writing that the tech industry has "deep underlying issues" with the treatment of female employees, Ms Anchalee encouraged people to use the #ILookLikeAnEngineer hashtag to "redefine" perceptions.
Here are some of the hundreds of women who have responded:
Hannah tests systems for some of the world's most high-profile organisations. #ILookLikeAnEngineer #AdaLovelaceDay pic.twitter.com/YQFPG5ljEu

— Scott Logic (@Scott_Logic) October 13, 2015
My team broke 14 production records while driving safety & reducing costs: Michelle Elvy #ILookLikeAnEngineer pic.twitter.com/6Nay91GuPq

— BHP Billiton (@bhpbilliton) October 12, 2015
Ashley, an Engineer that races cars, got 2nd today in #NASASoCal race #ILookLikeAnEngineer @smrtgrls @likebossgirls pic.twitter.com/7WoUh0oTKH

— Susan Finkbeiner (@Fink_about_it) October 11, 2015
"We're not all men walking around with pocket protectors." — Heather Szews, PE, engineer #ILookLikeAnEngineer pic.twitter.com/Jg2Hbu4r0y

— Duke Energy (@DukeEnergy) October 7, 2015
We're off to our Sky Women In Tech event. Wish me luck for my talk! *gulp* #lifeatsky #ilooklikeanengineer pic.twitter.com/3AUO5x3zgu

— Natasha Sayce-Zelem (@unharmonic) September 10, 2015
Meet #VicUniWgtn engineering student Holly Ade-Simpson #ILookLikeAnEngineer http://t.co/iQrf7isCBM pic.twitter.com/uxmgoxQ7EU

— Victoria University (@VicUniWgtn) October 6, 2015
@levoleague Many women - including @Hackbright grads - are debunking stereotypes of engineers at #ILookLikeAnEngineer pic.twitter.com/4zXy4KbVwP

— Angie Chang (@thisgirlangie) October 5, 2015
Microsoft women join stereotype-busting campaign http://t.co/LxYJQZF6PU #ILookLikeAnEngineer pic.twitter.com/Il4GS7th9c

— Richard Hurford (@rhurford) October 5, 2015
Sunday Today my office #OfficeOfLife #WeAreCisco #ILookLikeAnEngineer @CiscoCareers pic.twitter.com/LJFKFdgMls

— Nicole Wajer (@vlinder_nl) October 4, 2015
Great to see @TracyWilliams14 @TescoMaint #ILookLikeAnEngineer pic.twitter.com/10LeOGOVhu

— TM_Mitch (@TM_Mitch) October 13, 2015
The trend has also spawned hashtages including #ILookLikeAnEconomist, #ILookLikePolitician, #ILookLikeAScientist and several others.
Ada Lovelace Day is being officially marked on Tuesday with an event in London bringing together speakers including Mars Rover engineer Abigail Hutty, astrophysicist Dr Jen Gupta and nanochemist Dr Suze Kundu.
Lovelace was born in 1815 as the only legitimate child of the famous poet, Lord Byron, and his wife Annabella Milbanke.
She worked with the inventor Charles Babbage on his "analytical engine" in the 1850s - a mechanical computing device that he designed but never built.
Her notes on it include what is recognised as the first algorithm intended to be carried out by a machine, and went on to inspire Alan Turing's work on the first modern computers in the 1940s.
Lovelace died of cancer aged 36, a few short years after the publication of "Sketch of the Analytical Engine, with Notes from the Translator".