The good news, according to Jeremy Farrar, is that the Ebola outbreak is now unlikely to take hold in the West.
"Assuming Ebola stays as it is now – and these things have a tendency to change – the chance of it becoming a global issue is very small," says the director of the Wellcome Trust, the medical charity which put together an emergency, £10m funding package for vaccine research and treatment drugs as the virus spread across West Africa.
"(The chance) is not zero and it's not London, New York or Geneva that would be affected. If it were to go global, the places I would worry about are Beijing, Shanghai or Jakarta: places with their own, fragile health systems."
His optimism comes after the United Nations said last week that the Ebola epidemic finally appears to be slowing down.
But Farrar says the world had a narrow escape – and systems must be improved  if we are to protect ourselves from future outbreaks of more infectious diseases.
In pictures: The village where Ebola started
In pictures: The village where Ebola started
1/5 Ebola outbreak

The village of Meliandou

2/5 Ebola outbreak

The burnt hollow tree where the first Ebola patient contracted the virus after playing with bats

3/5 Ebola outbreak

The burnt hollow tree where the first Ebola patient contracted the virus after playing with bats

4/5 Ebola outbreak

The arrow points at a stick, most probably left there by children

5/5 Ebola outbreak

Etienne Ouamouno sits holding baby Emile, who has been identified as the first traceable patient of the current Ebola outbreak

Unicef/YouTube
In retrospect, it was "a huge mistake" that the vaccines had not already been tested on humans. Those studies began in September after Ebola was detected in March.
Now doctors are "on the cusp" of trying out three possible vaccines in Guinea, Sierra Leone and Liberia, a region where more than  8,400 people have been killed, but he calculates nine months could have been saved.
"Lessons have got to be learned from this," says, Farrar, 53, earnest, direct, compact in blue-check shirt and jeans, balancing a coffee cup on his knee. "The World Health Organisation clearly should be criticised but it is broader than that. I don't think anybody comes out of it well."
And what about the casualties such as Scottish nurse Pauline Cafferkey, the first case to be diagnosed in this country, whose condition is said to be improving as she is treated at London's Royal Free Hospital?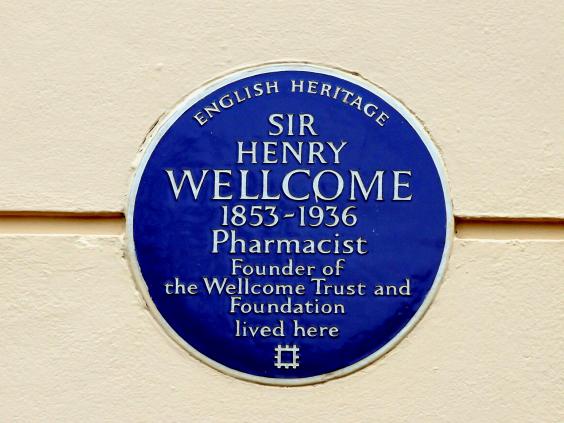 Farrar is hardly going to forget front-line health workers – because he has been one. Little more than a decade ago he was tending to patients when Sars and bird flu were rampaging through Asia.
"Oh, I was terrified," he says. "I did two ward rounds a day for 18 years and those patients had horrible, multi-drug resistance to TB, bird flu, Sars."
He put his faith in the science, not in faith itself.
"I'm not a great believer in prayer, I have to say. You take what precautions you can but you know that it is not fully protected. I have blood tests that show I have got TB somewhere in my body – but so does 10 per cent of the global population.
Farrar ran Oxford University's clinical research unit in Vietnam, which is funded by Wellcome, becoming an expert in infectious diseases. It gave him a unique perspective on tackling pandemics, and the importance of sharing information between governments and health bodies.
"The pin-up for this is China, which during Sars was an absolute disaster in terms of public health. In 2015, it has got its act together."
But even if surveillance is spot-on "that is largely stamp collecting" unless response times can be "counted in days, at most weeks, not months and years".
Farrar doesn't lay blame at the door of the giant drug-making companies, which critics say only invest in first-world ailments where there is more money to be made, such as heart disease and cancer.
"This is a public responsibility. This is public health, and I don't believe you can expect industry to cover all of those costs."
That could be where the Wellcome Trust comes in. It has expertise, opinions – and lots of money. Established under the will of pharmaceuticals entrepreneur Sir Henry Wellcome in 1936, it reinvested the cash from shares in what has become GlaxoSmithKline to create an endowment worth £18bn. It will spend more than £800m advancing medical research this year alone, putting it behind only the Bill & Melinda Gates Foundation on the world stage.
Such financial clout gets its views aired, such as in the debate over so-called three-parent families. Legislation being considered in Parliament would let one woman donate mitochondria – the batteries of cells – to another woman whose child would otherwise be born with debilitating, genetic conditions. Farrar is in favour.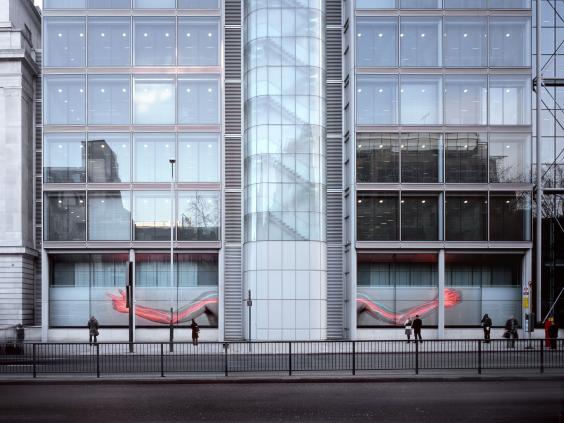 "Britain is leading the world on this. It isn't genetic engineering and there has been some backlash that has hampered the debate, unfortunately," he says.
If only more people had heard of Wellcome – Farrar confesses his mother and brothers hadn't before he got the job – although he adds: "I quite like a degree of delivering more than you promise".
Nevertheless, he will be in Davos this week, at the World Economic Forum's annual meeting of the corporate and political elite, to raise the organisation's profile because "if you want to play a role on global governance and health, people have to know about you".
Farrar's office, in Wellcome's headquarters a short walk from London's Euston station, hardly looks lived in. There are a few personal clues scattered about: an Everton football pendant and twin, gleaming coffee machines he tends with a clinician's poise.
But if the room hasn't got Farrar's stamp yet, the trust is beginning to. The broad areas of research that Wellcome has long been committed to, such as infectious diseases, the brain, diabetes and its Sanger Institute, where the human genome is quietly being unravelled just outside Cambridge, won't change. More will be spent on nutrition and it has part-funded the new Francis Crick Institute for biomedical research just down the road.
What Farrar wants is Wellcome to internationalise more, because medical research takes place across territories and the answers to future health challenges "may in future not come from London or Washington, some of the solutions may come from India".
He also wants to make sure grants are there for young researchers to take risks because "the really bright ideas don't come from people my age, they come from people in their twenties".
Farrar, 53, had broad horizons early on.
Born in Singapore, he was the youngest of six children in a family that travelled the world as his father taught English. His mother was a writer and artist.
Given where he is now, it is odd that had did not excel at science at school and thought he was destined to study PPE (philosophy, politics and economics) and join the Foreign Office after he worked for a time in the British embassy in Tripoli.
"Then I realised I was so crap at languages it was not for me so I ended up doing medicine," he says.
"It is amazing how these things change: you think you plan your life and career but in reality you don't."
He trained in neurology – but says the turning point in his career came about  20 years ago when he gave a talk to the Association of British Neurologists in Norwich. Farrar looked around the room and thought: "I don't want to work with you lot for the rest of my life."
On his return to Oxford, a colleague he met in the coffee room said they were looking for someone to go to Vietnam. It was a good fit. Having been born in Asia, Vietnam of 1995 reminded him of Singapore during the early 1960s. He worries people rising through the ranks couldn't perform such an about-turn today because "we just compartmentalise and put people on a conveyor belt".
Farrar is much more upbeat about coming back to Britain to run Wellcome 15 months ago. When he left London in 1986 at the end of university it was "a pretty desperate place, the food was lousy. It just felt heavy and it's lighter now".
Even the weather? "You joke about that, but days like today you dream of. Freezing cold and on a bike. Strangely enough you miss the seasons when you haven't had any."
And the NHS? While acknowledging its failings, and insisting more should be spent on preventative public health, Farrar raves about the National Institute for Health Research, a £1bn annual pot that funds bench-to-bedside advancements within the NHS.
"It is a unique thing. It is one of the reasons I came back actually, because of the sense that the NHS – if it is acting well – has the ability to be a unified health system that will be a place that research can be pulled through into practice."
Profile: life and times
Education and career so far: Born in Singapore, Jeremy Farrar spent his childhood in New Zealand, Cyprus and Libya before coming to Britain to study medicine at University College London. He gained a first-class honours degree in 1984. Trained in neurology in Edinburgh and London. After becoming a professor at Oxford he decamped to Vietnam in 1995 to run Oxford University's clinical research unit focused on infectious diseases. Appointed director of the Wellcome Trust in October 2013.
Personal: Met his Austrian wife, Christiane, a typhoid researcher, at a conference in Greece 20 years ago. They live in north Oxford with their three children: Sam, 16, Georgie, 14 and Charlie, 13. Relaxes by playing cricket, tennis and skiing.
Reuse content