The sky was lit up last night by the Perseid meteor shower.
For those of you who missed it, here are some of the amazing photos that captured the shower overnight.
Perseid meteor shower over the Italian countryside | Photography by ©Alessio Andreani pic.twitter.com/SXPMJGaGrV

— Piclogy (@Piclogy) August 11, 2015
Our camera caught a #Perseid meteor. Join our TweetChat & live show on @NASATV this Wed to tweet our experts your ?'s pic.twitter.com/DQqxsqNu79

— NASA Marshall News (@NASA_Marshall) August 11, 2015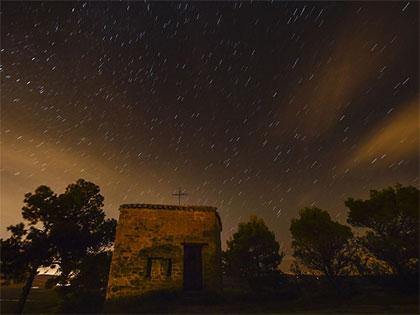 Perseid meteor caught last night. Zoom in to the far right of the image and you will see a faint straight streak. pic.twitter.com/DKKnN2sGzP

— james dean (@zubenelganubi) August 11, 2015

 
Perseid #meteorshower is set to make a dazzling late summer appearance tomorrow night pic.twitter.com/PprCqzwH8I

— Anna Hammond (@AnnaEducatedC) August 11, 2015
If you missed the opportunity last night, here are all the details you need on how to watch the meteor shower over the next few nights.
When I can I see the shower?
You can view the Perseid meteor shower tonight, but the most stunning views are expected on 12 August and 13 August, when the shower will peak. The low light from the new moon on 14 August will provide the optimum viewing conditions of the sky.
Where can I see it?
Stargazers in the Northern Hemisphere should direct their gaze to the north east part of the sky to see the shower.
Try to get away from bright lights from streets and buildings to a dark open outdoor space.
What's the best way to watch it?
Special equipment is not needed as the naked eye will be able to see the shower. Finding a wide view of the sky outside, away from buildings or trees, is important as the meteors can shoot across the sky in different directions.
Stay up late or get up early and allow yourself some time - it can take a while before you see a shooting star, but at its peak, the Perseid shower can produce more than 100 meteors per hour.
Reuse content