Science and business sometimes make strange bedfellows and there is perhaps no better example of marital harmony – and strife – than the relationship between scientific research and the drugs industry.
Drug companies are of course designed to make a profit and provide a financial return on their considerable investment in new medicines. It is a long-term strategy that can so easily be torpedoed by short-term business tactics – like the proposed takeover of the British-based AstraZeneca by American giant Pfizer.
Science, meanwhile, is about the steady march of knowledge and the progressive, incremental gains of research and development. It can only thrive in an environment of stability and dedicated investment – or at least this is what you might imagine.
Takeovers are therefore often seen as a threat to science because they represent instability and periods of change. Whenever they have occurred in the pharmaceuticals sector, they have usually involved the merger or closure of research facilities, so why should Pfizer's "praying-mantis" approach to AstraZeneca be any different?
Sir Richard Sykes, one of Britain's most experienced drug-industry executives, and a former research scientist himself, is not one of those who thinks that takeovers are necessarily bad. In fact, he believes there has been a lot of "hot air" spoken about the merger between Pfizer and AstraZeneca and the fears that the American giant will close down much of the UK research operation.
"The value in the pharmaceuticals industry is intellectual capital, whether that's people, or whether it's drugs. That's where the value lies. So why would you want to destroy value?" he told The Independent.
"If we create in the UK the right, stable environment to attract companies, and particularly high-tech companies like pharmaceutical companies, and provide them the right environment in which to operate, then why would they not want to invest?"
Sir Richard, who now chairs Imperial College Healthcare NHS Trust, knows more about drug-industry mergers than most. He was head of Glaxo when it merged with Wellcome in 1995 to form GlaxoWellcome – which five years later became GlaxoSmithKline when it merged with SmithKlineBeecham.
Today the company, which is the biggest drugs company in Britain, is known simply as "GSK", initials that only give a hint at the great names of the former companies in its takeover history.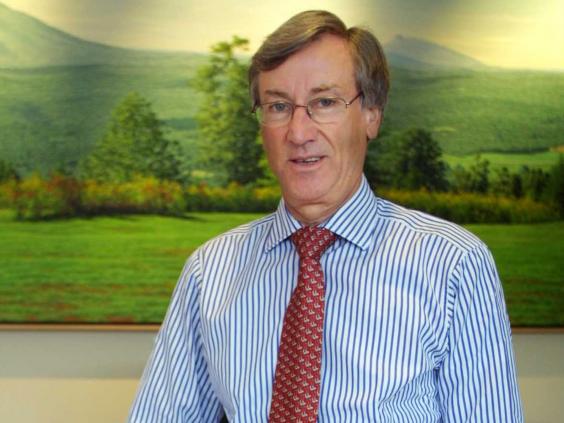 But the Wellcome element still survives now as the non-profit Wellcome Trust, the huge medical research charity which is worth billions and spends hundreds of millions of pounds each year on bioscientific research.
AstraZeneca itself would probably not have existed had it not been for a takeover bid for ICI by Hanson, which resulted in the British chemicals giant jettisoning its pharmaceuticals business in the form of Zeneca. And it was of course an Anglo-Swedish merger that brought Astra and Zeneca together in 1999.
The fact is, Britain "does" drugs rather well. Its pharmaceuticals sector is one of the best in the world, partly for historical reasons to do with the size and spending power of the NHS. Not only did the NHS provide a captive home market for drugs companies, but successive governments actively encouraged research and development here by something called the Pharmaceutical Price Regulation Scheme, which was first introduced in 1957 and was intended to reward companies that carried out their scientific research in the UK.
The great fear is that Pfizer will take the most profitable parts of AstraZeneca and close down the rest. Short-termism is what scientists (and some politicians) worry about most.
"Whatever the outcome of the Pfizer bid for AstraZeneca, it remains vital to the UK economy and to the long term sustainability of life sciences companies that there is strong investment in the research required to deliver new treatments," said Sir Paul Nurse, the president of the Royal Society and director of the new Francis Crick Institute, where publicly-funded biomedical researchers will work closely with the private sector.
"Sadly, too much of the focus of this debate has been on current share values, tax breaks and the short-term profits that can be made on the deal. This is exactly the sort of 'get rich quick' culture that brought the global economy to its knees a few years ago," Sir Paul said.
"We need to return to a mindset that is about investing in sustainable, long term growth and for the pharmaceutical industry that means investing in the best research, much of which is done here in the UK."
But no-one can deny that size matters in the drugs industry. The costs of bringing a new drug to market are enormous, and many, many more putative drugs fail to get through the regulatory system than succeed.
"In drug research and development, critical mass is absolutely important. It costs billions now to bring drugs to the market. It's a 20-year business – minimum," Sir Richard said.
"This is a good time to attract global pharma companies back into the UK to do their R and D. I see it as a great opportunity," he said.
"So rather than attacking this [proposed merger] on political grounds, we should be saying we encourage inward investment. I agree it would be good to get some firm commitments from Pfizer, particularly a commitment on the basis that they do agree that this is one of the best places on earth to do their research and development."