The Isle of Man always seemed an unlikely contender in the space race – despite being ranked as the fourth most likely place to launch a mission to the Moon a few years ago.
Now it seems its dreams of taking on the Americans, Russians and Chinese have crashed back to earth after the space tourism company Excalibur Almaz moved its Russian space capsule and space station to an undisclosed location, claiming its lease had expired on the Manx hangar where it was stored.
The company's founder and chairman, US lawyer Art Dula is also fighting a $49m (£30.5m) lawsuit filed by one of his investors who is claiming his proposed plans to launch a Moon mission this year are a "sham".
Yesterday, Mr Dula maintained the venture was still in business, however. He told The Independent: "Our business has not failed yet but we certainly haven't succeeded."
Just three years ago, at a space tourism conference at the Royal Aeronautical Society in London, Mr Dula announced plans to sell tickets to the Moon for £100m each. "This is scientific fact, not fiction," he claimed, detailing his plans to use a refitted former Soviet space station and re-entry capsule for what would be a six-month trip.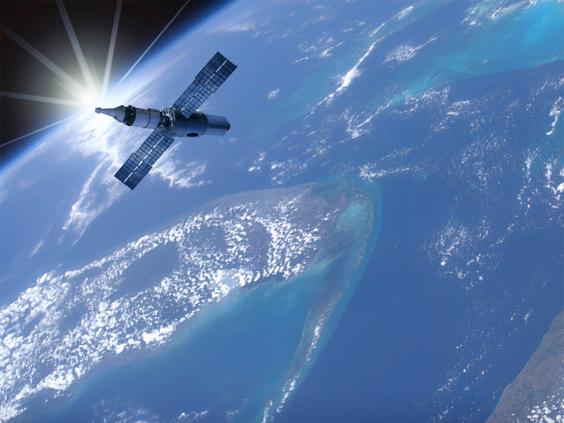 The first 800,000km round trip to orbit the Moon was to take place this year. But The Independent understands that the company ran short of money, with no Britons coming forward to invest in future trips to the Moon.
"I am saddened to see the end of the potential space tourism project," the Manx Economic Development Minister, Laurence Skelly, said.
Mr Dula added: "I don't think anybody is going to take tourists [into space] because when the shuttle programme ended the price of the rockets increased greatly." He described his space capsule as "a reusable re-entry vehicle" and added: "There is one space station frame – it's like the hull of a ship. It doesn't have all the equipment in it because who would want all the old Russian equipment that was in it?"
The company is "still in business and still on the Isle of Man," he insisted. Refusing to divulge where the equipment is being taken, saying it is "a confidential business matter". Mr Dula said: "There is a capsule on the Isle of Man, there is a space station on the Isle of Man and they are staying there. I was in communication yesterday with the transport museum in Jurby because we try to keep our equipment so that the public can see it. We think these are good educational exhibits... but they are not just museum exhibits, they are actual spacecraft."
While "there aren't any facilities on the Isle of Man for working on this equipment," the company had gone there because "we got a very nice deal on rent from the Isle of Man government".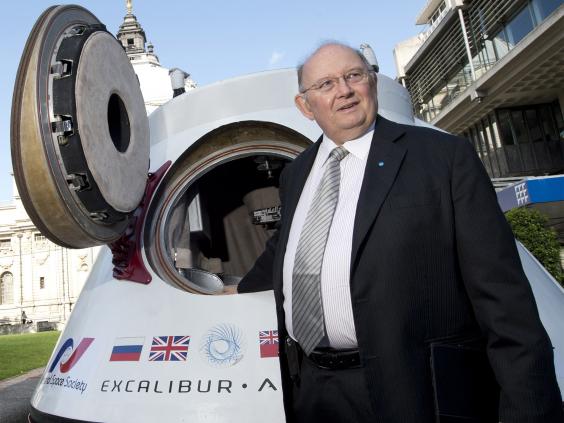 But the lease ran out, which is why the equipment has been moved from the hangar at Jurby Airfield, he explained. There are no launch facilities on the Isle of Man either, which means that the company had never intended to launch missions from there anyway, Mr Dula said.
In the US, he is fighting a $49m lawsuit, filed by Japanese billionaire Takafumi Horie last November, which alleges that Mr Dula "never intended to engage in a commercial space programme, and in fact continually misrepresented, concealed facts and defrauded his client".
It alleges that Mr Horie discovered the project was a "sham" when he learnt that Mr Dula had allegedly sold a Russian spacecraft at auction that was only suitable for display in a museum, and not as a potential flight vehicle. "We have a policy of not commenting on ongoing litigation," Mr Dula said yesterday.
Despite its lack of launch facilities, the island is "still very active in the space commerce sector and plays host to a number of global satellite companies and international space associations," Mr Skelly said yesterday.
However, the Isle of Man did not feature in a Government consultation earlier this month which shortlisted several locations to become Britain's first spaceport. The sites include Campbeltown, Glasgow Prestwick and  Newquay in England.
Reuse content