Researchers at the University of Essex want to build the deepest pool in the world on their campus.
The proposed pool will be 50m (164ft) long and 50m deep and, as the deepest pool in the world, would be the best location globally for research and training for deep sea diving and space travel.
The depths of the pool would be able to simulate the microgravity of spaceflights and deep sea exploration.
The average Olympic swimming pool is 5m deep and even NASA's training pool in Houston is just 12m deep.
The plans for the pool, which were showcased at the annual UK Space Conference in Liverpool this month, are expected to cost £40m.
Blue Abyss, the university's development partner, say the pool could be used to further research on human endurance and physiology.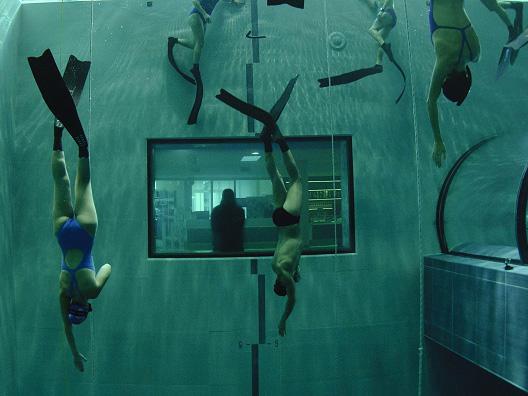 University of Essex Registrar Bryn Morris said that as well as training experience and development, the research pool would lead to excellent business opportunities for the university.
The plans for the Colchester Campus will be developed over the coming year.
Reuse content