Staples brand to disappear from UK high streets
Office stationery brand Staples is to disappear from the UK high street after its US owner sold the struggling business.
The UK arm of American firm Staples, which employs about 1,100 staff across 106 stores in Britain, has been bought by restructuring specialist Hilco for a "nominal sum".
Hilco said it would phase out the Staples brand in the UK in the coming months. Plans for the store estate and the impact on staff are not yet known.
Paul McGowan, of Hilco Capital, said: "While retail in the UK has been challenged recently, a team led by retail veteran Alan Gaynor will work alongside the existing management team to build a plan for success for the business."
The sale comes after Staples put its European operations under review in May. Staples said the review of its remaining operation in Europe is continuing.
The deal with Hilco comes after recent reports suggested Staples was in talks with investment firm Cerberus over a sale of the entire European business.
According to its most recent accounts, Staples's UK retail operations reported pre-tax losses of £5m for the year to the end of January 2015, narrowed from losses of £7.1m a year earlier.
But its online arm and business-to-business division in the UK have been performing better than the stores. Hilco Capital owns a number of retailers in the UK, including music chain HMV.
PA
Yellen says Fed could raise interest rates 'relatively soon'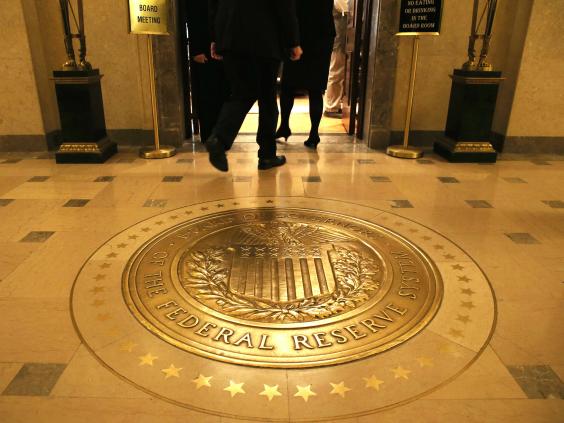 The Federal Reserve could raise US interest rates "relatively soon" if economic data keeps pointing to an improving labour market and rising inflation, Fed chair Janet Yellen said on Thursday in a clear hint the US central bank could hike them next month.
Ms Yellen said Fed policymakers at their meeting earlier in November judged that the case for a rate hike had strengthened.
"Such an increase could well become appropriate relatively soon," she said in prepared remarks that were her first public comments since the United States elected Republican Donald Trump to be the country's next president.
Ms Yellen, who was to deliver the remarks to lawmakers on Thursday morning, said the economy appeared on track to grow moderately, which would help bring about full employment and push inflation up and towards the Fed's 2 per cent target.
She said current interest rate policy is stimulating economic output but the economy still has "a bit more room to run".
She said at this point she feels there is only a small risk the Fed is behind the curve on inflation, warranting only a gradual increase in the federal funds rate.
Reuters
Deutsche Bank to claw back bonuses from ex-CEOs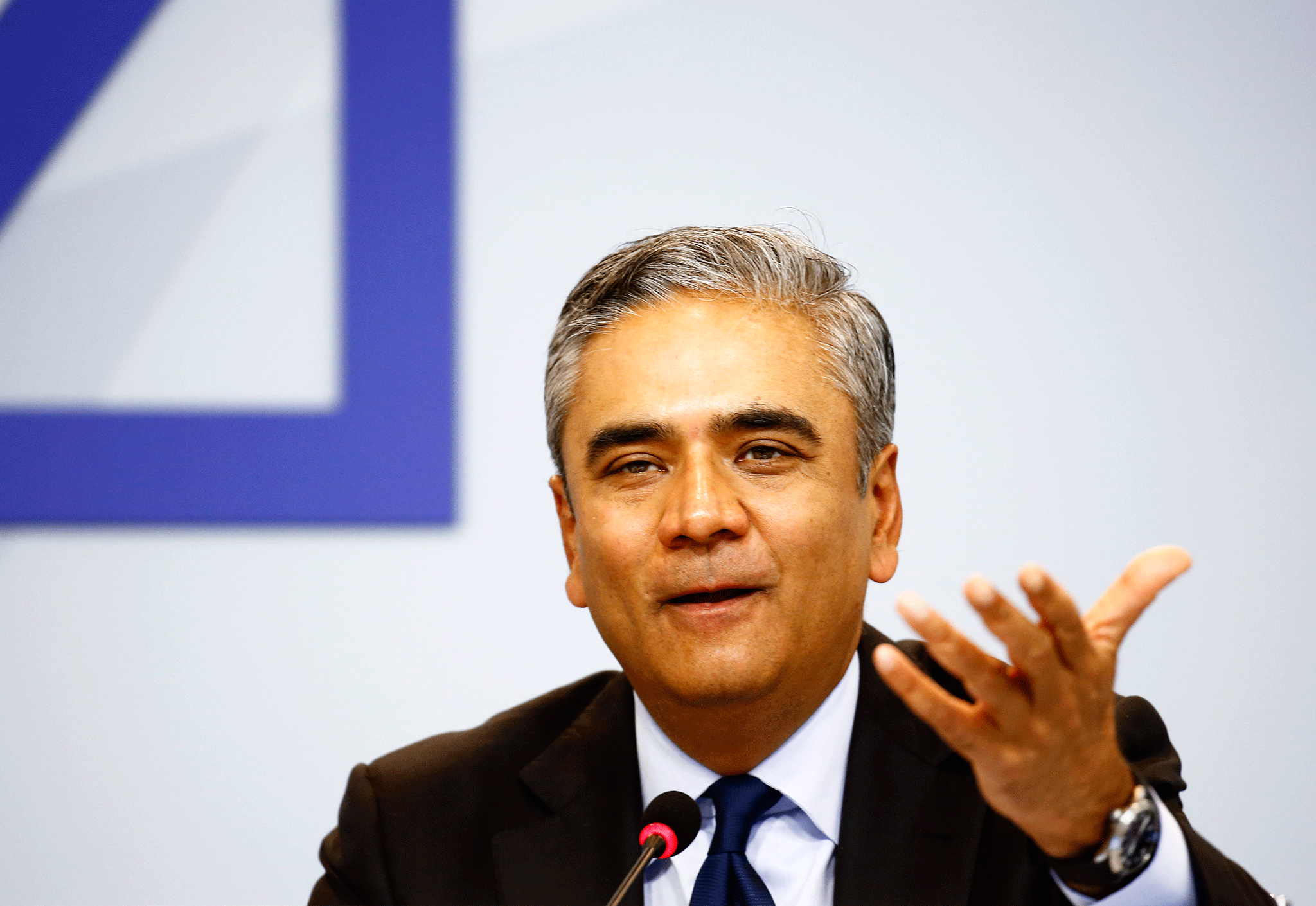 Deutsche Bank intends to claw back millions in bonuses from six former top executives, a German newspaper said on Thursday, as the embattled lender seeks to cut costs and boost its capital cushion.
The move would target former chief executives Anshu Jain, Juergen Fitschen and Josef Ackermann as well as three one-time board members, the Sueddeutsche Zeitung reported.
While the men had been awarded the bonuses in the past they had yet to be paid out and Deutsche now plans to cancel them altogether, according to the daily.
Jain stood to lose the most, with the newspaper citing a figure in the "double-digit millions" range.
The report comes as Deutsche undergoes a major revamp under boss John Cryan, who plans to cut units and slash 9,000 jobs in a bid to improve the bank's profitability at a time of low interest rates and sluggish global growth.
The bank's woes intensified in September when US authorities demanded an eye-watering $14bn (£11bn) fine over its role in the subprime mortgage crisis, raising fears Deutsche might be forced to raise fresh capital.
AFP
Asda's sales slump again as owner Walmart struggles in UK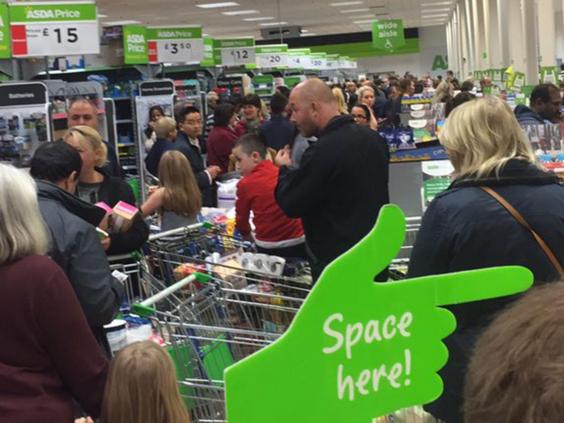 Asda, the British supermarket arm of US giant Walmart, reported another sharp drop in quarterly underlying sales on Thursday, highlighting the pressure on its new boss to turn around the sector laggard.
Asda said underlying sales, excluding fuel, fell 5.8 per cent in the three months to the end of September, an improvement on the record 7.5 per cent drop recorded in the previous period but still the ninth straight quarter of decline.
Britain's third biggest supermarket behind Tesco and Sainsbury's, but ahead of Morrisons, has been hit by the advance of German discounters Aldi and Lidl.
While its three rivals have upped their game in recent years and started to fight back, Asda is still struggling to adapt and win back customers in the fiercely competitive sector.
Asda's UK market share has slipped a full 1 percentage point in the past year to 15.5 per cent.
Reuters
Royal Mail to cut more costs after profit fall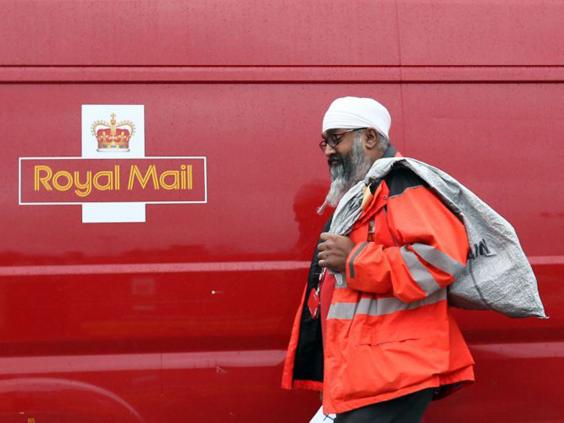 Royal Mail said on Thursday that it needs to cut more costs after the former state-owned monopoly's first-half profit dropped despite a stronger performance in Europe.
Royal Mail shares fell by 2.6 per cent to 486.1p on Thursday morning after it posted a 5 per cent fall in first-half profits and said it aims to cut annual costs by £600m per year to March 2018, up from a £500m target.
The group is cutting costs and modernising its operations to gain a larger share of the parcels market as British households and businesses send fewer letters in an age of electronic communications and economic uncertainty.
It has also been hurt by the loss of some business from Amazon, which recently began its own delivery network, while rivals such as UK Mail, which is being bought by Deutsche Post, have added extra capacity.
Royal Mail said the costs associated with the transformation of its UK business were now seen at £130m to £160m for the year to March 2017, down from a previous forecast of about £160m.
It said the outcome for the full year will be dependent on its trading over the Christmas period, after operating profits before transformation costs fell to £320m in the half-year to 25 September.
Reuters
Rio Tinto fires two senior executives amid payment probe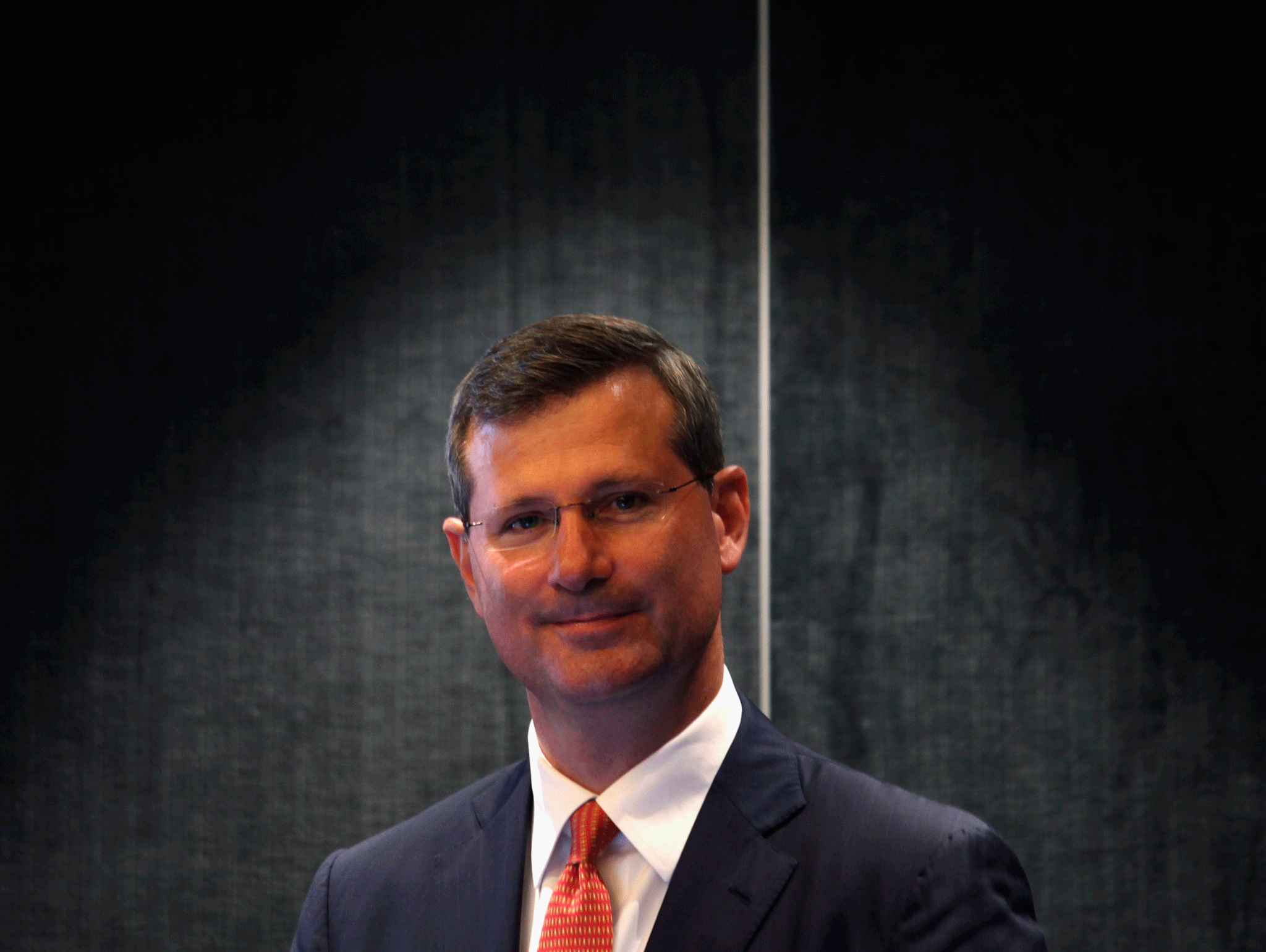 Rio Tinto Group fired two of its top executives over a payment connected to a giant iron ore project in Guinea in West Africa.
The world's second-biggest mining company terminated the contract of  Alan Davies, chief executive of its energy and minerals unit, as well as the contract of Legal & Regulatory Affairs Group executive Debra Valentine after an investigation, it said on Thursday.
Davies was suspended on 9 November over the $10.5m (£8.4m) payment to consultant Francois de Combret in 2011 for assisting negotiations with Guinea's President Alpha Conde on the Simandou project. Davies said on Thursday that Rio had no grounds to fire him and that he will take legal action.
"The board concluded that the executives failed to maintain the standards expected of them under our global code of conduct," the London-based company said in a statement. "The board's decision does not pre-judge the course of any external inquiries into this matter."
Davies said he had not been privy to Rio's internal investigation report, nor had any evidence of the reasons for his termination.
Bloomberg
Ted Baker sales rise despite 'challenging trading conditions'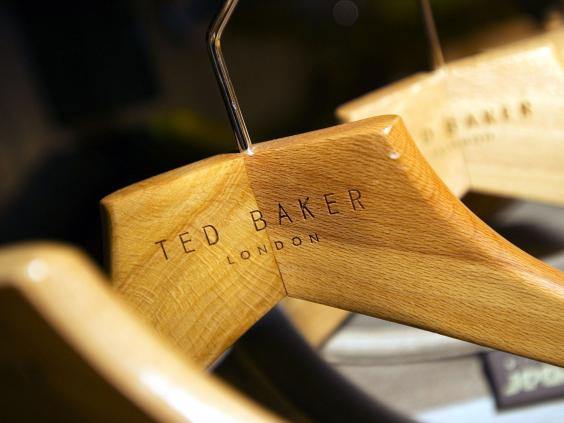 Fashion chain Ted Baker has brushed aside tough trading conditions to post double-digit sales growth, but stressed Christmas would be crucial for the business.
Total sales rose 14.8 per cent in the 13 weeks to 12 November, with retail and wholesale sales rising 15.4 per cent and 13.2 per cent respectively.
Founder and chief executive Ray Kelvin said: "The reaction to our collections has been very encouraging, however, the group's full-year results will, as always, be dependent on trading conditions over the important Christmas period."
He added: "The brand continues to perform well despite challenging trading conditions and we remain focused on the long-term development of Ted Baker as a global lifestyle brand."
The company has charged forward with international expansion, opening stores in Atlanta, Miami and Calgary, and launched concessions in premium department stores in China, Germany, Japan and Spain.
Online sales grew 30 per cent over the third quarter, now accounting for 15.6 per cent of total retail sales.
Ted Baker cheered performance of its wholesale business, which was driven by its UK and North American operations, and is now predicting low double-digit full-year sales growth for the division.
Ted Baker shares rose nearly 2 per cent after the update.
PA
Russia moves to block LinkedIn network
Russia's state communications watchdog said on Thursday it had ordered internet providers to block the LinkedIn professional networking site after a court ruled it was breaching a law on storing users' data.
"The social networking site LinkedIn has been added to a register of violators... and submitted for blocking by internet operators," the Roskomnadzor watchdog said in a statement on its website.
The site, popular with job-seekers, could still be accessed on a cell phone in Moscow early on Thursday afternoon but several providers said they had blocked it. The hashtag LinkedIn was topping the trends on Twitter in Russia.
LinkedIn, in a statement sent to AFP, said it was "starting to hear from members in Russia that they can no longer access LinkedIn."
"Roskomnadzor's action to block LinkedIn denies access to the millions of members we have in Russia," it said.
PA