Alastair Campbell has responded to claims that he "punched and spat at" a 61-year-old man in Hampstead as "totally untrue".
Tony Blair's former spin doctor said that he was targeted in an unprovoked attack while walking down a lane after going for a run.
He said that a man approached him and began shouting in "abusive and aggressive terms", before "aiming a kick" which came into brief contact with his leg. The man then allegedly came forward again and "spat" at him, he said, with "most of the spit landing on my shirt, some on my face. I then turned and walked away."
Mr Campbell, who said that the man "continued to shout abuse" as he walked in the other direction, has denied suggestions that it was he who "punched and spat" at the man.
CCTV footage of the altercation was obtained by the Ham & High after a man who said he was involved contacted Bradford West MP George Galloway.
The UK Respect party leader then tweeted to his 230,000 followers that he would be investigating his claims.
Check out @TimLamden or @HamandHigh NOW for exclusive footage of Ali Campbell striking elderly man in a Hampstead street! #thug @TheBlairDoc

; George Galloway (@georgegalloway) January 15, 2015
In an interview with the newspaper, the man, who does not wish to be named, claims that Mr Campbell "struck out" first.
"I was walking up Perrin's Lane and I saw Campbell coming towards me and I made a remark," he said. "As he came past me, I said, 'The biggest piece of **** I've ever seen in this street.'
"He then struck out and hit me on my left shoulder. I turned to confront him and said, 'That is assault, you should be in prison, not running around the streets of London.'
"At which point spitting ensued and then I aimed a blow with my foot that did not connect. Nothing that I did was illegal and he had no right to punch me."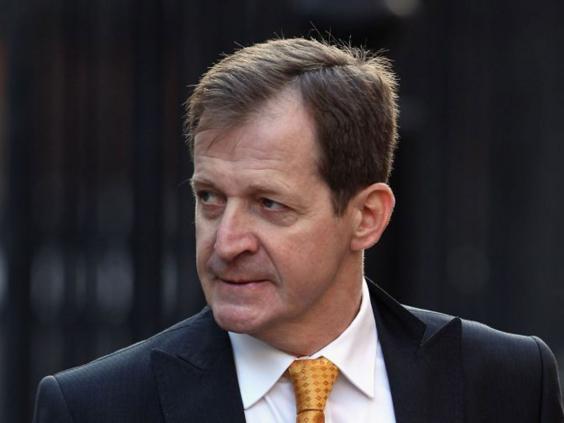 But Mr Campbell wrote in a blog post: "The claim he subsequently made to George Galloway and to which Galloway drew attention on social media – suggesting that I punched and spat at him – is totally untrue, indeed close to being the opposite of the truth."
He added: "Though I am used to robust debate, including in public, this is the first time I have been attacked in a public place like this and the first time I have been spat at.
"I would be more than happy for any CCTV footage to be released, and have made inquiries of the council about any such footage which may exist."
Reuse content