Hundreds of bikers have paid tribute to a demolition worker who was killed in the Didcot power station collapse last month.
Motorcycle clubs from around the country joined 53-year-old Mick Collings, known as Whitby Mick, on his final journey on the roads around Kirkleatham Crematorium near Redcar. The roads in the area were brought to a standstill by thundering Triumphs, Harley-Davidsons and Susukis. 
Some had copies of a photo of Mr Collings, smiling in his leathers, fixed to the windshield of their bikes. They had met close to Mr Collings's family home in Brotton, Cleveland, to follow the funeral cortege. His coffin was carried in a motorcycle sidecar.
The crematorium was full of family and friends who remembered the popular biker, with hundreds more bikers standing outside in the swirling rain.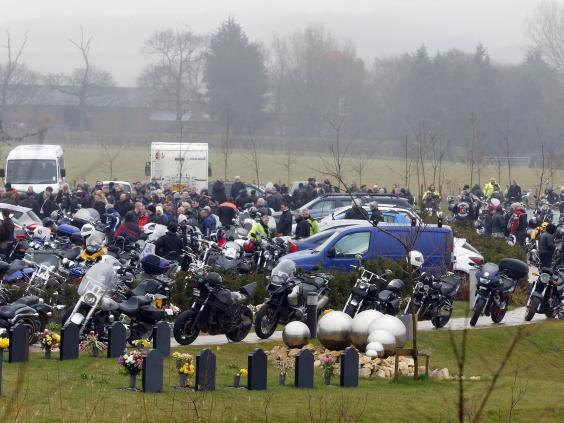 Mr Collings, who left a widow, Lynn, was a devoted member of the Teesriders Motorcycle Club and helped organise bands for events. Before the funeral, club chairman Joe Johnson said: "It's a very, very sad day. I just wish we were riding out for a different reason rather than seeing Mick off on his last ride.
"He was a really good guy, he was one of those blokes that everything he did was 110%.
"Being a motorcyclist is dangerous, it's always in the back of your mind about having an accident.
"Nobody goes to work thinking they are going to get killed, that's why this one is so different.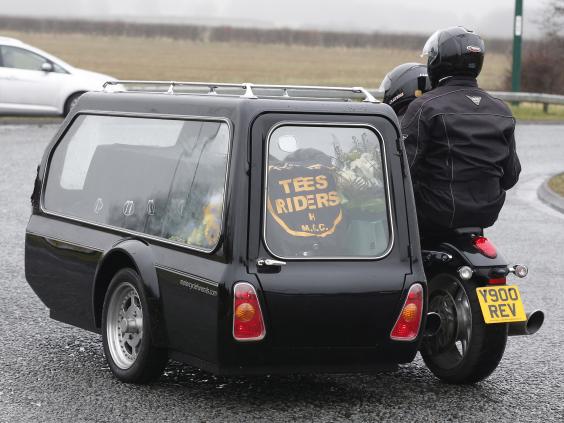 "Whether he was killed in Didcot or on the road, he would have got the same send-off, because that's what sort of bloke he was."
Club committee member Craig Ransom, also known as Chop, said: "We are all devastated, he was a good friend, someone you would be proud to call a friend. He is going to leave a massive hole in the club, but most of all he will leave a hole in Lynn's life.
"This is something we always do for a biker funeral, to giver respect to that person. It's an escort, a procession, it's their final ride so we all ride together."
A family obituary in the Middlesbrough-based Gazette newspaper read: "Always happy and smiling, Michael loved everyone.
"He always lived life to the full - working to provide for his family, making improvements to his home, keeping in close contact with his family and friends, organising rock music events and attending motorbike rallies throughout the UK and Europe with his wife Lynn, his 'best lass'.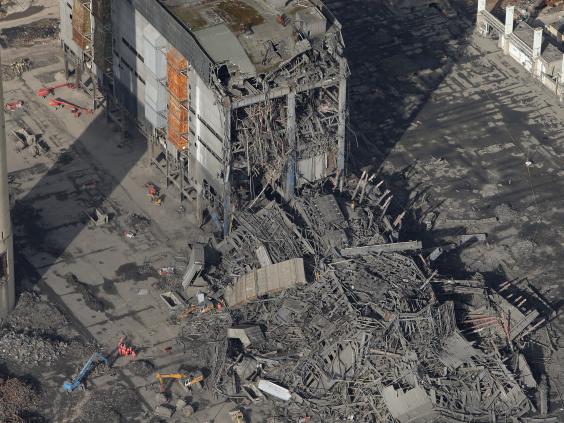 "This wonderful man is no longer with us and has left a huge void in all our lives."
Expert teams are still searching the collapsed area of Didcot power station in Oxfordshire in an attempt to locate the three people who remain missing. They have previously been identified as Ken Creswell, 57, John Shaw, 61, and Chris Huxtable, 34. 
Emergency services have previously said it would take "many, many weeks" to recover the men's bodies.
Additional reporting by Press Association