A billion-pound defence contract is reportedly being delayed by a British firm's insistent lobbying for the job, despite the Ministry of Defence's recommendation to award the business to a cheaper US company.
British company AugustaWestland is allegedly lobbying for a £1bn contract to replace 50 British Army's Apache attack helicopters, despite the MoD's recommending the contract to US supplier Boeing, in October last year.
The delay to the agreement could prove costly.
Boeing's offer to supply the British Army with helicopters for around £20m is conditional on it joining a much larger order for the US Army, allowing it economies of scale, Newsnight reports.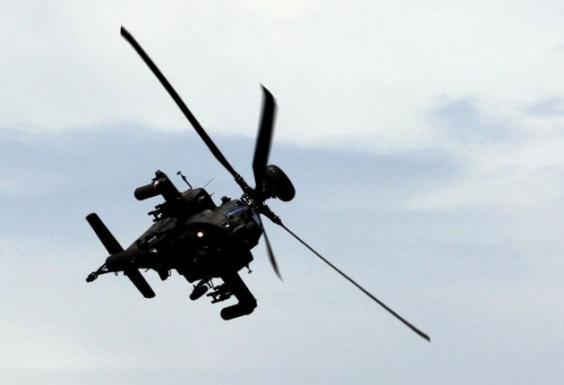 Additionally, the costs of maintaining the Army's current generation of WAH-64 Apaches – purchased in 1995 – will rise after 2017 when American suppliers will cease supporting the equipment carried in these vehicles.
The problem comes down to whether to support British industry, by adapting basic American helicopters with new engines, defensive aids and communications but at higher prices, or to buy the US aircraft 'off the shelf' more cheaply.
Head of the Joint Helicopter Command from 2005 to 2008 Lieutenant General Gary Cooper told Newsnight that Boeing's offer "is the only sensible option," and that "there really is no choice".
But Newsnight understands the order has been delayed until "after the election" because of the political sensitivities of the deal.
Newsnight claims AugustaWestlands, which employs former defence secretary Geof Hoon as head of its international business division, has also successful persuaded the government to make a fresh bid for the contract. The Independent has been unable to contact AugstaWestlands and verify these claims.
In a statement to The Independent the MoD said: "The assessment phase of the Attack Helicopter Capability Sustainment Programme, which will supply 50 latest generation Apache helicopters to the UK, is ongoing.
"This phase includes establishing best value-for-money for the taxpayer and will conclude in March 2016, at which point a decision will be made as to the best procurement route."
AugustaWestland successfully bid for the 1995 contract, which upgraded the basic American helicopters and took the price from around £20m per aircraft to £44m each.
The BBC claims that officials are keen to avoid a similarly expensive contract, especially as the current offer presents a unique opportunity for the MoD to replace the current aircraft for less than the old weapons.
AugustaWestland did not respond to requests for comment.
Reuse content